June 27th, 1981.
You've just graduated. You're young. You're fired up. And you want to be a trader.
At this time, the only way to learn is to work from the trading pit.
But, you don't start off as a trader.
Instead, you begin as a "runner" and after a few years, if you're lucky, you may have a chance to become a trader.
Now…
Fast forward 35 years later, things have changed.
The trading pit ceases to exist, trading goes electronic, and information is freely available.
If you google "how to trade the markets", you'll get 22,600,000 results. Who needs a teacher when you've got google?
But, do you know what the problem is?
You're overwhelmed by the sheer amount of information out there. You don't know if you could trust the source. You've no idea if someone is the real deal or just a wannabe.
I've been this road myself and I know what you're going through.
So… to make your life easier, I've compiled a list of top articles and free trading courses.
You'll learn:
Are you PUMPED to learn more from some of the best forex trading courses out there?
Then let's get started.
Free forex trading course
If you're new to trading, I wouldn't advise you to sign up for a course immediately. Why?
Because if trading isn't for you, then you'd have wasted thousands of dollars on these courses.
Instead… I would suggest you browse through these free courses below and decide if trading is for you.
If trading is something you want to pursue, then feel free to hop out of a free forex course and explore the paid alternatives. For now, enjoy these free trading courses below…
I take pride in the work I produce. And I dare say this is one of the best learning resources for traders. You've got 12 chapters in total, covering topics like price action trading, indicators, chart patterns, and much more.
The art and science of trading course
A solid trading program that gives you the tools to become a profitable trader. It includes trading strategies, statistical analysis, and more.
The pioneers in providing free education to forex traders. If you want to learn how to trade forex, then this site serves as a free forex course for you.
A complete trading education in forex trading, by Sive Morten.
What is price action trading, really?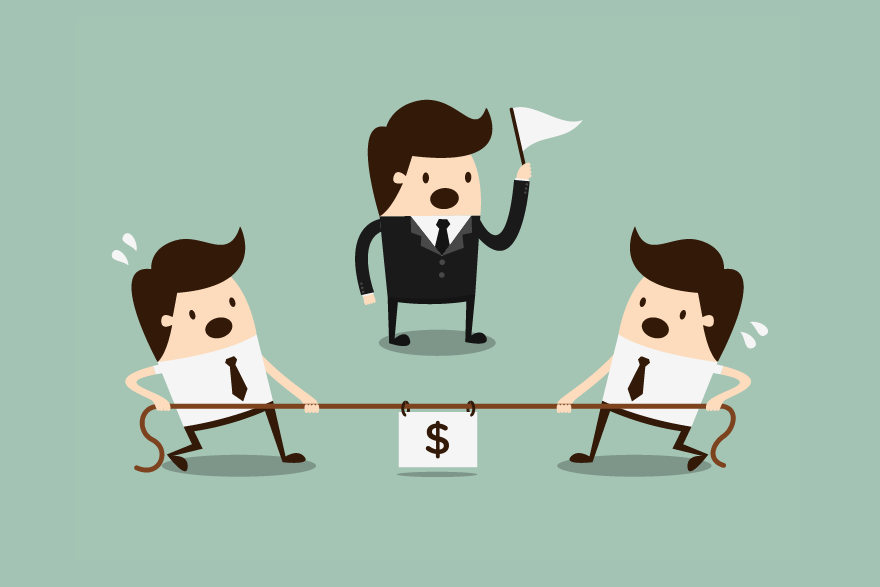 Let me guess.
When I mention "price action trading", you think it's about trading Pinbar (at Support & Resistance), right?
Well, it turns out… that's only a fraction of what price action trading is all about.
But don't worry, go read these articles below, and you'll never look at price action trading the same way again.
The "NO BS" Guide to price action trading
One of the most popular posts on TradingwithRayner. You'll learn the essentials of price action trading and how it can improve your trading performance. (Free forex trading system included.)
The complete guide to finding high probability trading setups
You've heard the term, high probability trading setups. But how do you actually find it? This post will show you how.
The definitive guide to trading pullbacks and breakouts
This covers everything you need to know about trading pullbacks and breakouts. And the pros and cons of each approach.
How to trade breakouts like a pro
You'll learn how to find the best breakout trades, and avoid the worst ones (at all cost).
Why the path is as important as the move
Brett Steenbarger explains why you shouldn't just focus on price levels.
Instead, you need to consider how the market will move to your desired levels. This allows you to make better trading decisions and avoid poor trading setups.
Here are 7 tips to trading breakouts, by Steve Burns.
Forget candlestick patterns – this is all you need to know
Traders are fascinated by candlestick patterns. But in reality, these are the only 5 things you need to know.
A quick guide on how to profit from traders who are "trapped".
How to trade with price action
A huge list of price action trading articles, by Galen Woods.
How to use indicators the "correct" way
I'm sure you'll agree that most indicators are lagging. But just because it's lagging, doesn't mean it's useless.
If used correctly, indicators can be a powerful tool in your trading arsenal. So, go read the articles below and learn how to use trading indicators effectively.
The Moving Average Indicator Guide: How it improves your trading strategy and helps you beat the markets
In this guide, you'll learn how to use moving average like a pro. You'll learn how to better time your entries, reduce risk, and ride massive trends in the markets.
The ultimate RSI trading guide
Most traders are mistaken when they assume the RSI is an overbought/oversold indicator. In this post, you'll learn what the RSI  is all about and how to trade it effectively.
The Bollinger Bands Trading Strategy Guide
In this guide, you'll learn how to use Bollinger Bands to identify overbought/oversold areas and volatility of the markets.
The Complete Guide to MACD Indicator
This guide will teach you how to unlock the power of the MACD indicator – secret techniques which you can't learn elsewhere online.
How I use volatility as part of the selection process
An insightful post on how you can find favorable risk to reward trades using volatility.
The Complete Guide to Donchian Channel Indicator
In this guide, you'll discover how to catch explosive breakout trades consistently and profitably using this neat indicator.
Different trading methods you can adopt
In trading, there's more than one way to profit from the markets. Ultimately, you need to find a trading method that suits your personality, lifestyle, and goals. Below are some approaches that you can consider…
A comprehensive guide on Trend Following. You'll learn the principles behind it, trend trading strategies, and much more.
If you want to trade with the trend and discover how this free forex trading system helps you profit in bull and bear markets, then this guide is for you.
Andreas Clenow reveals his trend following strategy that has been backtested over the last 20 years, with impressive results.
The truth is this, you need to find your own "holy grail". In this post, Steve shares his story of how he gave up day trading, and finally found a trading method that suits him.
Swing Trading Strategies That Work
This guide is as good as a forex swing trading course. You'll learn everything you need to know about swing trading — including 3 swing trading strategies that work.
The Trend Reversal Trading Strategy Guide
This guide teaches you how to identify high probably trend reversal areas to catch market tops and bottoms accurately.
A detailed post on what order flow trading is all about. There's no charts or indicators… but only bids & offers.
Jon Boorman shares his thought process in trading. An invaluable post for trend followers.
Risk management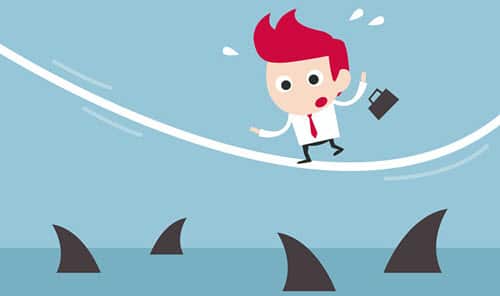 Risk management is possibly the closest thing to the "holy grail".  It prevents you from blowing up your trading account, survives the drawdown, and allows your edge to play out.
Need I say more?
If you want to learn how to better manage your risk, then these articles are for you.
The advanced guide to setting your stop loss
A detailed guide that explains the different ways to set your stop loss. You'll learn how to set your initial stop loss, trail your stops to ride the trends, and much more.
How to place a proper trading stop loss
A quick video explaining the correct way to set your stop loss.
Your exit should be at the point at which your entry rationale is invalidated. If you're not sure what that means, then this post will explain more.
It doesn't matter whether you made $100k or 100%. Your focus should in terms of R. This is an important concept that you must know.
9 tips that will improve your risk management
A detailed guide that explains how to better manage your risk with these 9 simple tips.
6 ways to place your stop loss in the most effective way
There are different ways to place your stop loss effectively. Here are 6 different ways you can consider.
Trade management
What my positions are and why I put them on are FAR less vital than how I manage them . – Peter Brandt
It's easy to put on a trade when all you need to do is click buy, or sell. The difficulty lies in managing your trade., when there is real money on the line.
Do you let it ride, do you take your profits, or do you sit on your hands?
I hope these articles below would shed some light for you.
How to Use Trailing Stop Loss (5 Powerful Techniques That Work)
In this article, you'll discover 5 powerful techniques to manage your trades with a trailing stop loss to ride massive trends without taking on huge risks.
When do you set your trades to break even
Shifting your stops to break even is comfortable for your trading psychology. The trouble is, the market tends to hit your stops before going back in your original direction. And that's because you shift your stops too quickly.
In this video tutorial, you'll learn when is the correct time to shift your stops, so you don't get stopped out prematurely.
Riding trends and managing risk
An insightful post on how a trend follower manages his trade (from start to finish). You'll definitely learn a thing or two.
Psychology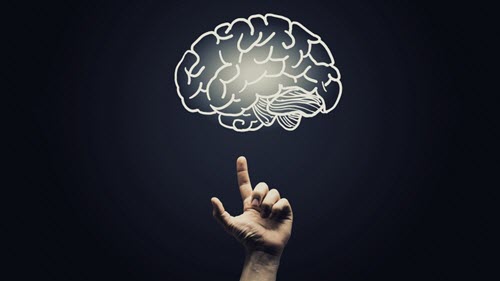 As a trader, the two strongest emotions that come into play are fear & greed.  And there's no way to remove it entirely.
Thus, your next best option is to embrace it and learn how to manage it. Below are great trading articles to help you cope with it.
How do professional traders think
An amateur and professional trader react differently towards their trading results. If you want to be a pro trader, you need to behave like one.
Why it's so difficult for most people to make money in the markets
Dr. Van K. Tharp provides valuable insight into why most traders fail. If you can avoid these mistakes, then you'll be much closer to your trading goals.
How traders rebound from losses
A straightforward post that explains how winning traders think differently.
What's next…
Depending on the stage of your trading career, some of these topics may be more relevant to you.
Example:
If you want to learn about price action trading, then start on that topic first. Or, if you're new to trading, then study one of the free courses above. Easy, right?
Now…
Have you come across amazing trading content you want to share?
And other than the free courses, what would the best forex trading courses look like to you?
Then let me know in the comment section below.