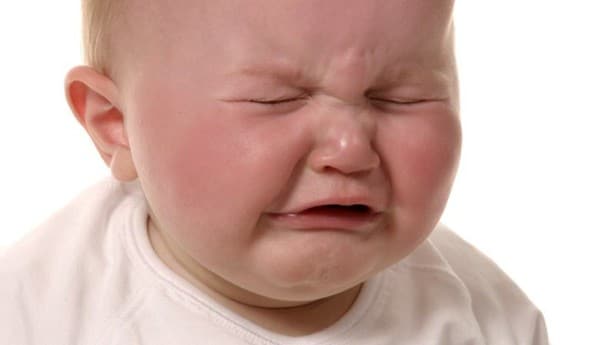 When Trading Natural Gas Trend following is easy to implement but not easy to follow. You can be stopped out many times in a row over a short period of time.
When that happens, many will start abandoning their trading system thinking it is set for failure and look for the next big thing. But if you have traded long enough, you know this is simply the cost of doing business as the markets will always find a way to humble you.
And this is my experience with Natural Gas, being stopped out 4 times in a row over a span of 2 months.
Natural Gas Trend Chart: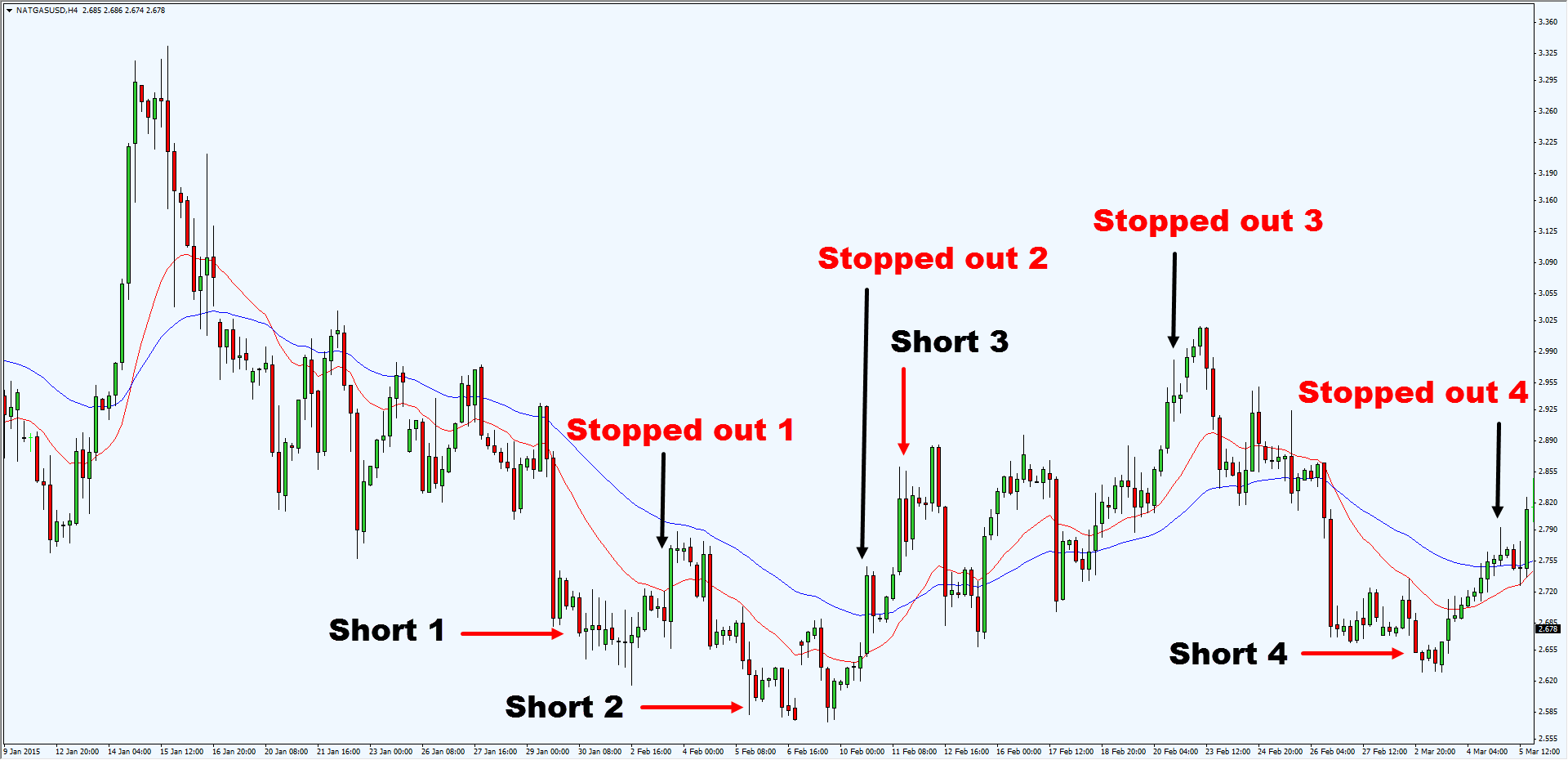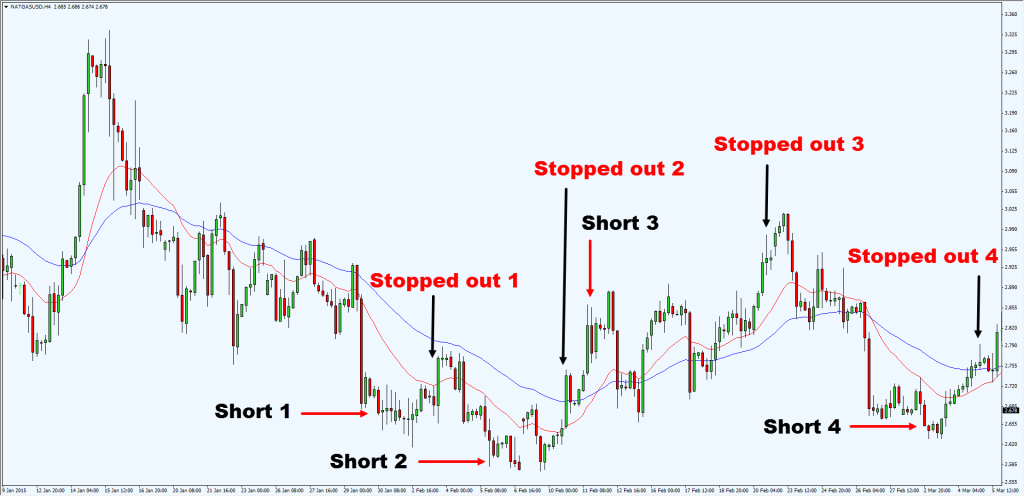 4 losses in a row on Natural Gas
Many of you will think I'm crazy shorting a market over again just to be stopped out. But if you are a trend follower, you know you only need 1 trend to pay it all.
And if you can overcome these draw downs using proper risk management, over the long run you will be profitable.
These 2 selldown occurred over a span of 3 years and, it is easily a 1 to 50 risk reward each time.
But it doesn't matter how insane the risk to reward can be, if you can't survive the draw downs that comes with it.
The elements of good trading are: 1, cutting losses. 2, cutting losses. And 3, cutting losses. If you can follow these three rules, you may have a chance.  Ed Seykota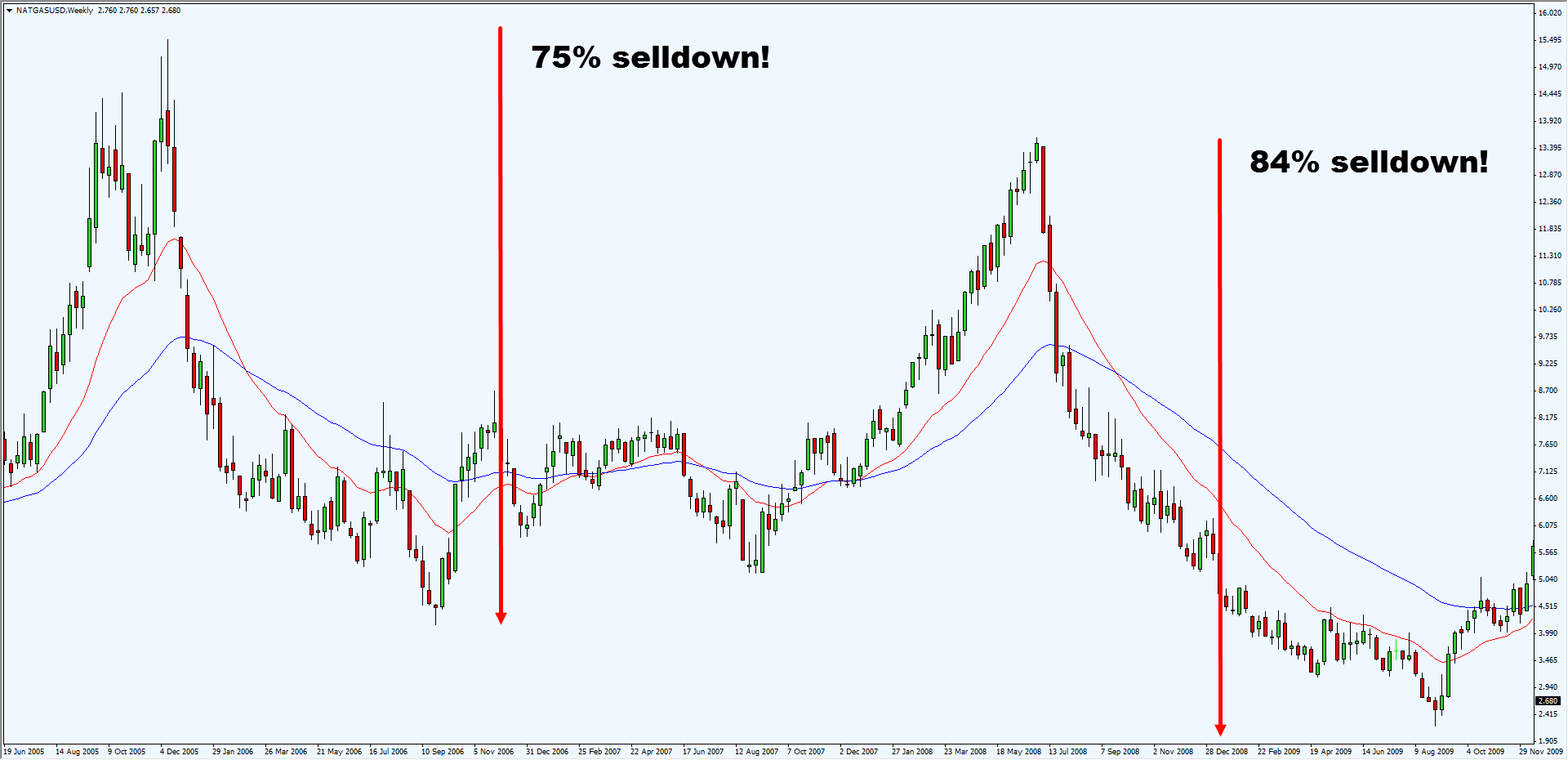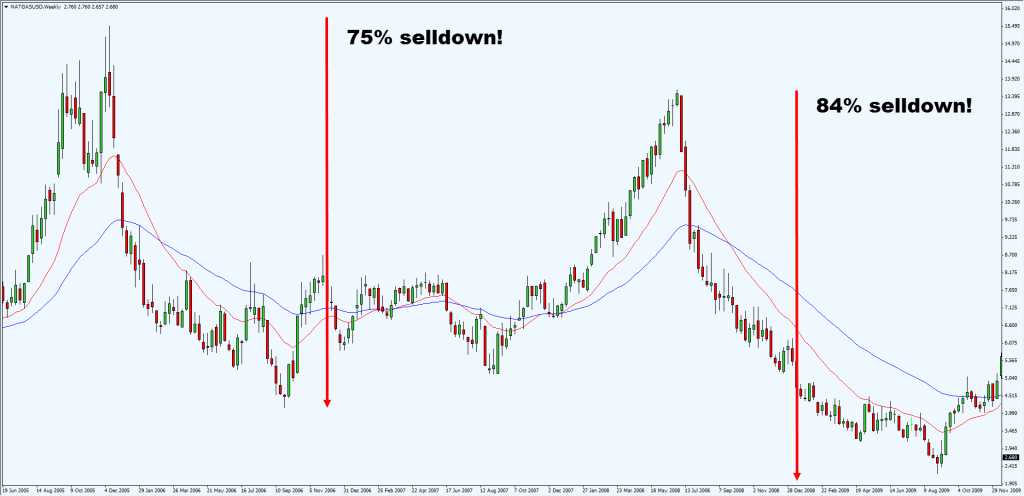 The collapse of Natural Gas
This is why you always see me emphasizing on risk management, risk management and risk management. Because you must survive the bad times to enjoy the good times! And the good times is always just around the corner when the masses have given up.
Trend following is a proven and tested approach to trading the markets, but the question is can you handle it?