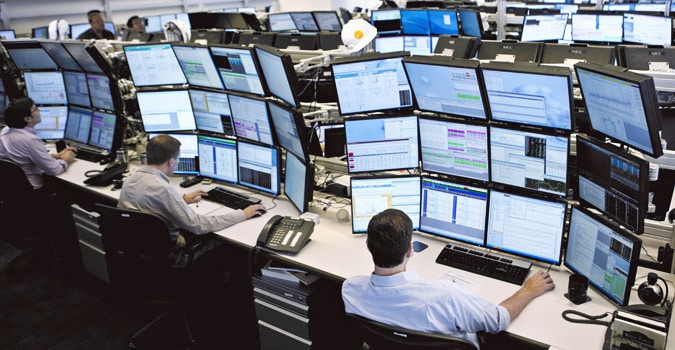 Fast money, insurmountable losses, swollen egos and sleepless nights. Welcome to the world of proprietary trading.
I am sure many of you have a burning question like what do proprietary traders do exactly, what they trade, how much they make, how can I be one of them and more…
Well.. I have great news for you! Because in this article I will give you an insight into what proprietary trading is all about and what it means to be a proprietary trader.
What is proprietary trading?
Prop trading involves traders taking speculative positions across the financial markets to earn a profit.  We are not brokers or dealers, thus we do no earn a dime from commissions.
What is the difference between a proprietary trading firm and a hedge fund?
Proprietary trading firm trade with the firm's capital only whereas a hedge fund will raise capital from investors and manage it for them.
Thus proprietary trading firm does not need to answer to any clients or investors.
What do proprietary traders trade?
We are mainly involved in the futures market as it is on a centralise exchange and has low transaction cost.
What are the requirements to join a proprietary trading firm?
Passion for the financial markets and how driven you are. A degree is a basic requirement but not an essential one. I've seen traders get into prop trading with a Diploma qualification.
Will they teach me how to trade?
Basic fundamentals of trading will be taught (like cutting your losses etc) after which the rest will be entirely up to you.
You have cost to cover
This is the only industry I know that requires you to cover your own cost. Your desk fees (basically the rental of the office space divided among traders), subscriptions like Bloomberg, TT, newsfeed etc.
What is the remuneration like?
Most firms offer a small allowance followed by a profit sharing scheme (if you do make a profit after costing). However, there are also firms that do not offer any allowance and adopt only a profit sharing scheme. Profit sharing are usually paid out on a quarterly basis.
What if I have losses?
Losses will be borne by traders and keep rolling over. E.g. In January you lost 10k, February you lost another 5k, in March you need to make back 15k to breakeven.

However should you decide to leave the firm after incurring losses, the firm will absorb it and you need not pay a cent. Unless you traded recklessly then the firm may choose to pursue their losses from you.
What are the working hours?
Expect to work 12 hours a day or more in the first year of trading. I do know of traders working 16 hours a day even though he's been trading for 10 years. That's how competitive it is.
Will I be a successful trader if I join a proprietary trading firm?
Out of every 10 traders that join a firm only 2 will make it (and I'm being optimistic about it). The attrition rate is one of the highest across industries.
How much money can I earn?
This is entirely up to you. I've seen traders becoming millionaires before the age of 30 and others who struggle and finally quit after couple years.
Do I need to know anything about trading?
The learning curve is extremely steep thus I suggest reading and learning as much before applying for this job. However, I do know of firms that require applicants to have no prior trading experience. It's an irony I know.
How much time will I be given to learn?
You have typically anywhere between 6 months to a year. If you break the rules since day 1, you wouldn't last a week.
Is there an age limit?
From what I see, they usually hire traders below 35.
I heard traders have no dress code?
Yes, you are pretty much right. I have a colleague who goes to work in shorts and slippers.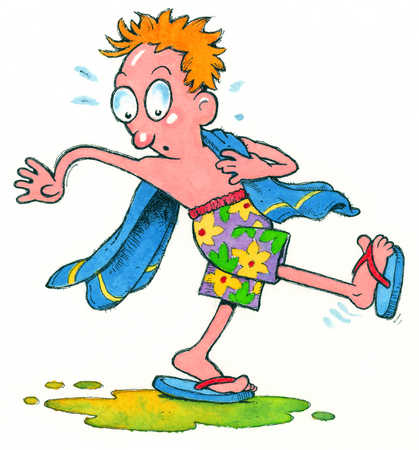 Conclusion
And there you have it! The cold hard facts of what proprietary trading is all about. It is not a rosy picture many paints it out to be. If you have an obsession for trading, then you may stand a chance in this industry.
If you want to join proprietary trading because it's cool to tell people you're a trader, please don't waste your time and effort. Why? Because you probably won't have the mental tenacity to see through your struggling period and the motivation to get better each day.
But for those who have an obsession for the financial markets and loves pushing themselves to the limits, then you may be interested in getting a job in proprietary trading.
So, what are your thoughts on proprietary trading?
Do you know the 5 Secrets of trend following that makes it profitable over the last 200 years? In my FREE trading course (valued at $48), I reveal to you what are the 5 secrets, and how it can improve your trading immediately.
You can download it here for FREE.