If you have been following me, you will know I have been bullish on the Dollar for a while now.
I had an opportunity to long USDJPY on the 1 hour before FOMC. It was a range pullback setup whereby I simply long at support.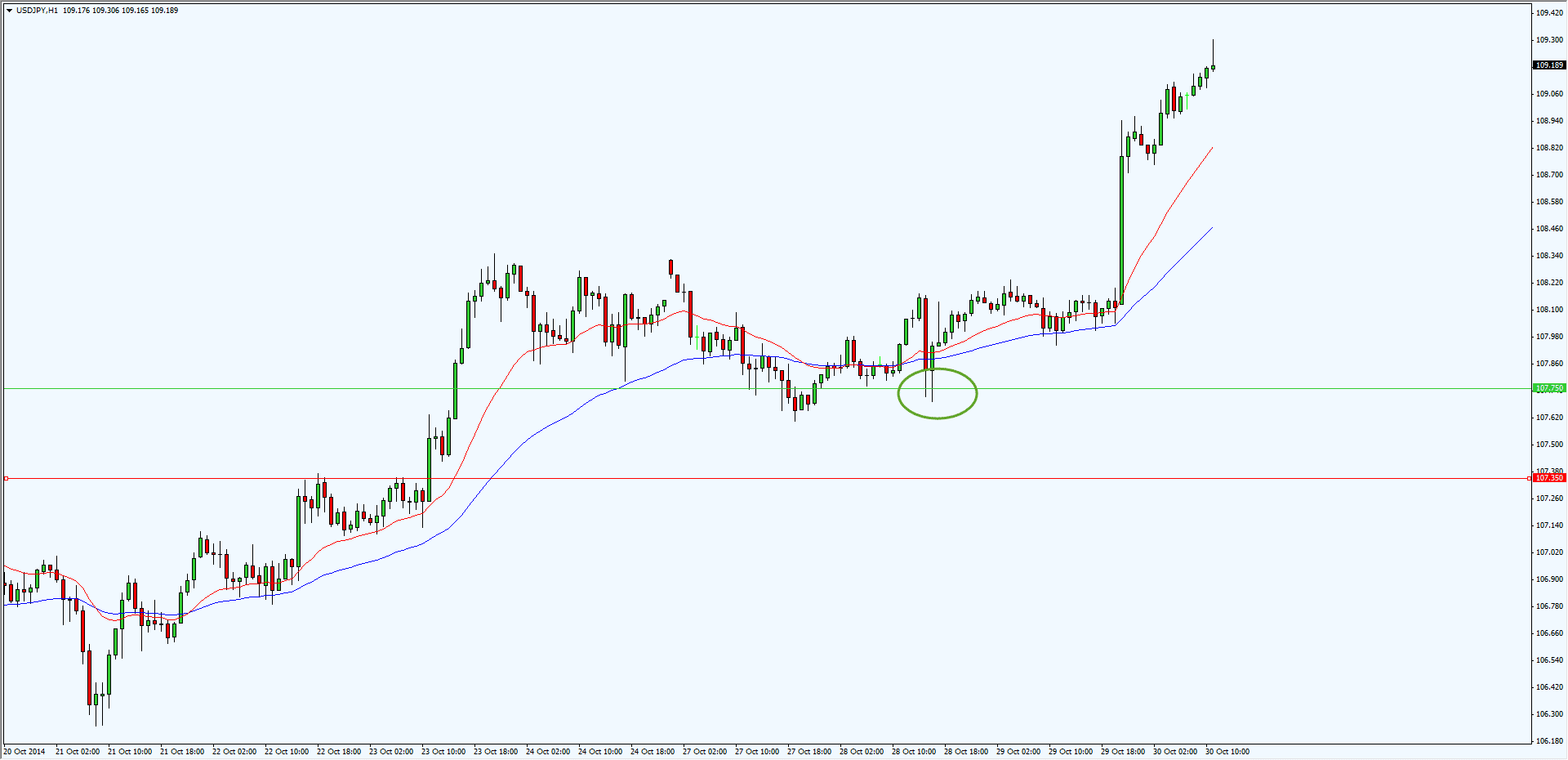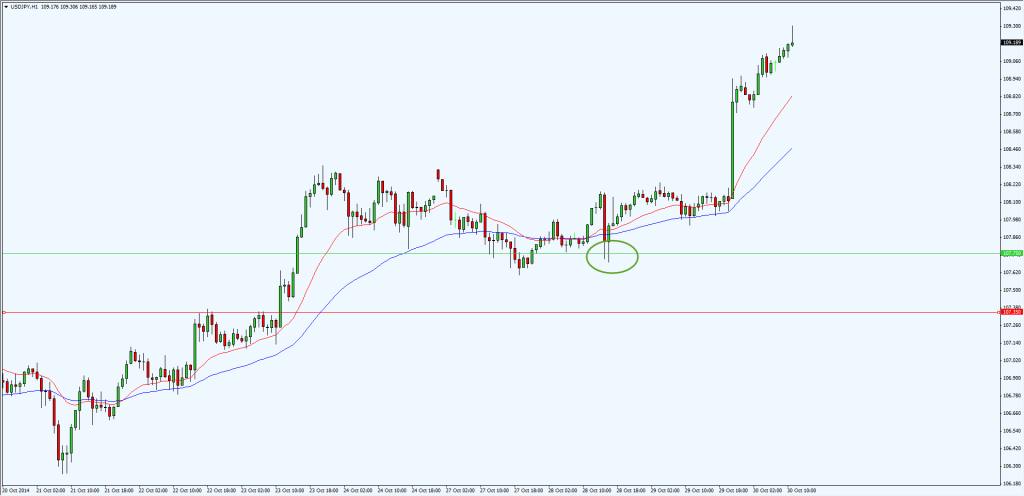 After going long on the 1 hour, I forgot I had a buy stop order on the 4 hour. Rightfully, I should have cancelled the order since I just long USDJPY.
An honest mistake that came in my favor.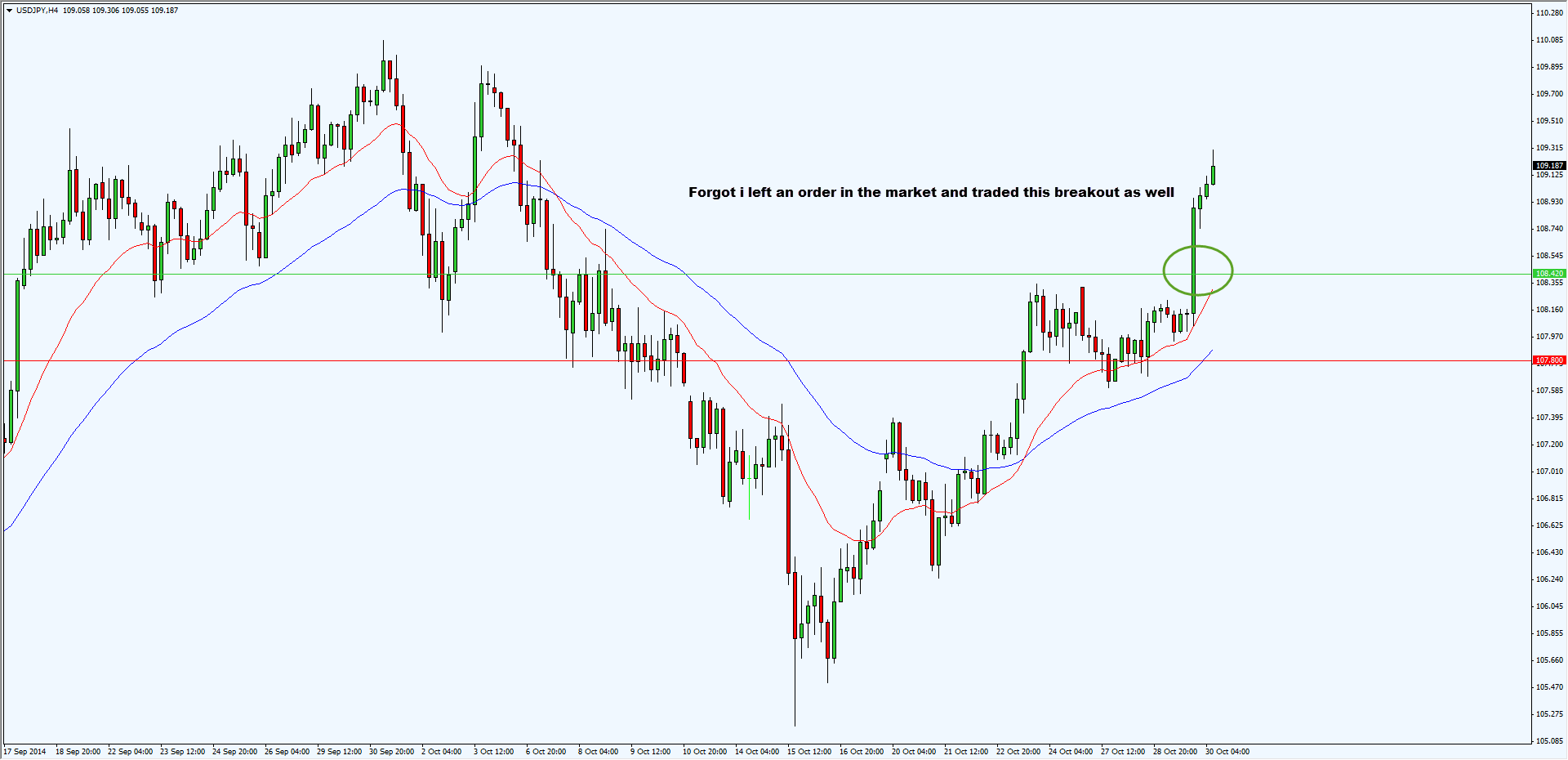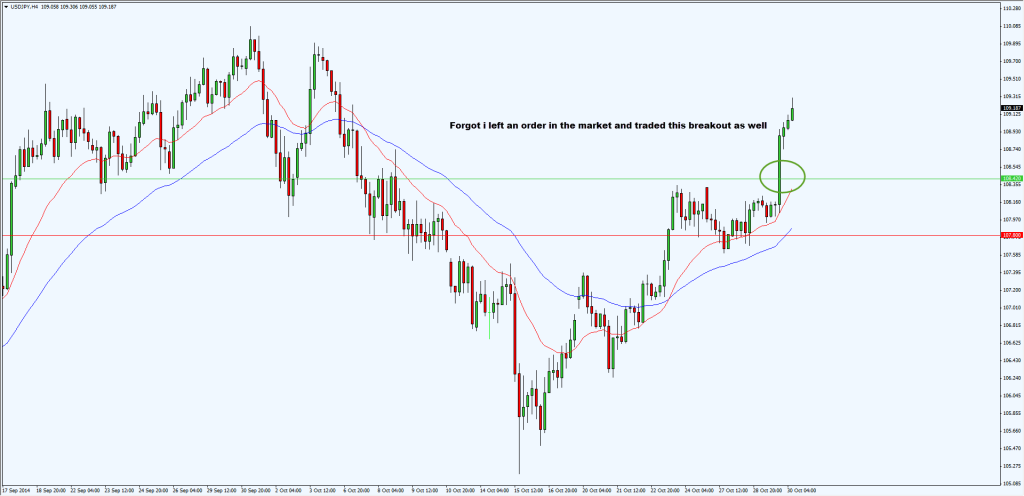 Then prior to BOJ press conference, I placed another buy stop order anticipating  a further breakout. (Decided to scale in since I was up about 10R here)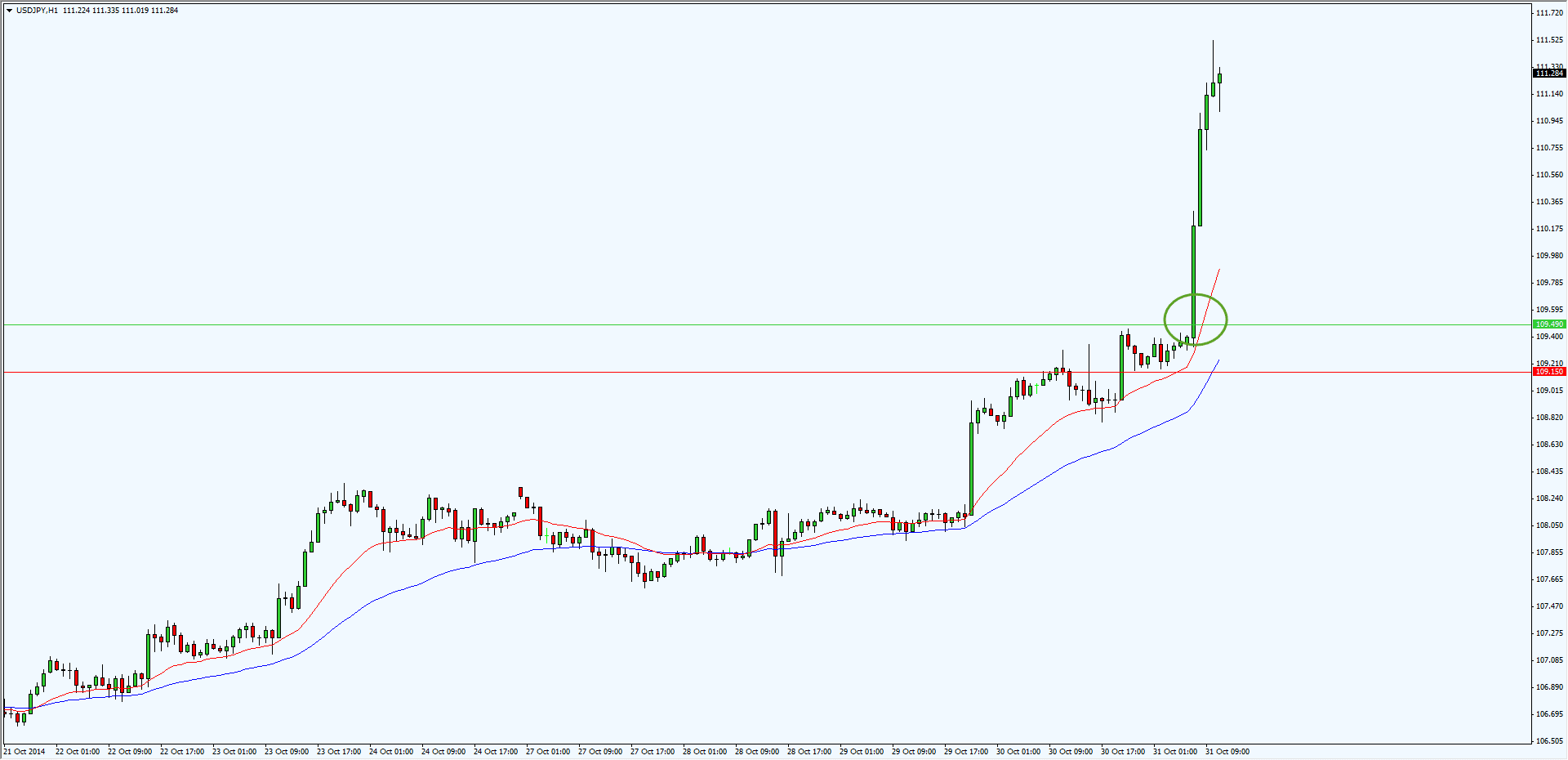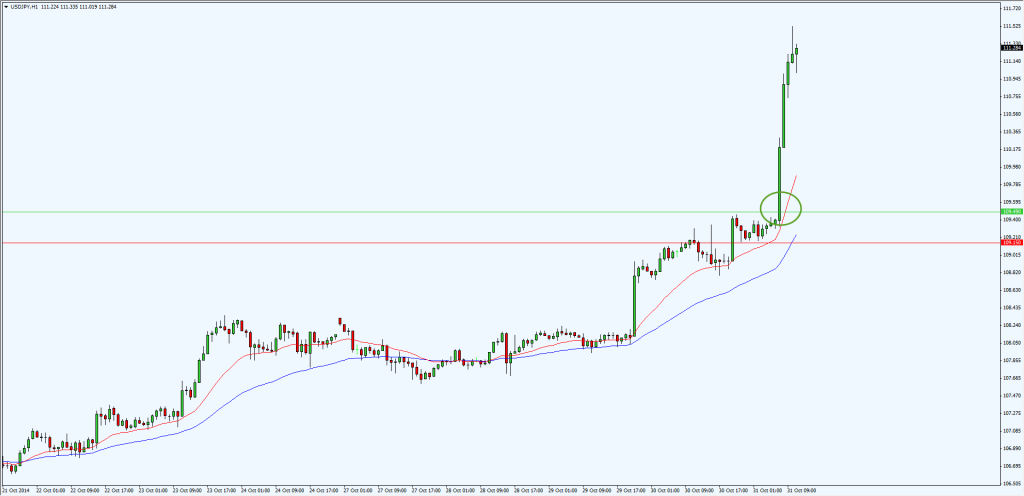 After scaling in twice I'm currently up more than 15R on USDJPY.
And here are my current open positions going into the close of October.


Good Trading!