Wow, what a week!
We just concluded TradersFest and I'm glad that 4757 traders have benefitted from it.
Here's what some of you had to say: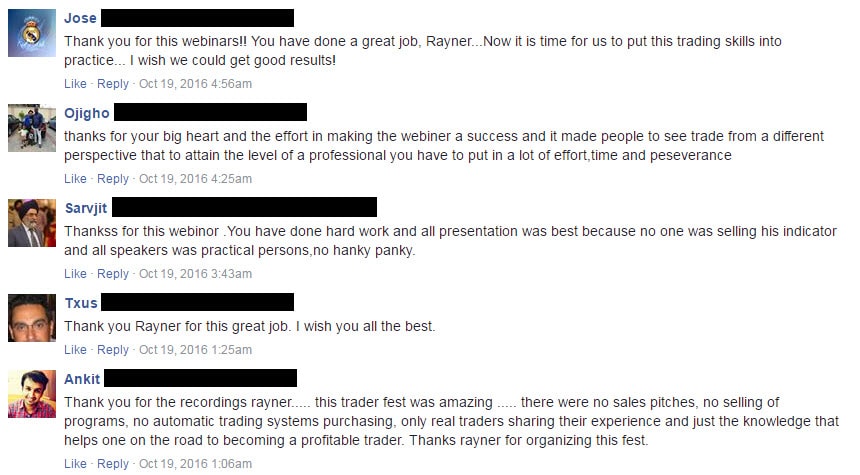 Now you're probably wondering:
"So, what happens after TradersFest?"
Well, things are back to normal and the weekly market analysis is baaack!
And I've packed a punch in today's video because I share with you:
The key level you want to pay attention on the AUD/USD, and the trading opportunity it provides
Why this bond market is looking set for a reversal —and you don't want to get caught on the wrong side of it
How traders get "trapped" by trading candlesticks the wrong way, and what to do about it
So, if you want to start your trading week with a BANG…
…there's no better way than to watch today's video (and inject steroids into your trading).
I hope you've enjoyed this week's market analysis.
If you've got any questions, don't hesitate to let me know in the comments section below. Cheers!
Do you want to learn a new trading strategy that allows you to profit in bull and bear markets?
In the Ultimate Guide to Trend Following, I will teach you this powerful trading strategy step by step, along with charts and examples.
You can download it here for FREE.