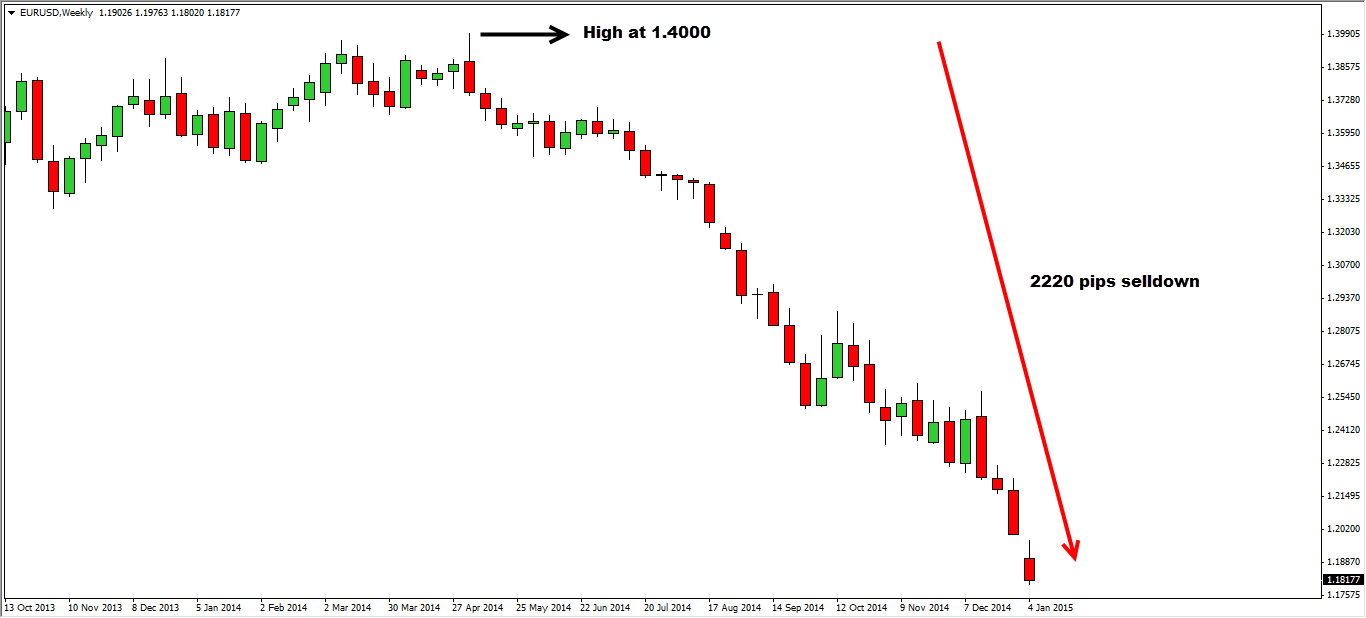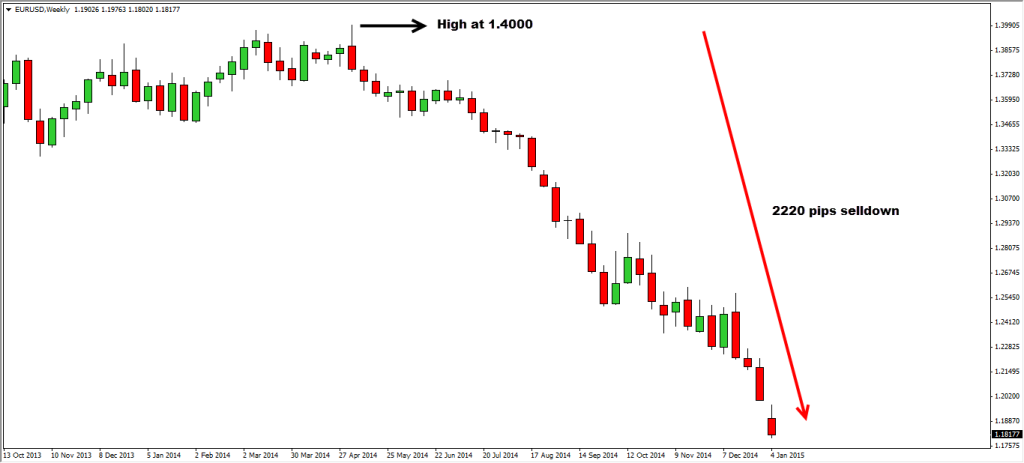 A 2200 pips move in a span of 7 months
Eurusd traded at a high of 1.4000 during May 2014 and today it's doing around 1.1800.
In terms of relative strength, Eurusd is one of the weakest now.
Thus I would look to favor shorts on Eurusd compared to other currencies like Audnzd, Nzdusd or Usdcad.
Trade Plan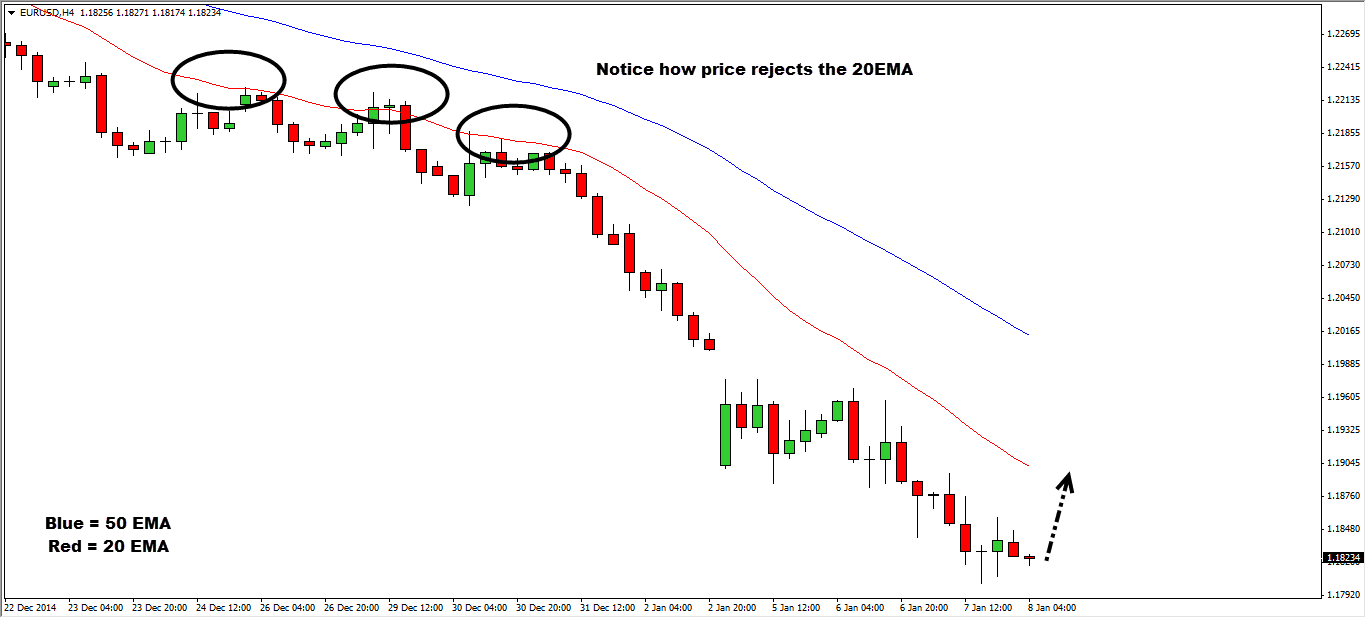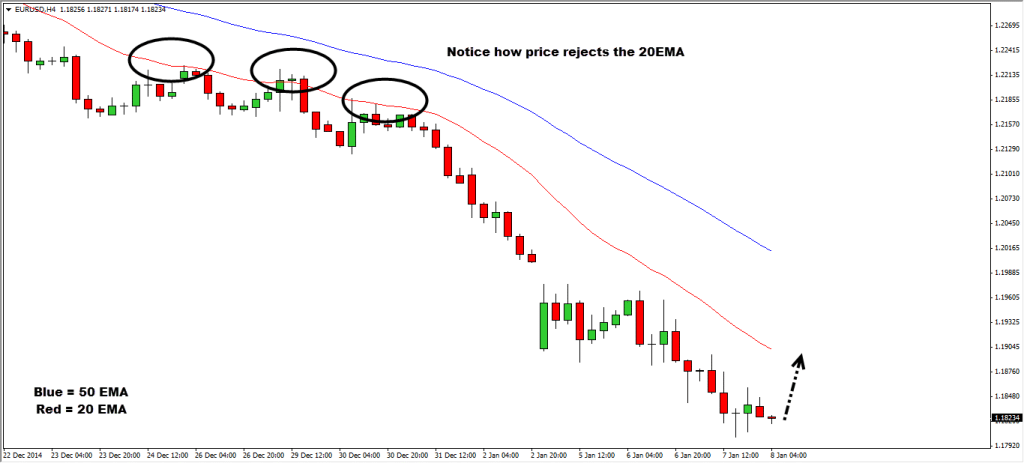 Price rejecting 20EMA
You should not be thinking in terms of price being oversold or it is going to reverse.
Instead you should be asking yourself where you will look to short and get on board the trend.
For me, I will look to short if price retraces back towards the 20EMA with stops of 2ATR.
And assuming I do get stopped out, it doesn't mean the trend is over. Rather I will continue to look for shorts at a better price.
So, where will you look to short Eurusd?