Before you look at these best trending stocks, you'd want to pay attention to the STI.
If its in an uptrend, the odds of staying long is better. And if its in a downtrend, the odds of staying short is better.
After all…
…a raising tide lifts all boat, and a falling tide shows you who's swimming naked.
5 facts about the STI right now…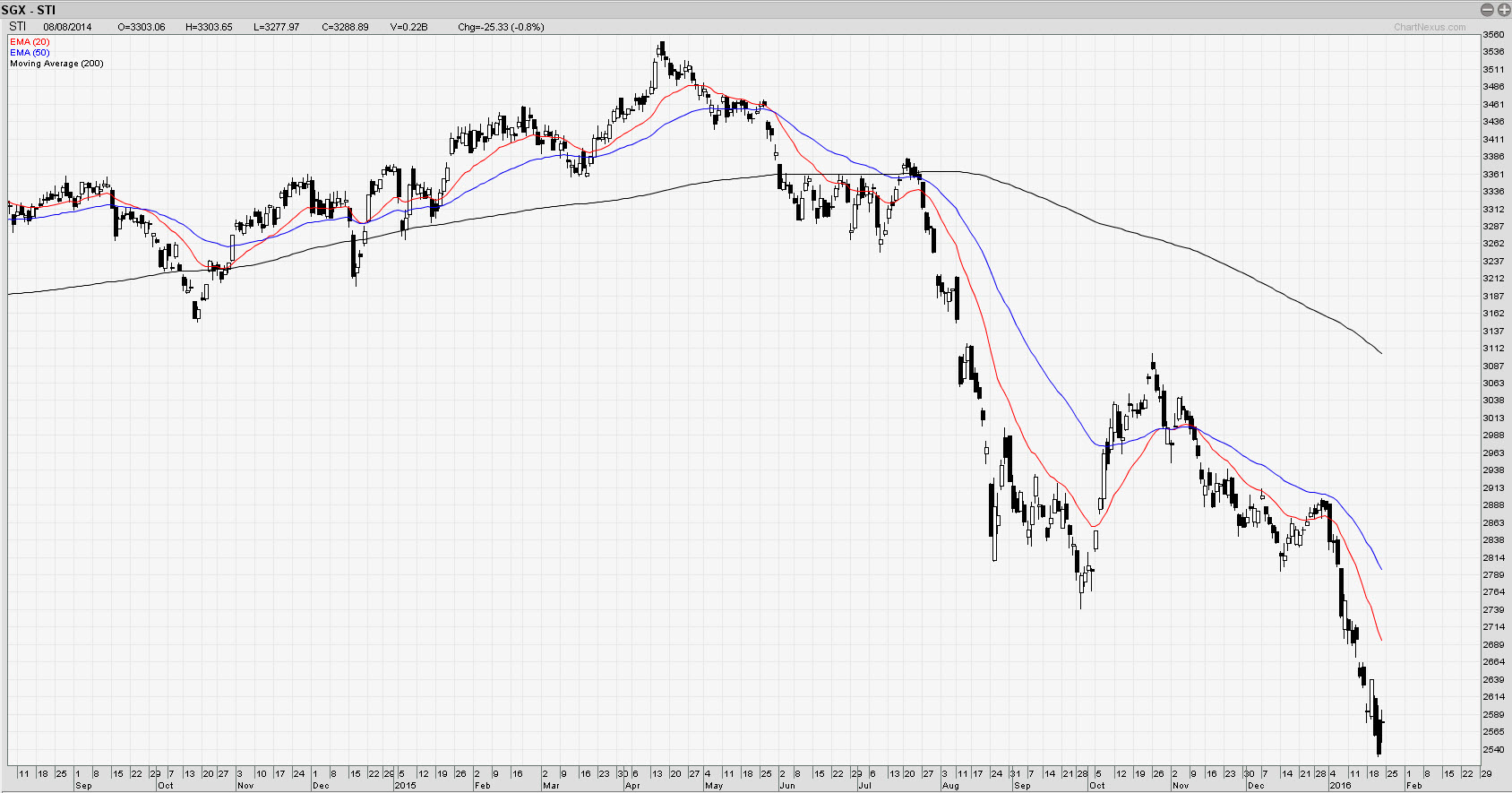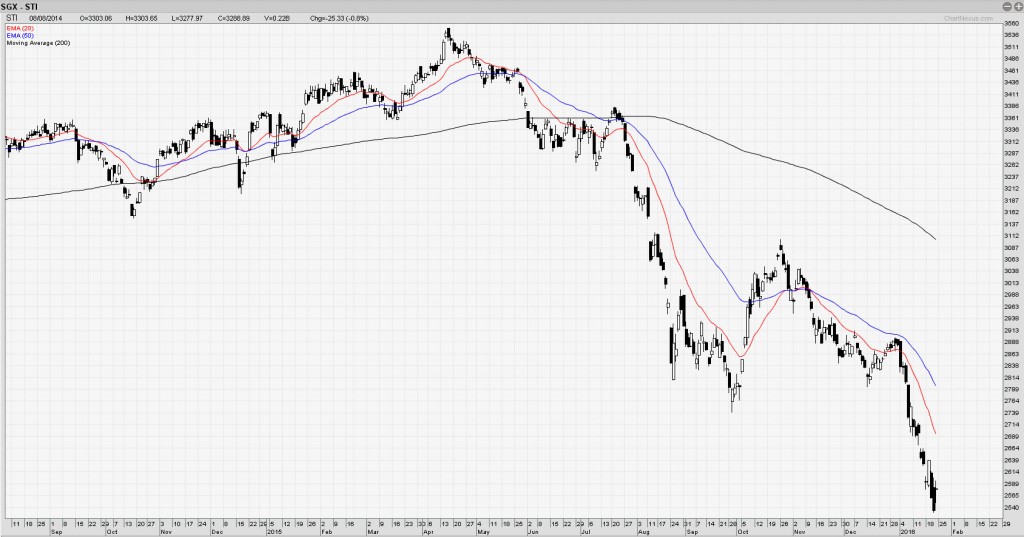 1. Price is below 20, 50, 100 & 200 Day Moving Average, signalling bears are in control over the short, medium and long term.
2. Price has closed lower 7 out of the last 10 months.
3. It closed below the key support area at 2600.
4. The next long term support comes in at 1600.
5. In terms of relative strength across the global stock markets, STI is one of the weakest, along with Hang Seng and Shanghai Composite.
Now…
In my opinion, the best trending stocks are the ones which respect the 20 & 50 EMA.
This provides a clean "pullback" in the markets, which allows me to identify trading opportunities. If you want to learn how I enter and exit my trades, go download The Ultimate Guide to Trend Following (its free).
The 5 Best Trending Stocks to Trade
With that said, here's the 5 best trading stocks right now…
M1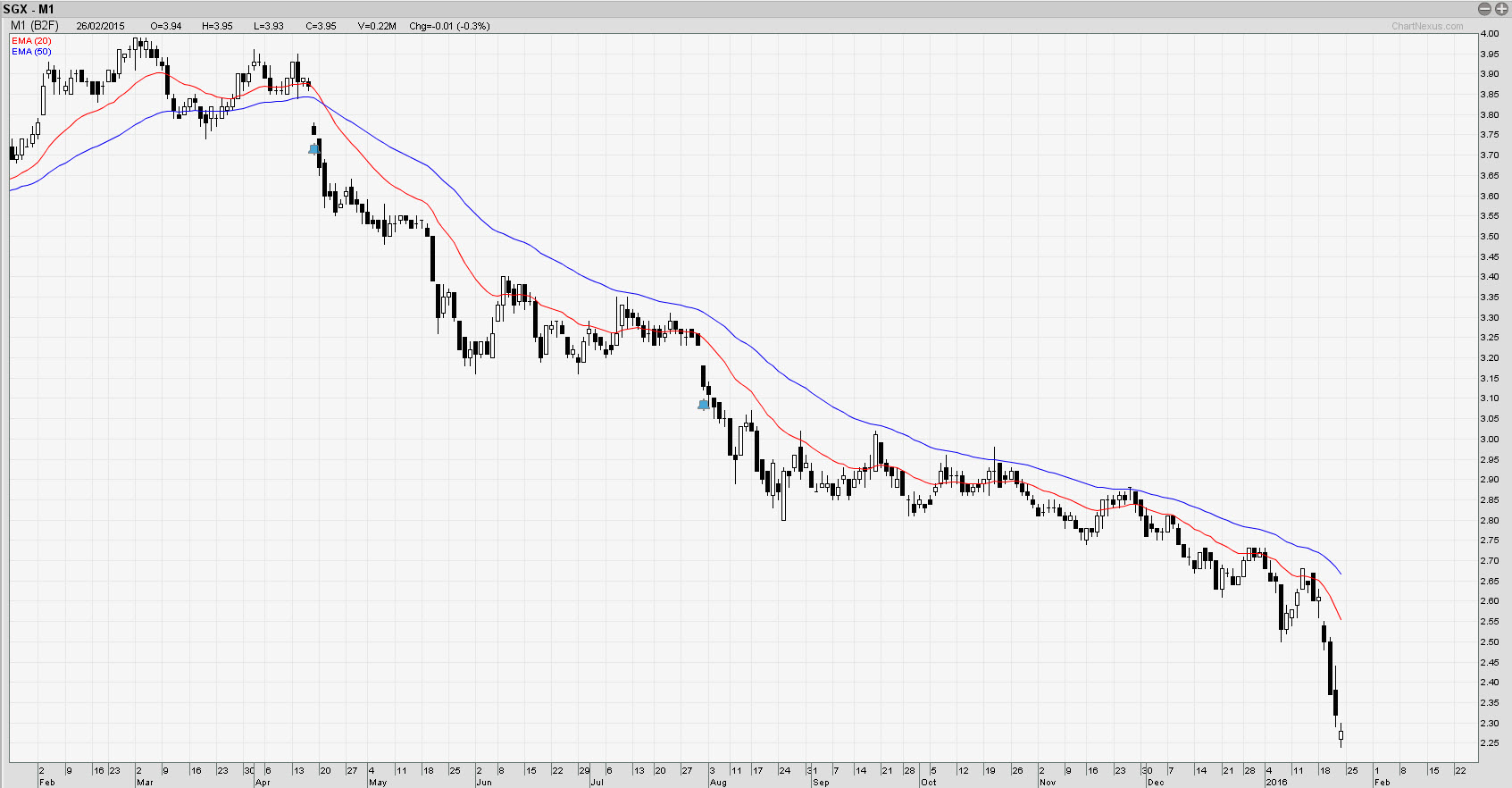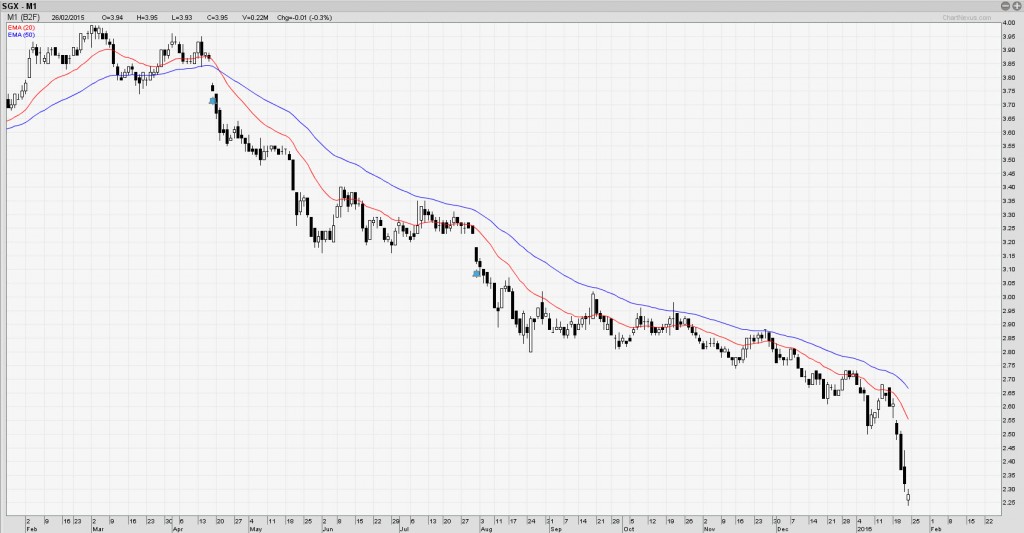 This was shared 2 months ago here, where I discussed the possibility of further downside.
Sabana Reit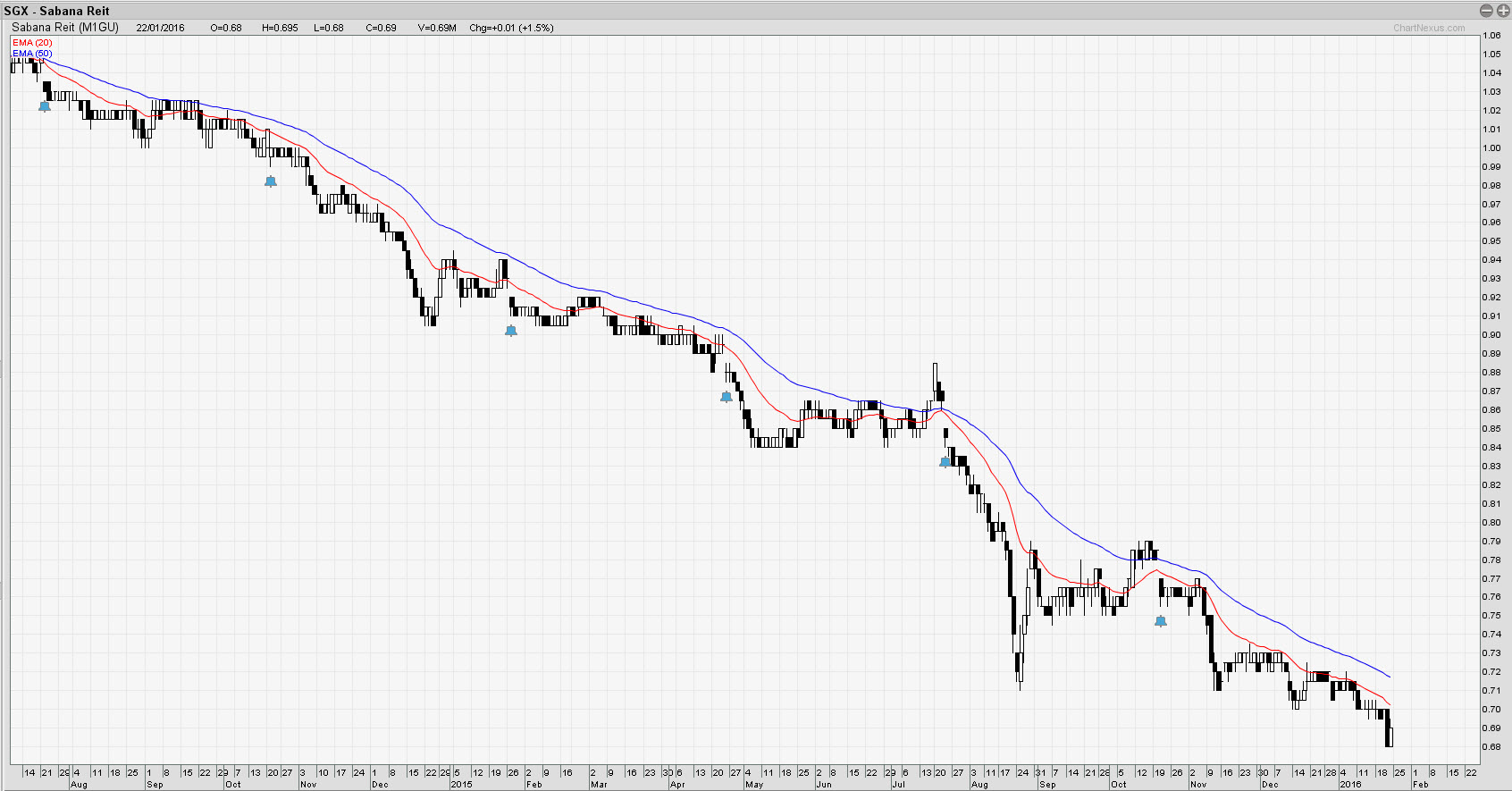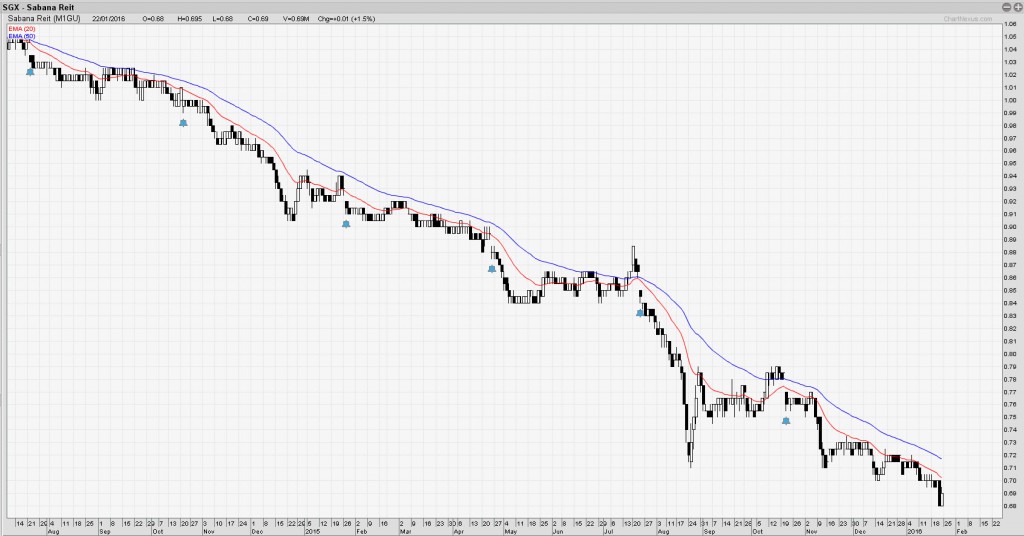 when we talk about the 5 best trending stocks to Trade Right Now
We've got a few false breakout of the 50 EMA. But still, it offers a clean price action to trade.
Noble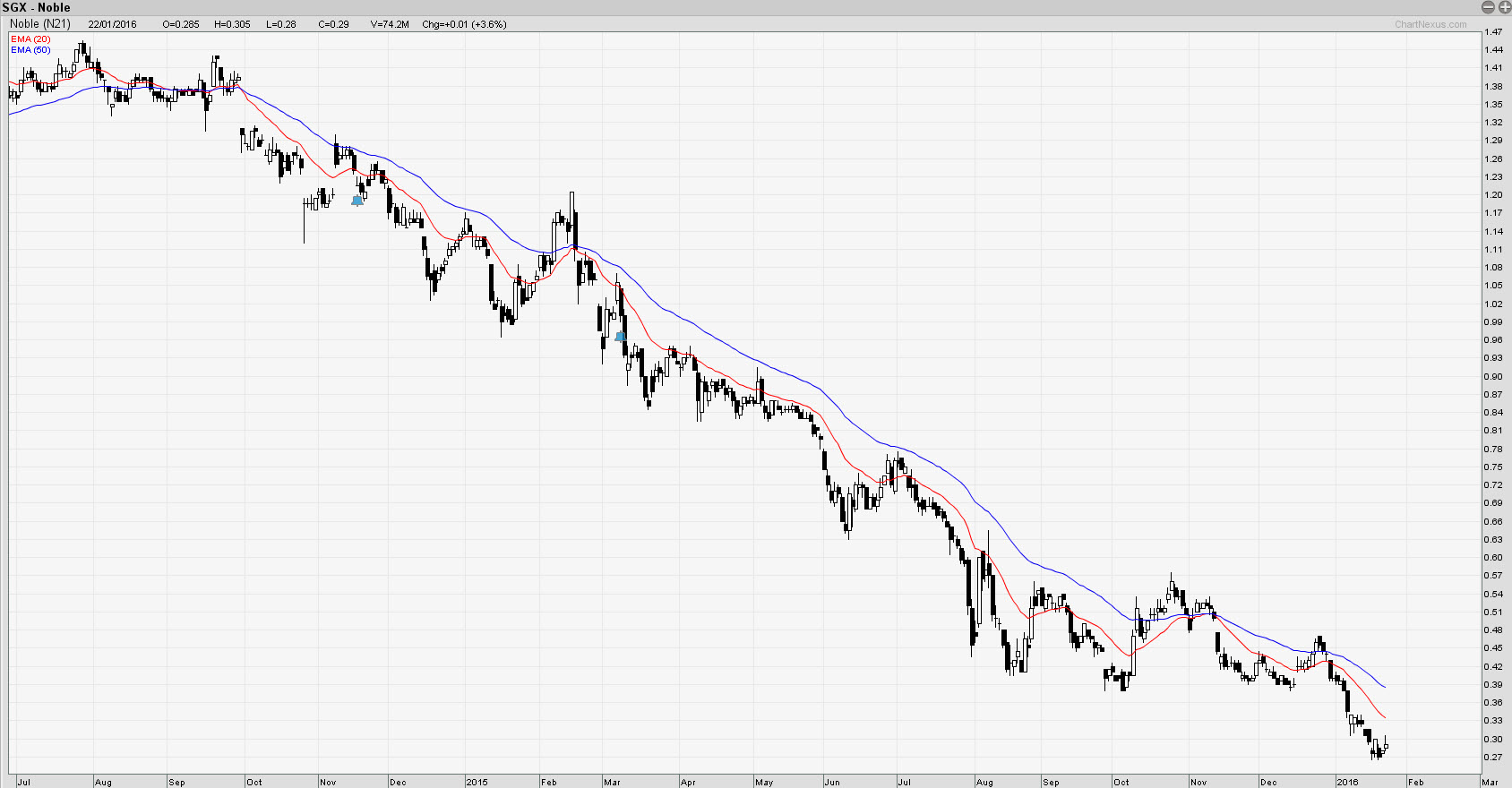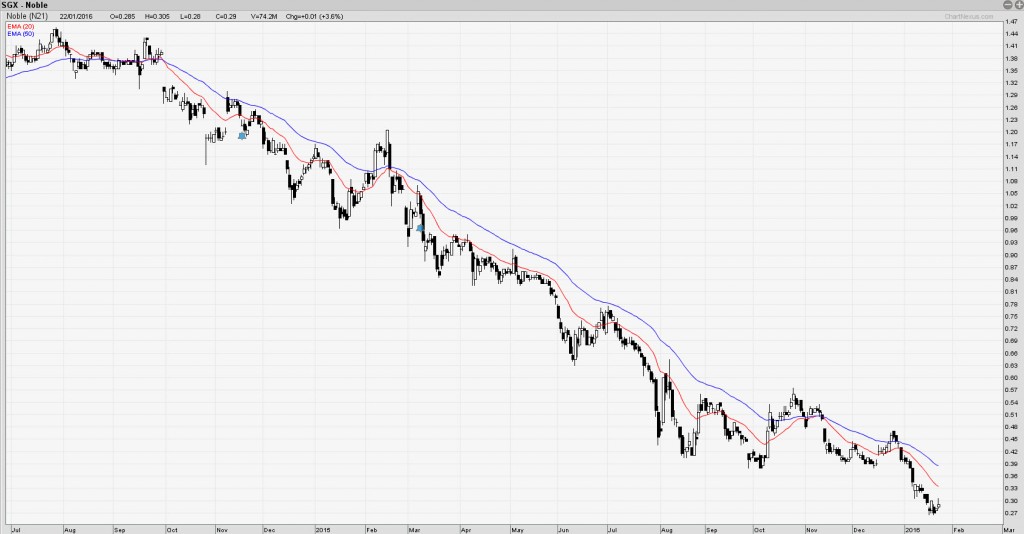 This was shared 6 months ago here, where I discussed the possibility of further downside.
I can't find anything "noble" about this company, whether its fundamentals or technicals. Except for its name.
CityDev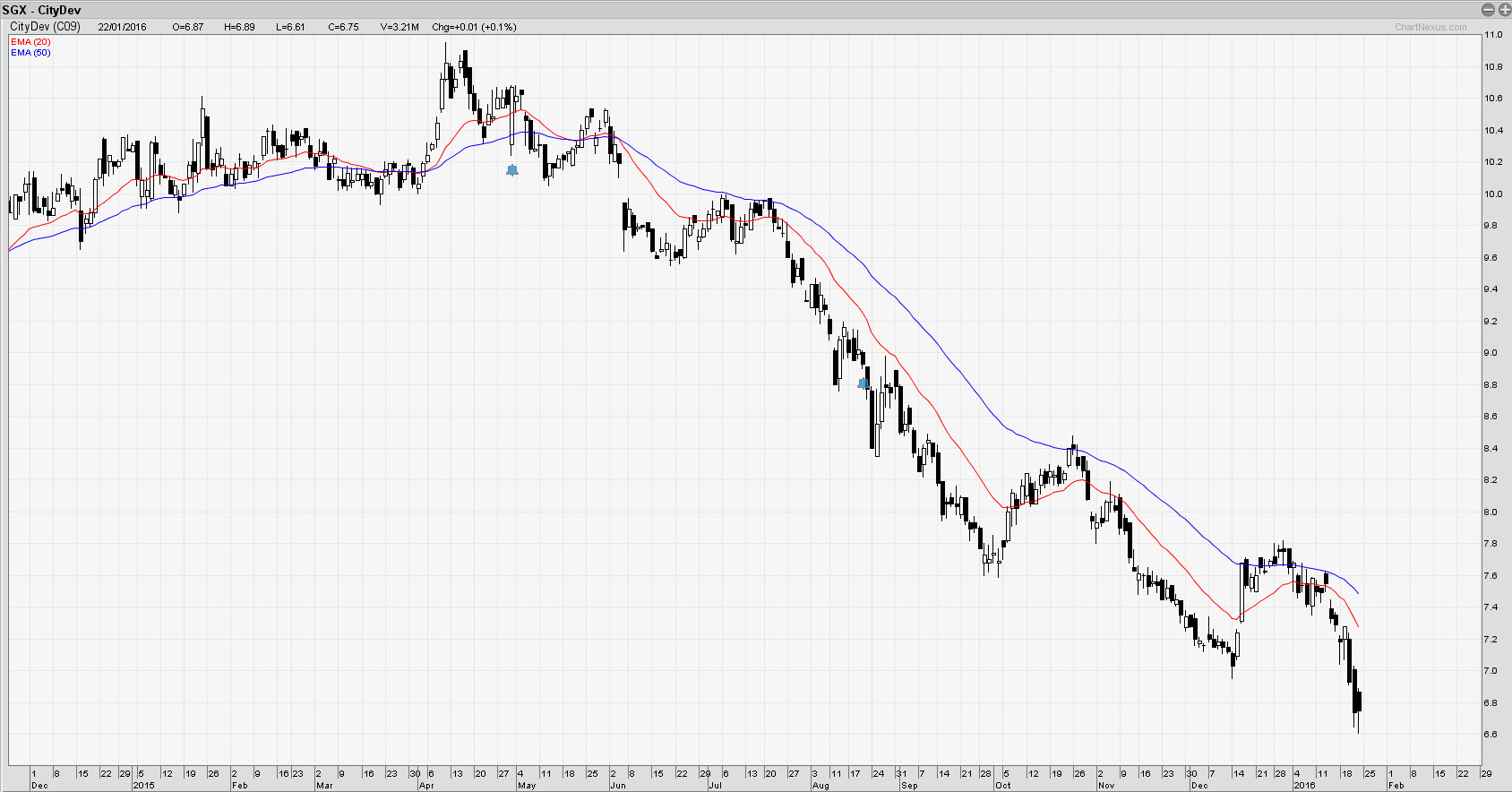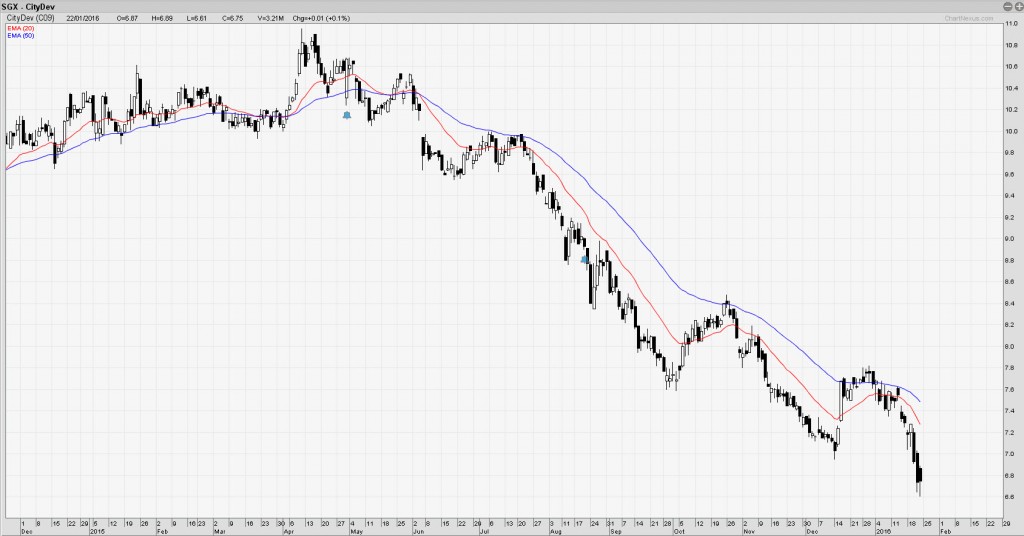 Another stock that is worth watching. The duration of the trend may not be long, but the 20 & 50 EMA is still acting as dynamic resistance.
Ezra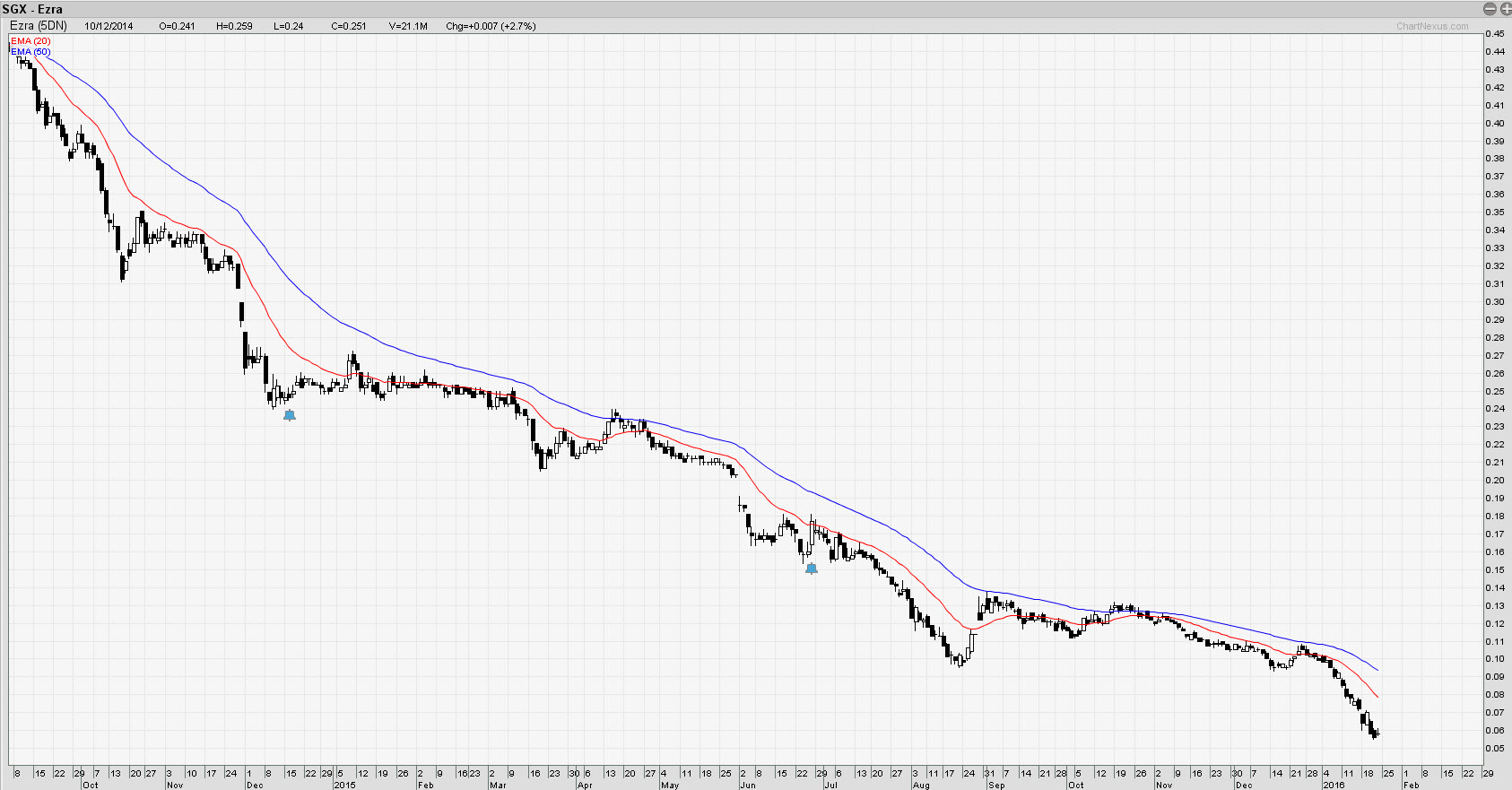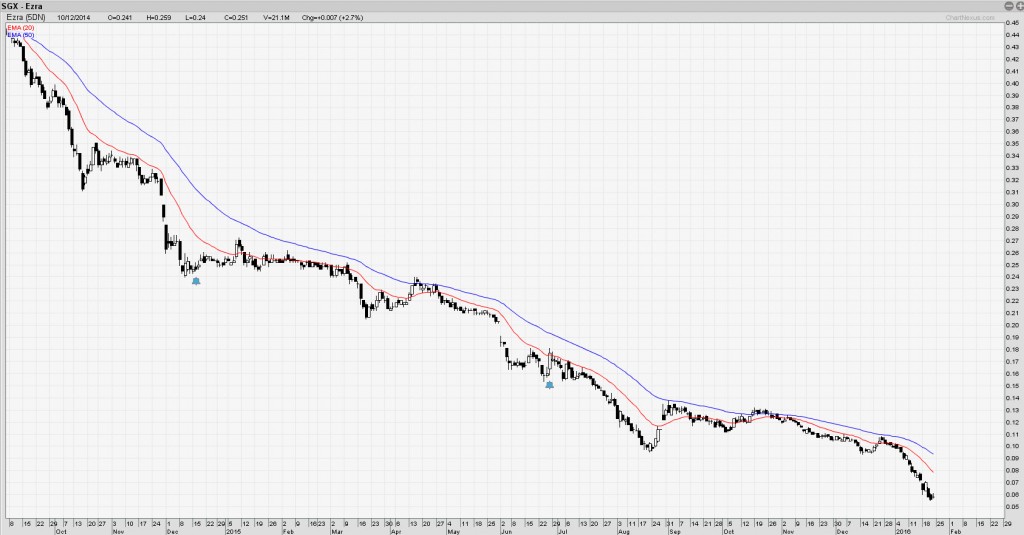 This was shared 6 months ago here, where I discussed the possibility of further downside. A perfect example of what's low can go lower.
You shouldn't be worried whether the market is too high, or too low. You should only be worried if you're trading without your stops.
Some final words…
There's no right or wrong way to trade the markets. Ultimately, you need to find a trading approach that suits you.
There are hundreds of paths up the mountain, all leading in the same direction, so it doesn't matter which path you take. The only one wasting time is the one who runs around the mountain, telling everyone that his or her path is wrong. – Hindu Teaching
With that, I wish you good luck and good trading!
Do you want to learn a new trading strategy that allows you to profit in bull and bear markets?
In the Ultimate Guide to Trend Following (valued at $48), I will teach you this powerful trading strategy step by step, along with charts and examples.
You can download it here for FREE.