The Pin Bar Trading Strategy is a popular method for trading however not many traders discuss the drawbacks that comes along with it.
In this article I'm going to present you the 2 problems I encountered when I traded the Pin Bar Trading Strategy.
1) Pin Bar Trading – Frequency
If you're going to be discipline and strictly trade  Pin Bars off Support Resistance, then chances are you'd miss opportunities like this. No candlestick patterns here but high probability trades nonetheless.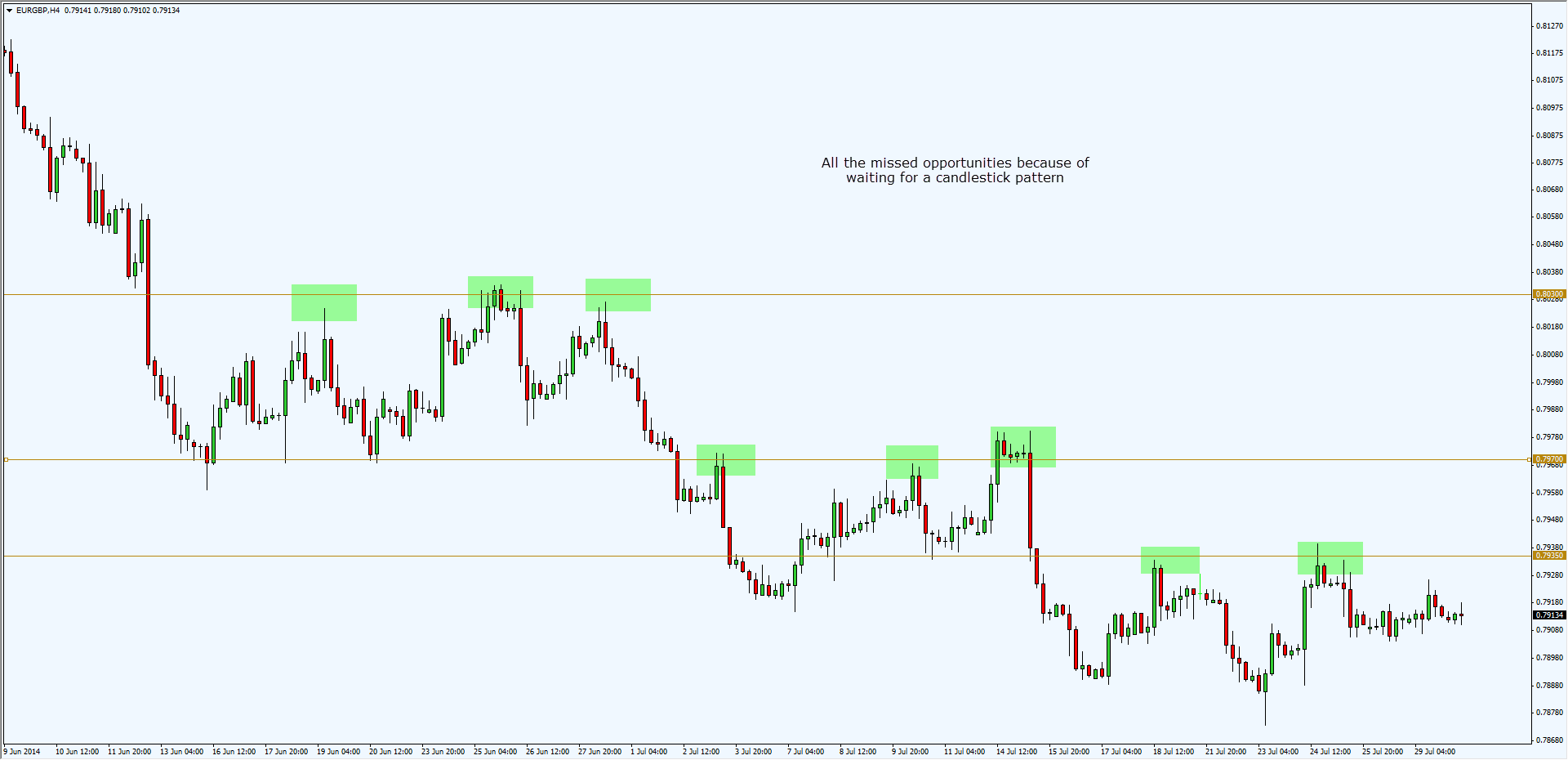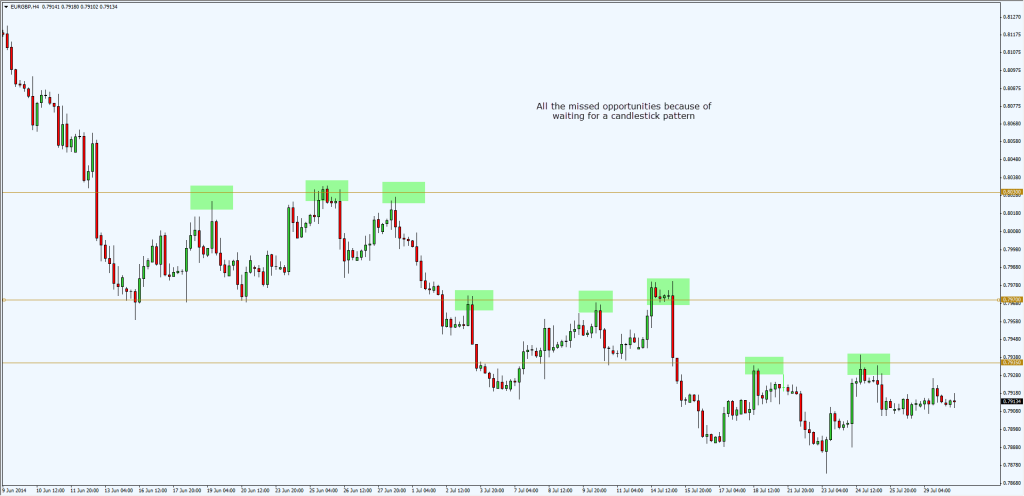 2) Pin Bar Trading – Stoploss
It's common knowledge that traders place their Stoploss just below the low of this strategy. (If they are long)
But do understand that by doing so you could be cutting into an area you should be looking to long. Armed with that knowledge, savvy traders are able to take advantage of the ones who placed their Stoploss at obvious levels.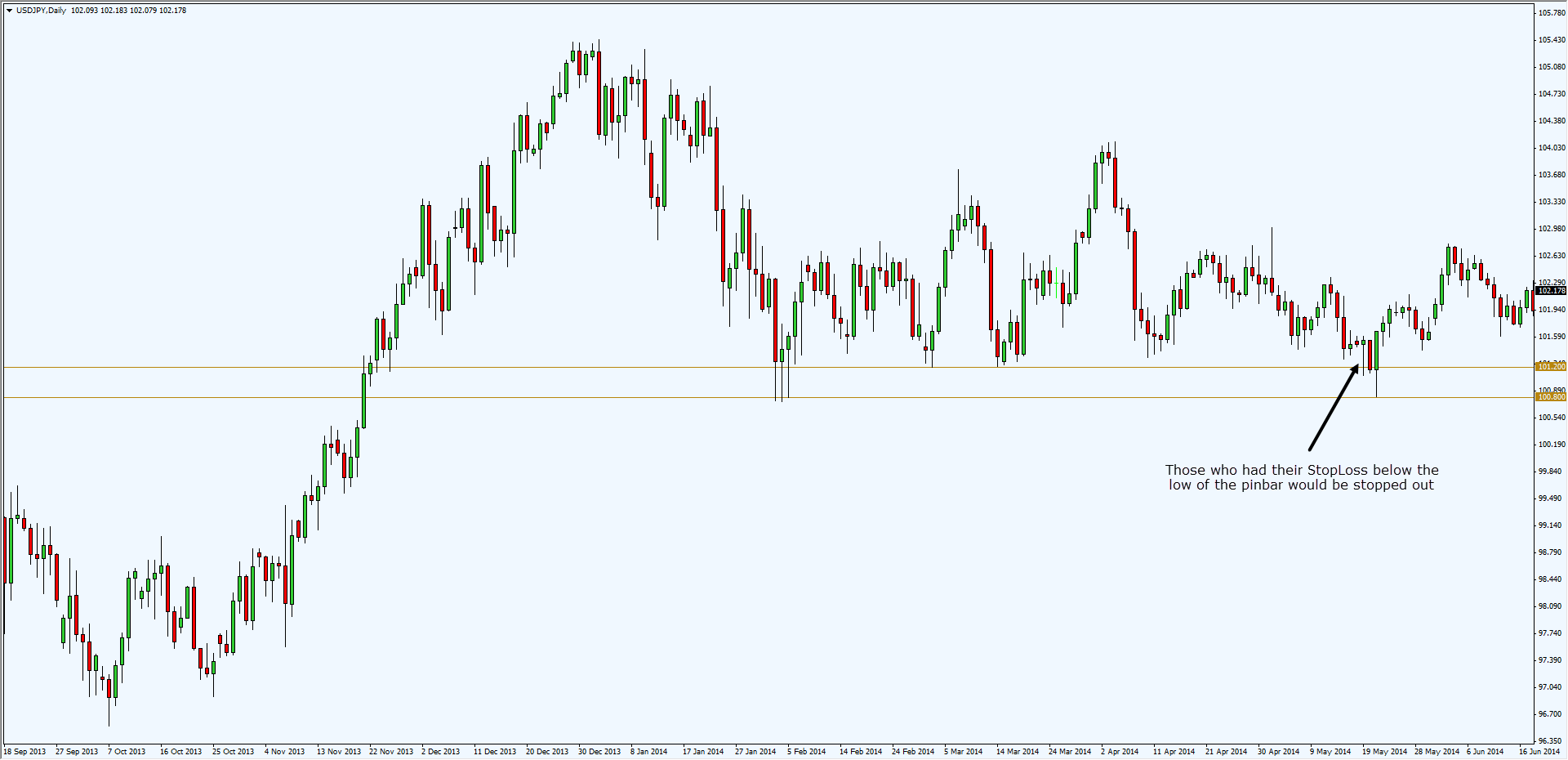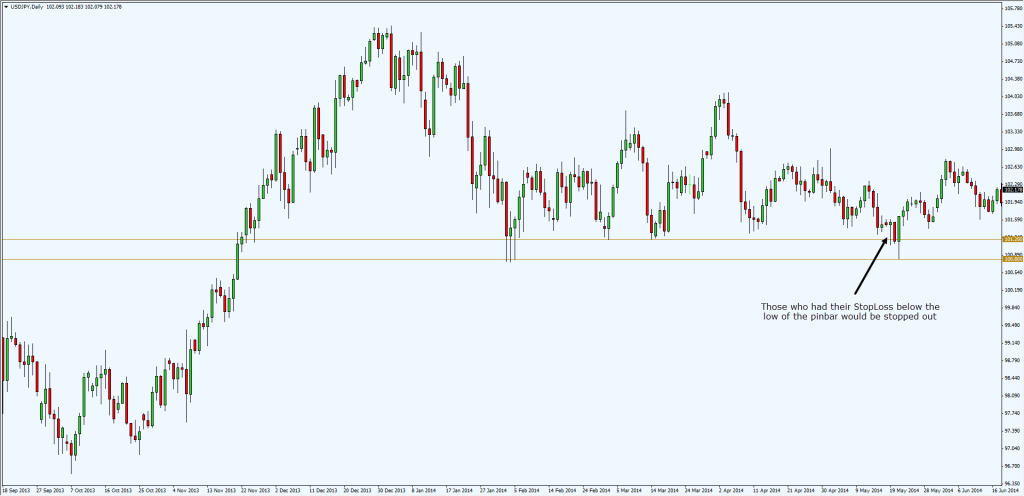 Despite having these drawbacks, this strategy provides good risk to reward when used appropriately.
Do take into account these problems should you identify the next Pin Bar on your charts.
Trade Safe!