GBPUSD Progress chart: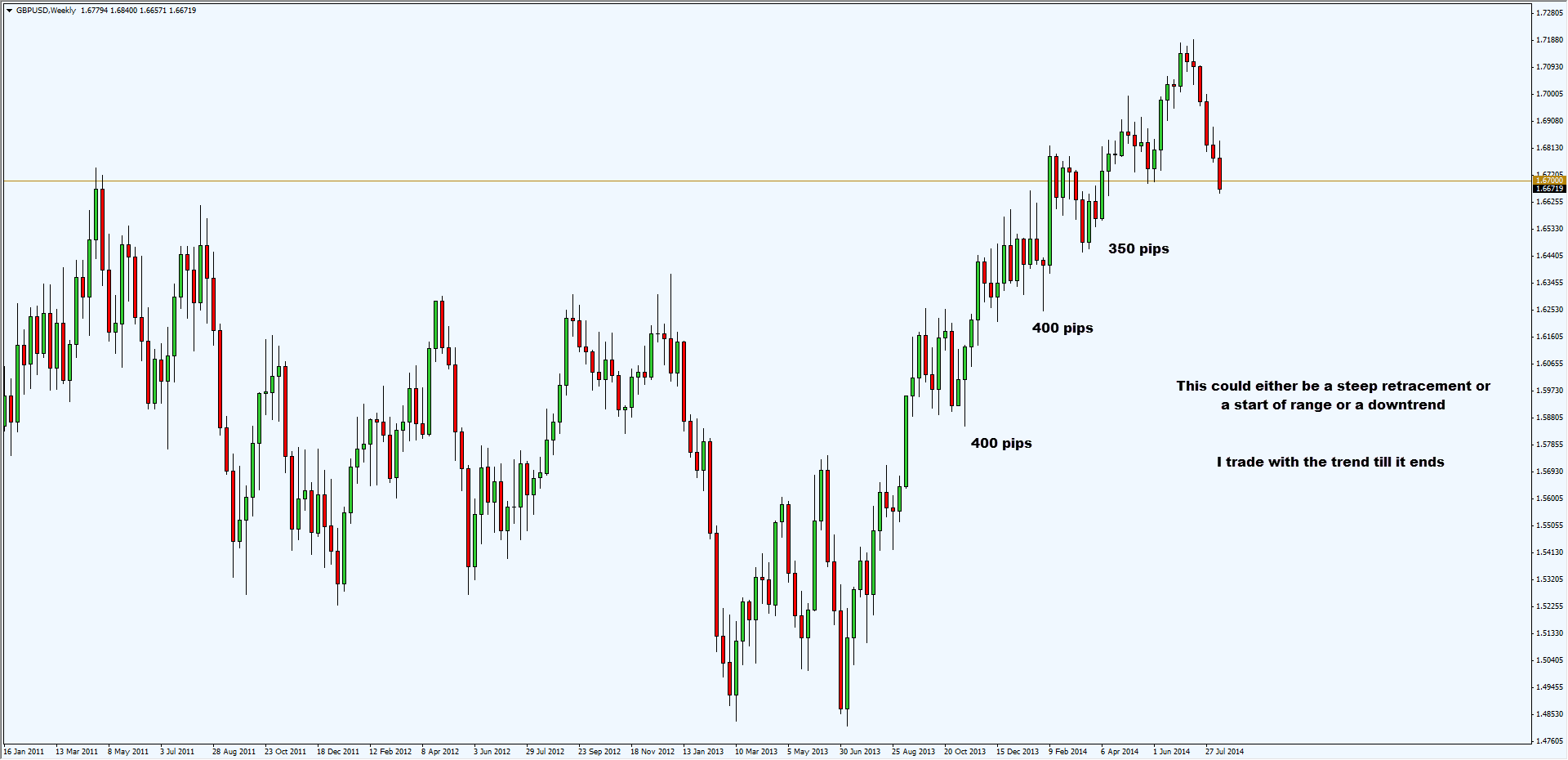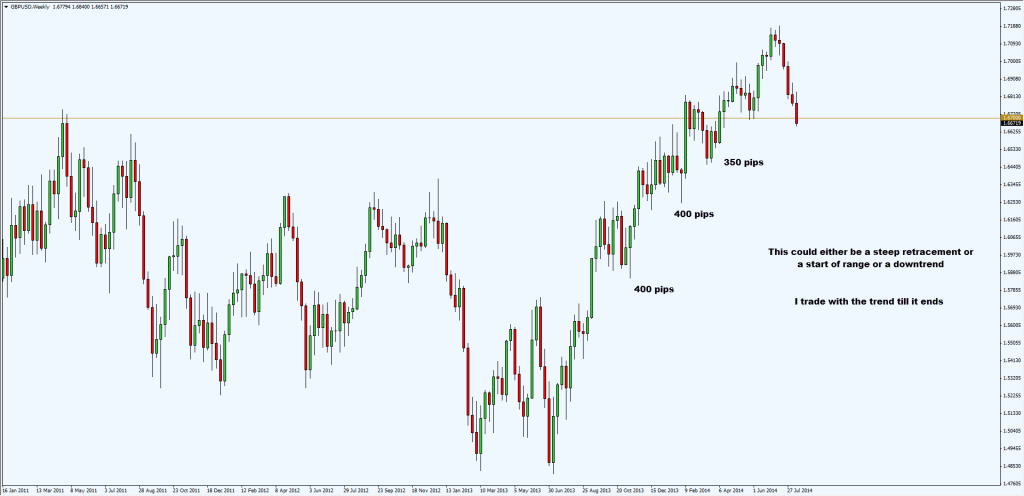 On weekly you see price retracing on average of about 400 pips.
At this moment, GBPUSD has retrace about 480 pips and it could either be a steep retracement or a start of something new.
Personally I will trade with the trend till it ends.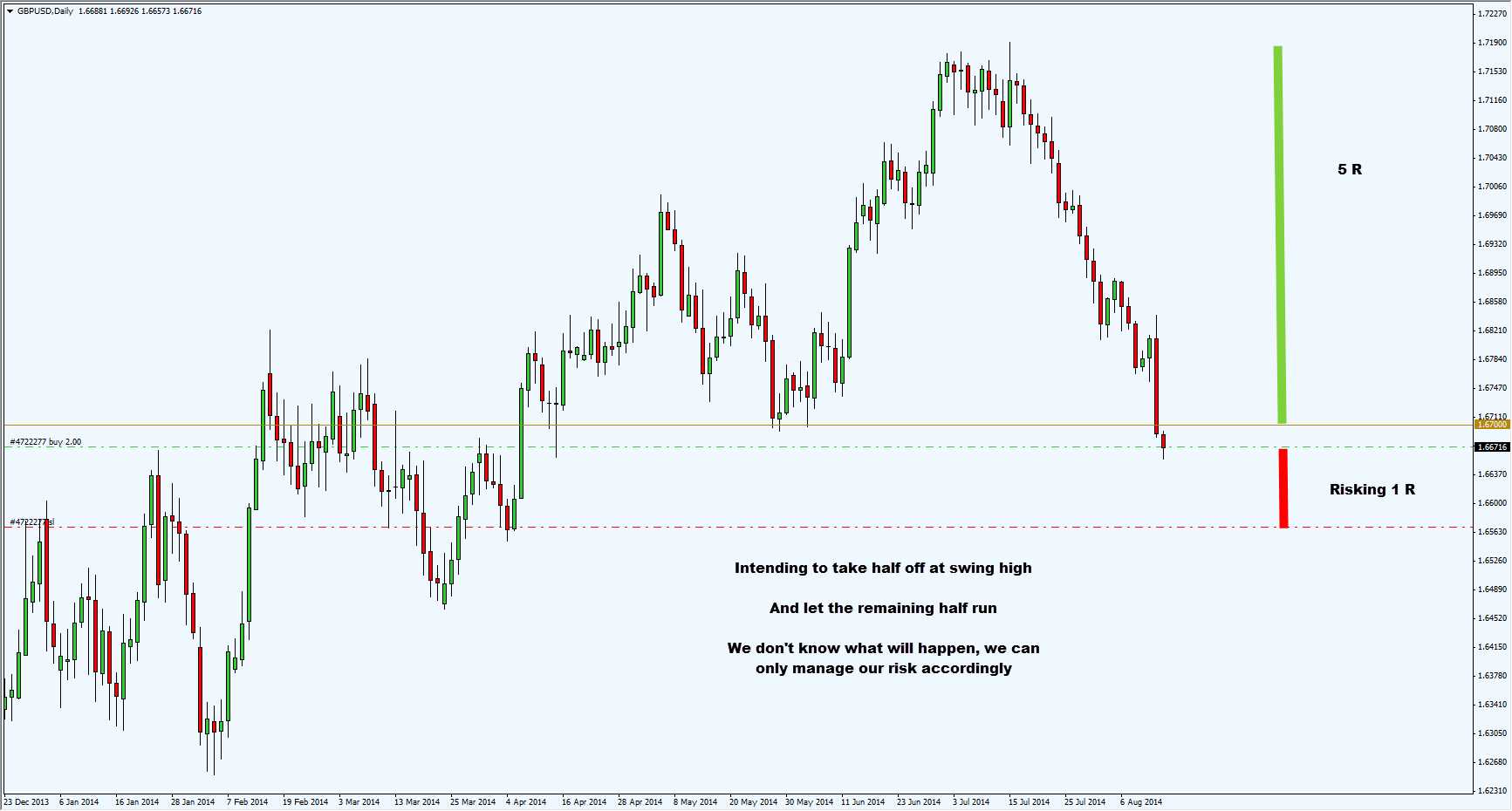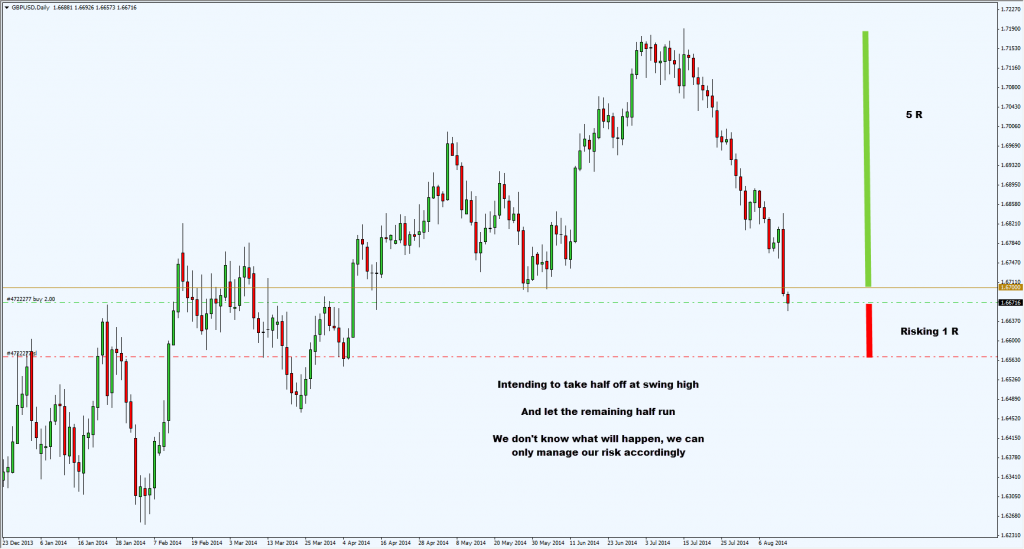 On daily you can see that the 1.6700 is a key area that has been tested couple times. And this is where i'm choosing to fight my "battle".
Long at 1.6665
Stoploss at 1.6565
1st target at swing high
Good Trading! 🙂