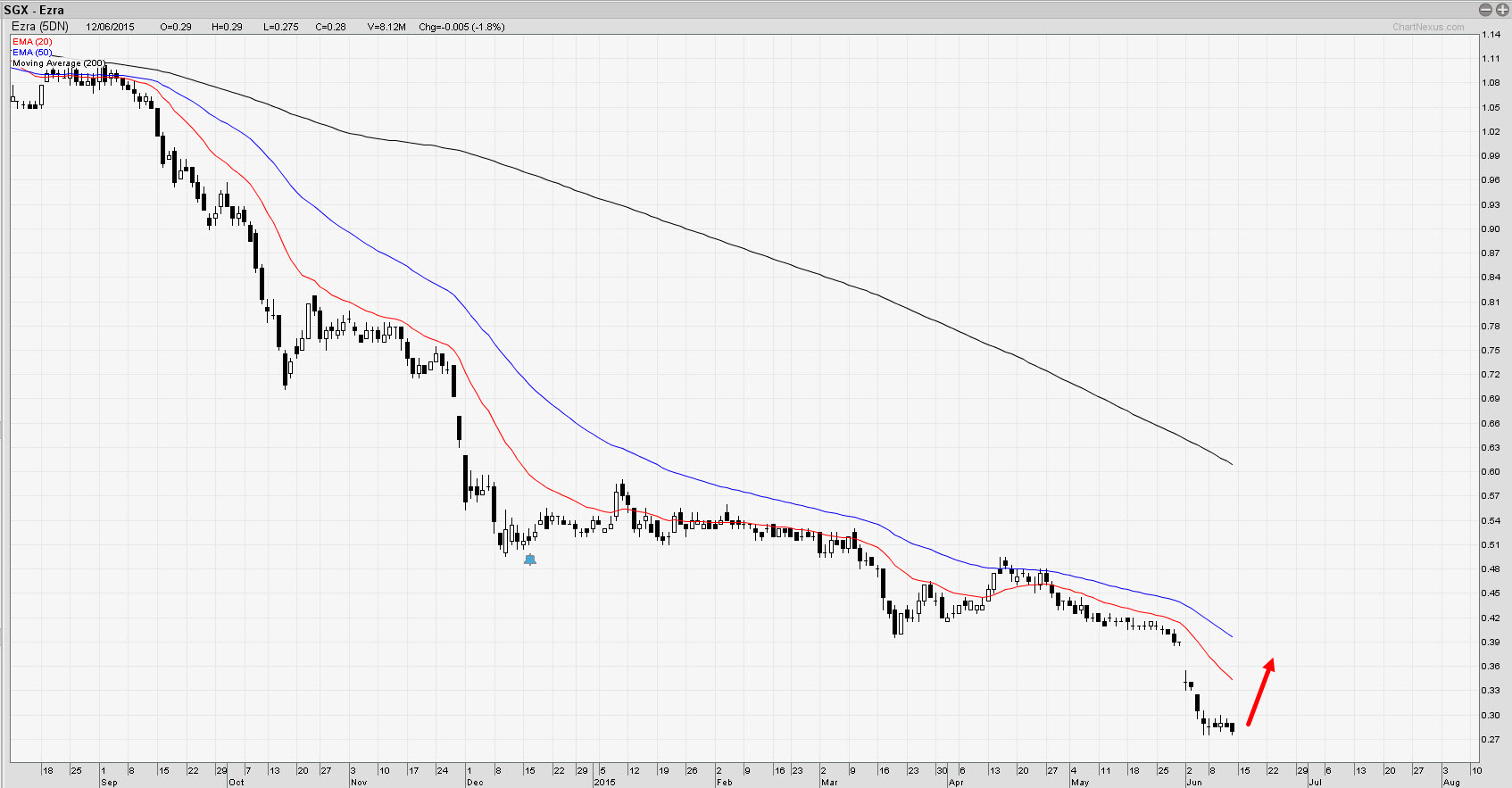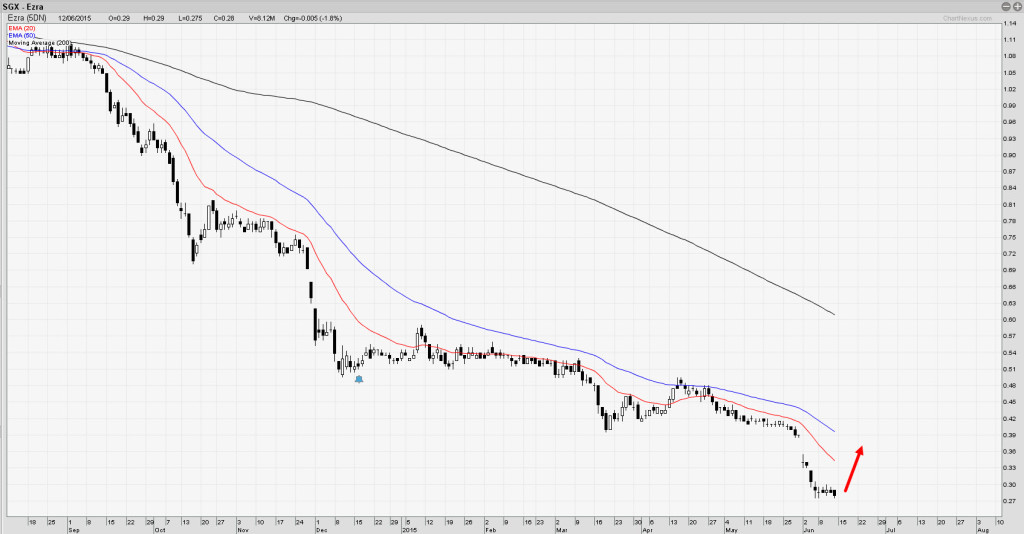 6 Facts About Ezra
1) Price is currently below 200 and 100 EMA, which indicates the medium to longer term trend is towards the downside.
2) Only 1 out of the last 11 months, did Ezra closed higher for the month.
3) Price is currently over extended to the downside.
4) The 20 & 50 EMA is currently acting as dynamic resistance.
5) There is a gap since 29th May that is not filled.
6) RSI and Stochastic have been oversold for sustained period of time, indicating that the down trend is strong.
Trading Plan
A pullback towards 20 & 50 EMA provides shorting opportunity.
Stop loss will go above 50 EMA.
Kindly do your own due diligence. As always, comments are welcomed and encouraged. Cheers!
Do you know the 5 Secrets of trend following that makes it profitable over the last 200 years?
In my trading course I fully reveal to you what are the 5 secrets, and how you can dramatically improve your trading result.