The Euro currency has fallen by about 2200 pips since May 2014. And if you recalled, I spoke about Eurusd Shorting Opportunity 3 weeks ago.
Looking at Eurusd 4-hour chart now, you'd notice the price has pullback to the 20 & 50 EMA once more. Since I am a trend follower, this is another opportunity to scale in my trade.
The Euro Currency Chart (Eurusd):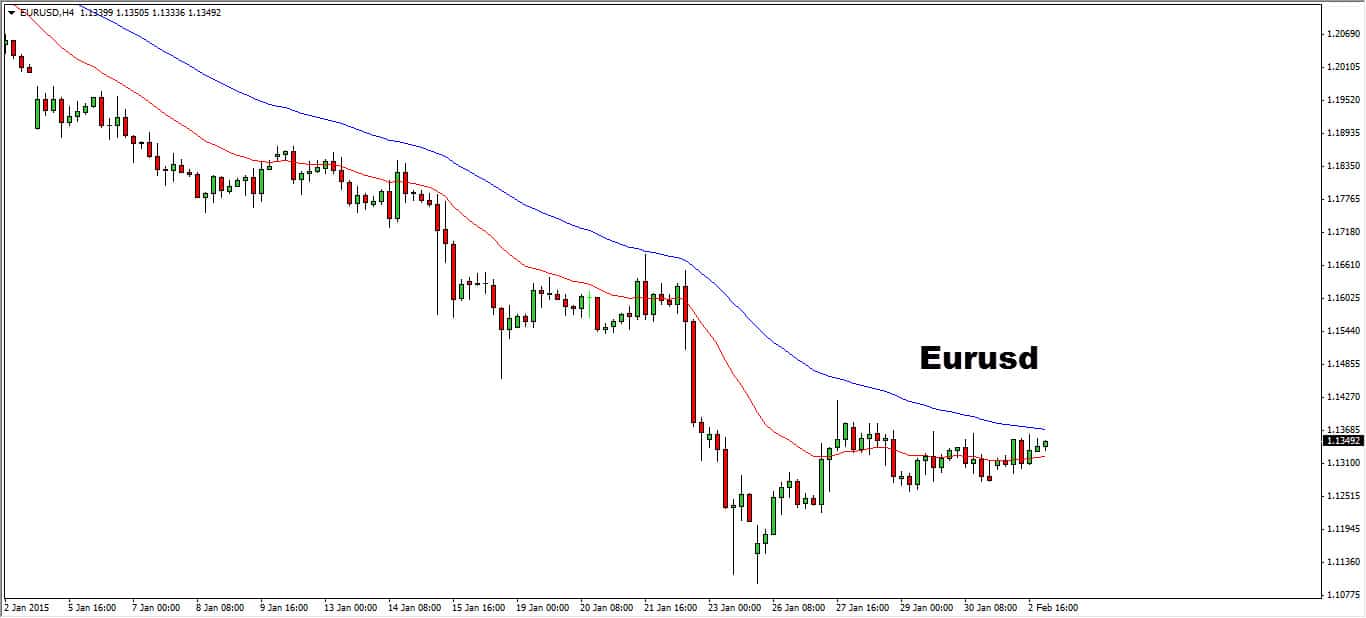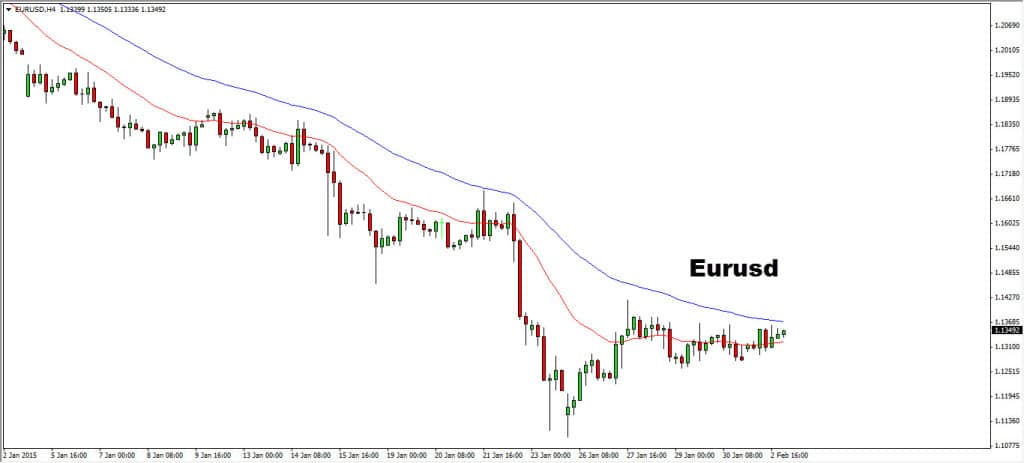 Eurusd 4 hour chart
However, When trading the euro currency if you pay attention to Europe, it is also putting up a similar setup as Eurusd. Thus a question I get often from traders is, which pair do I trade?
The Euro Currency Chart (Eurjpy):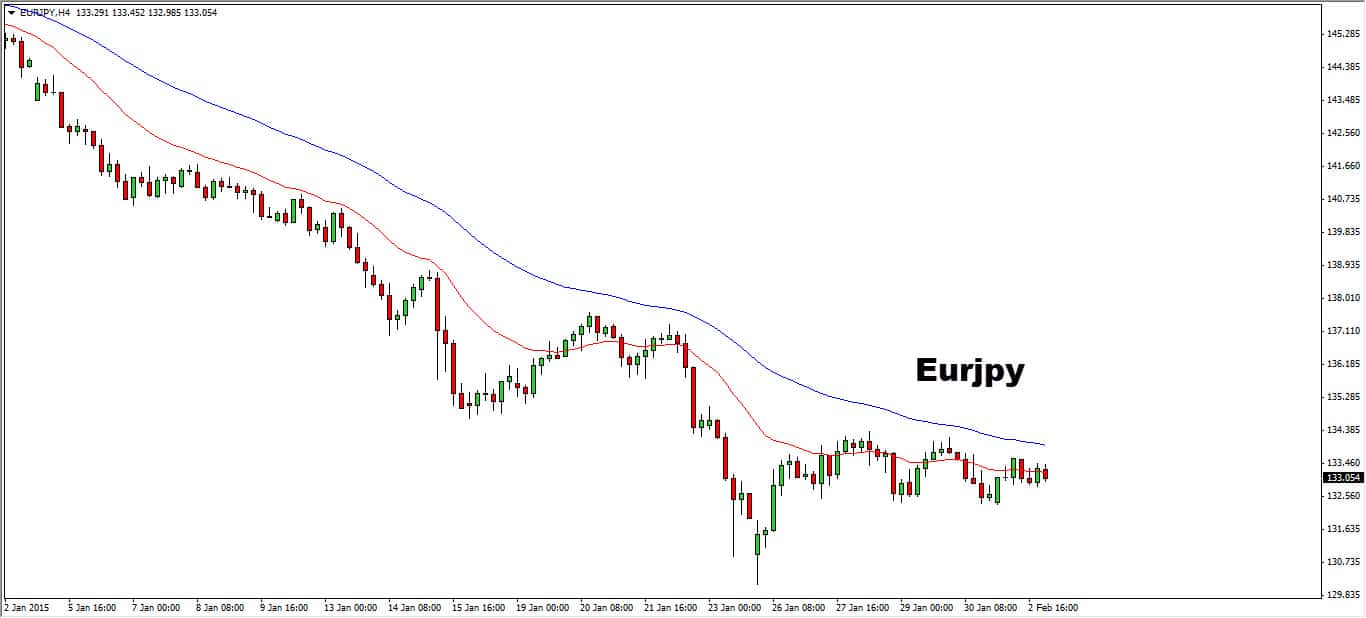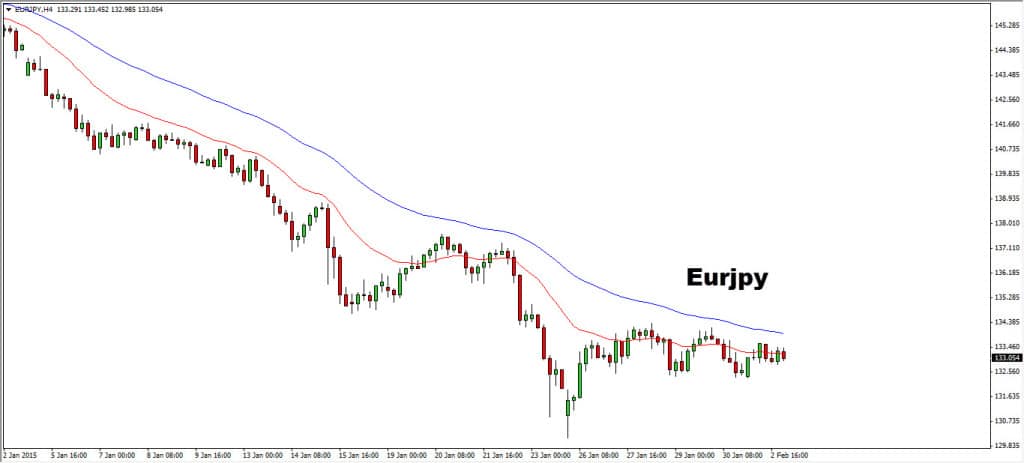 Eurjpy 4 hourt chart
One way I go about is looking at relative strength to decide which is the weaker pair. However in this scenario, it is not so clear as both their moving averages are aligned similarly.
What I would do is to look up the chart of Usdjpy to determine whether the Usd or Jpy is likely to strengthen. Usdjpy has been in an uptrend since Jan 2013 and price seems to be forming a triangle pattern.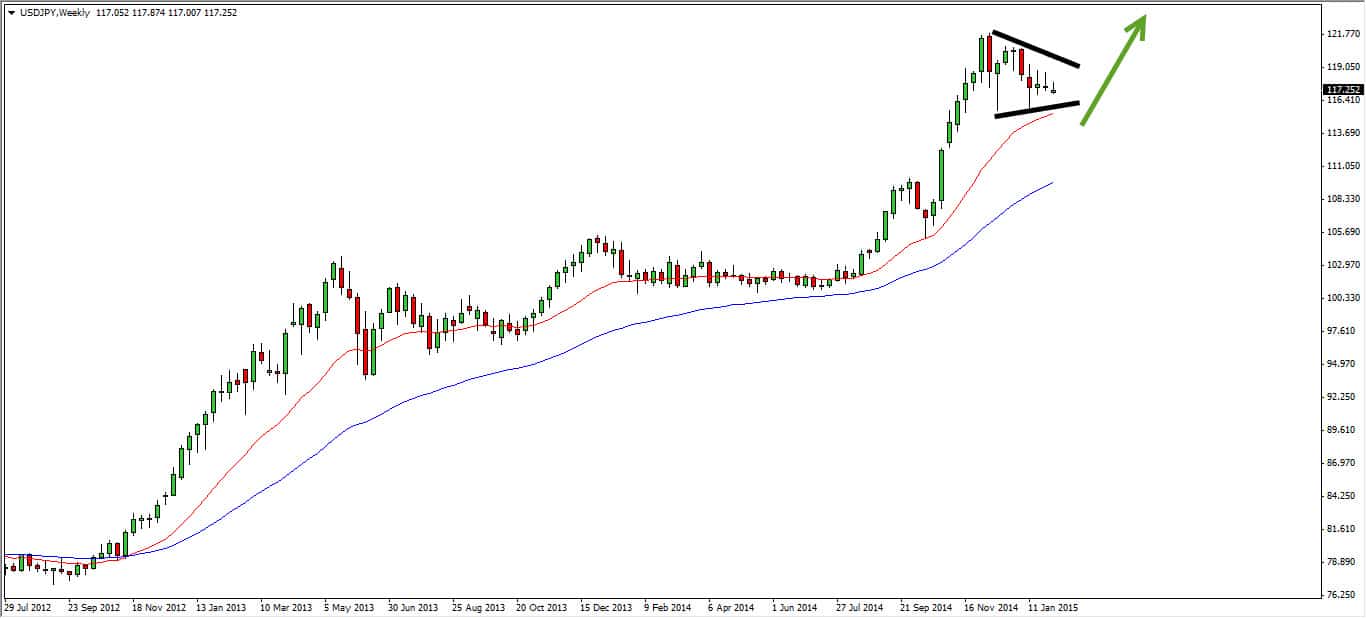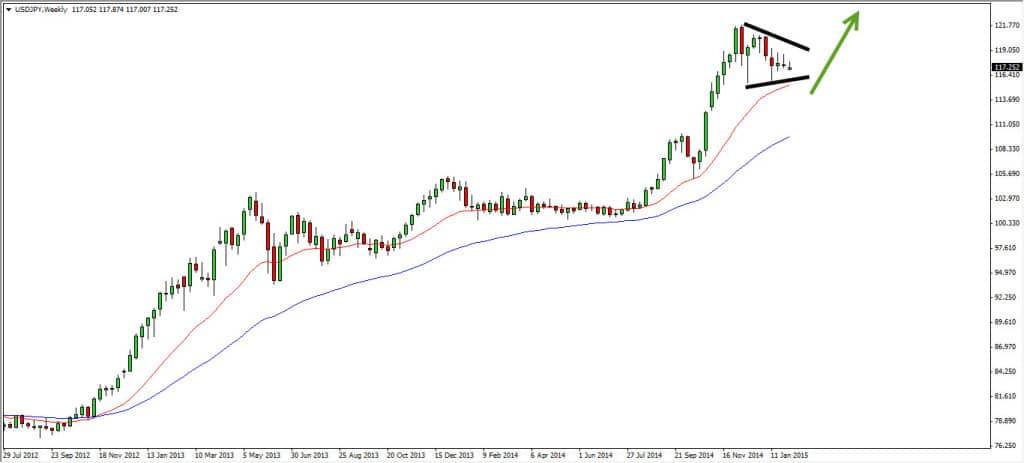 Usdjpy weekly chart
If we anticipate that the triangle pattern would break up to the upside, then it would mean the Usd will strengthen against the Jpy. And if that's the case, I would choose Eurusd over Eurjpy to short.
Alternatively, if you can't decide whether the Euro currency would be a better trade, you can consider splitting your risk across both pairs. So if you usually risk 2% per trade, you can risk 1% on Eurusd and 1% on Eurjpy.
So, will you short Eurusd or Eurjpy?