Amid the recent volatility across equity markets, I'd thought I'll share my views on the S&P 500.
I can't predict where the markets will go, but I can control my actions according to the different market scenarios.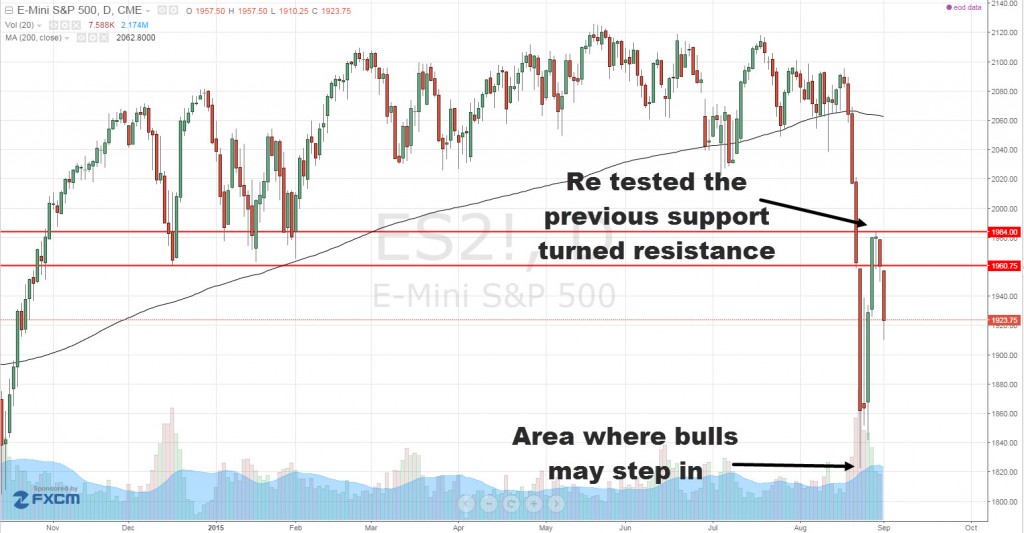 4 Reasons Why I'm Bearish on the The S&P 500
1.  The 200 day moving average is pointing lower. This signals a shift in the longer term trend.
2. Price is below the 20, 50, 100 and 200 day moving average. This is bearish across short, intermediate and longer term time frames.
3. Over the last 9 days, selling occurs on higher volume and buying occurs on lighter volume.
4. Price re tested the previous support turned resistance. This could be a turning point where the bears regain control.
When will my bias change?
1. 1800 is a significant support where the bulls will attempt to regain control. If it holds up, you can expect price to re test 1980 – 2000 resistance area.
2. If price breaks above 1980 – 2000 area, I'll change my bias from bearish to neutral.
Trading plan
1. If you're a position trader, you can look to short with stops above the resistance area.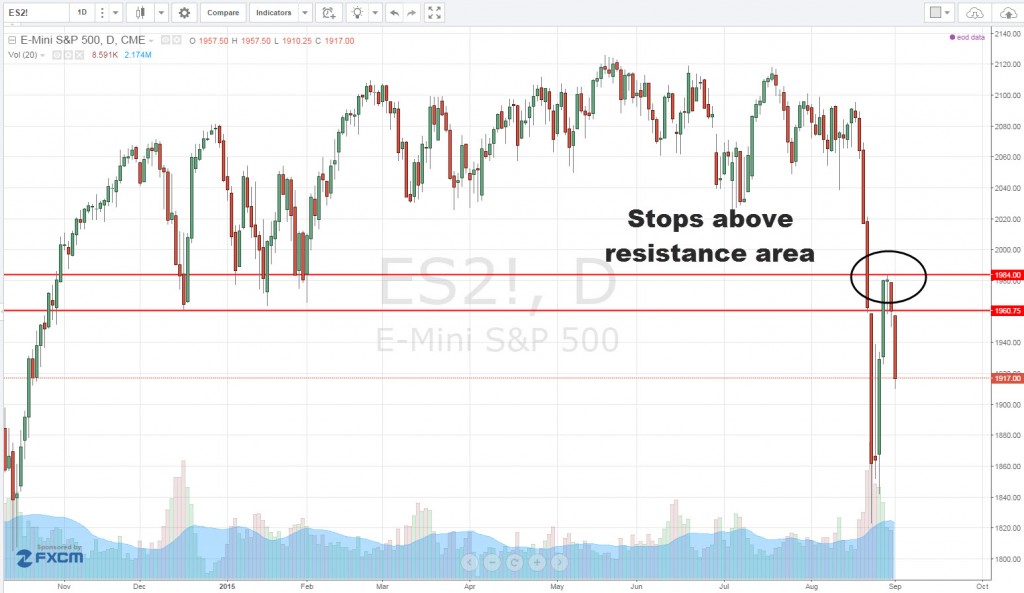 2. If you're a day trader, you can zoom into the 15 mins chart and look for trading opportunities.
Rejection of higher prices at resistance area are shorting opportunities.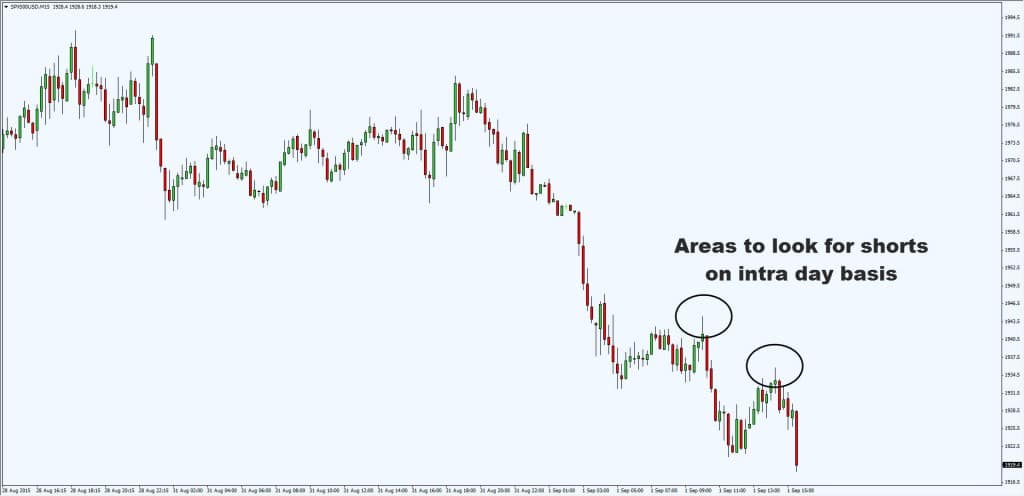 This is not trading advice. Kindly do your due diligence before risking your hard earned money.
As always, comments are welcomed and encouraged. Cheers!
Do you want to learn a new trading strategy that allows you to profit in bull and bear markets? 
In my FREE trading course (valued at $48), I will teach you this powerful trading strategy step by step, along with charts and examples.
You can download it here for FREE.