So…
In the previous post, you've learned the 5 fatal mistakes traders make (that cost them years of frustrations and consistent losses).
If you have not checked it out, go read it here — it's important.
Now you're ahead of most losing traders because you know how to avoid the fatal mistakes that destroy most traders.
Moving on…
I want to share with you 3 secrets that transformed my trading and how you can apply it to yours.
So let's dive in…
If you know this ONE thing, trading becomes much easier
Look at this chart below: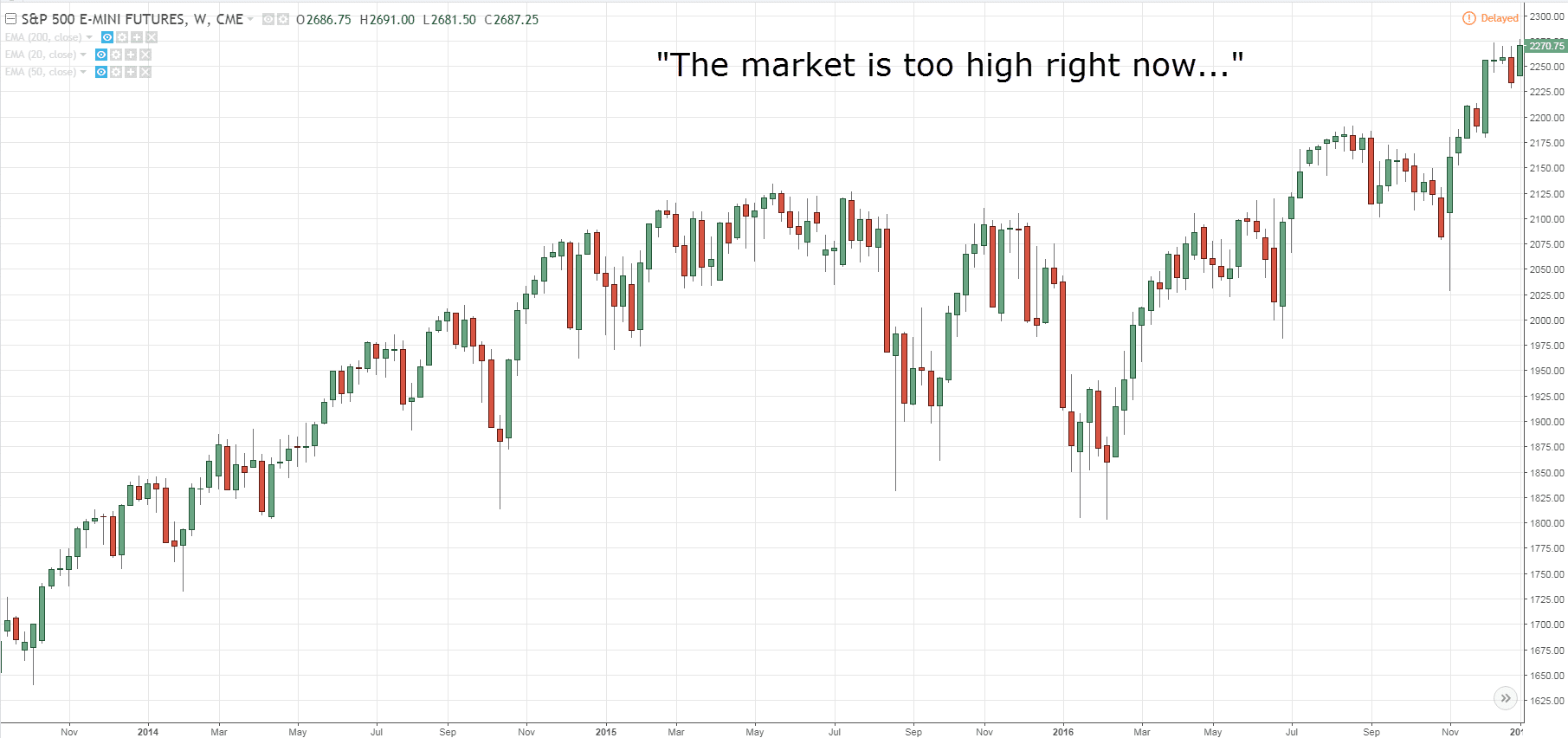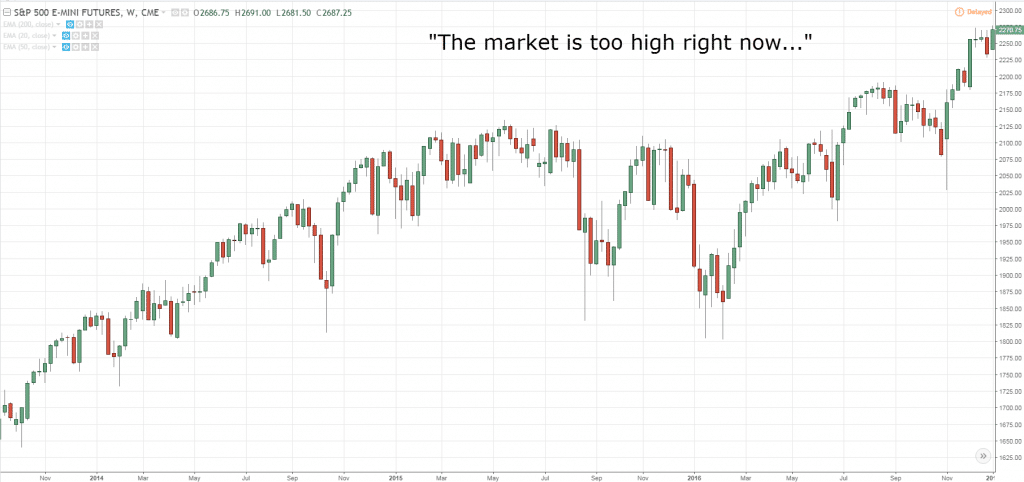 You're probably thinking:
"The market is so high right now, it should reverse anytime soon…"
So, what do you do?
You'll probably stay out of the trade for now.
For the more aggressive trader, you might even go short.
And here's what happens next…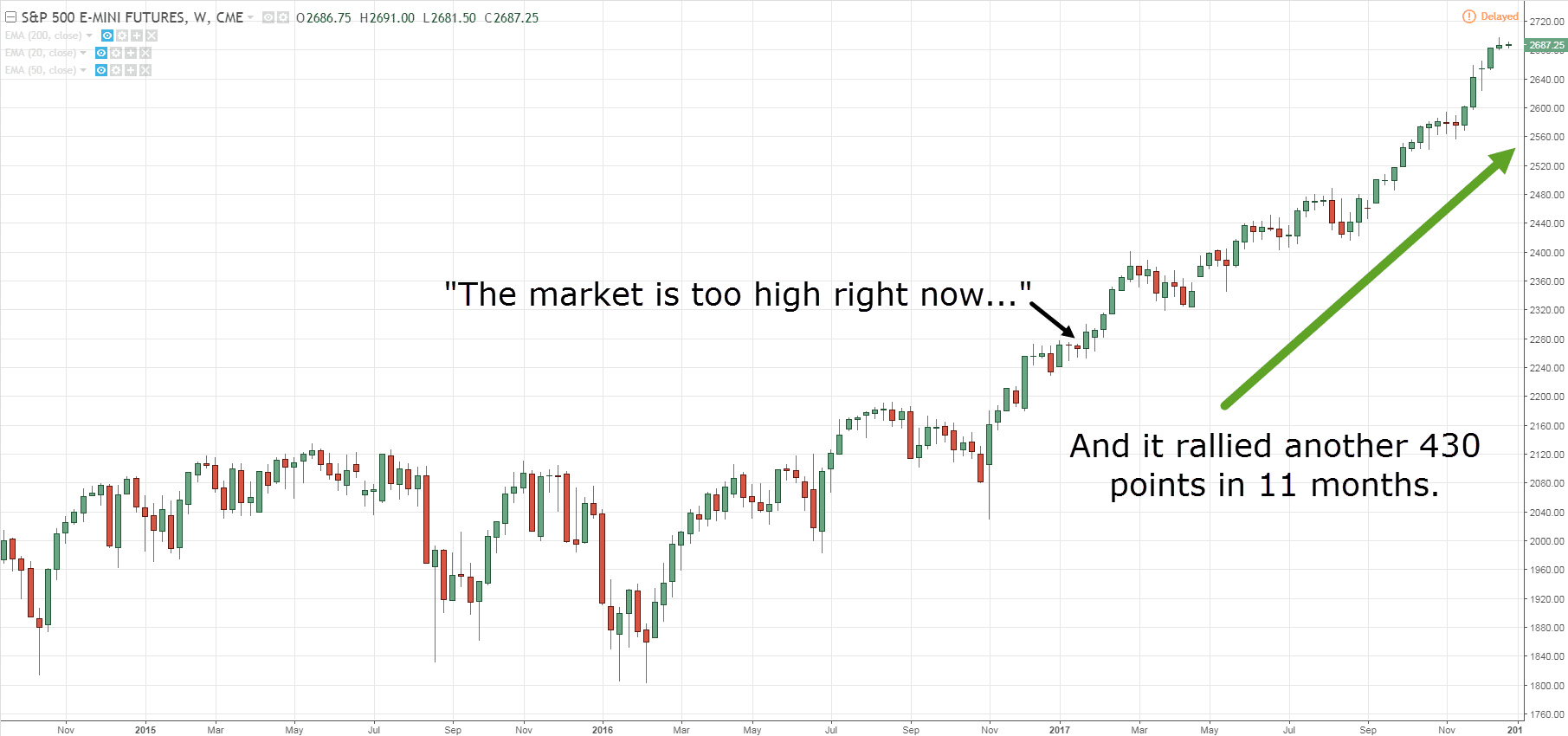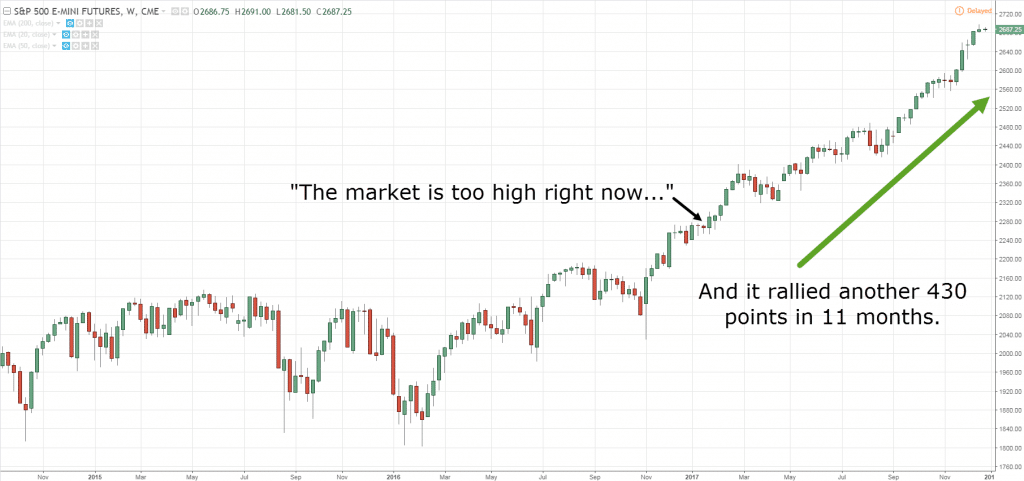 It's hard to believe, right?
The market rallies another 430 points and you missed the entire move because you thought the price was "too high".
Or if you're short, you got stopped out (again).
Now if you pay attention, this phenomenon happens consistently.
Just look through your past trades and see it for yourself.
Every time you think the market is too high and it can't go any higher, it does the exact opposite.
So the lesson is this:
The market is never too high to long (or too low to short) because it can trend longer than you think.
"Rome was not built in a day, and no real movement of importance ends in one day or in one week. It takes time for it to run its logical course" – Jesse Livermore
How to make more money without increasing your risk
Here's the deal:
If you want to make more profits from your trading, you'll probably do one (or more) of these things…
Trade more often
Risk more per trade
Increase your leverage
But do you know what's the problem?
It increases your risk.
And it's not something you want to do as a trader.
What you want is…
Increase your profits while maintaining your risk — or even reduce it.
But the question is:
How?
Well here's the secret:
You must trade more markets.
Let me explain.
Assume…
You have a trading strategy that wins 50% of the time and have a 1:2 risk to reward
You trade across 5 markets and you have 10 trading opportunities each year
You risk $100 on each trade
How much money will you make?
If you do the math, you'll realize the answer is $500
But…
What if you traded 50 markets, how much money will you make?
The answer?
$5000.
This means you've increased your profits 10 times just by trading more markets.
Can you see how powerful this is?
Now, a word of caution here:
You don't want to trade many correlated markets (like eurusd, eurjpy, euraud, eurnzd, and etc.) because it increases your risk.
Instead, you want to trade uncorrelated markets so you can increase your profits while reducing risk.
And in The Trend Following Mentorship Program, I reveal the exact portfolio of markets you should trade, so you can diversify your risk and amplify your gains.
For now, let's move on…
How to "extract" unlimited profits from the markets
You've been taught that when you put on a trade, you should have a minimum target profit (like a 1:2 risk reward ratio).
Now, that sounds fine — in theory.
But what you're actually doing is telling Mr. Market…
"Hey, don't give me too much profit. I can't handle it!"
Does it make sense?
Heck no.
Why do you limit your gains?
Why do you prevent the market from giving you more?
Why not take everything the market has to offer — and "extract unlimited profits"?
I know what you're thinking:
"But if I don't take my profits, the market will reverse and stop me out for a loss."
That's possible.
The market could reverse and wipe out your profits.
But…
Have you considered that the market could continue moving in your favor and it turns into a MEGA trend?
And by trailing your stop loss, you can "extract unlimited profits" because the market just keeps giving (like no tomorrow).
Here are a few examples:
Bitcoin: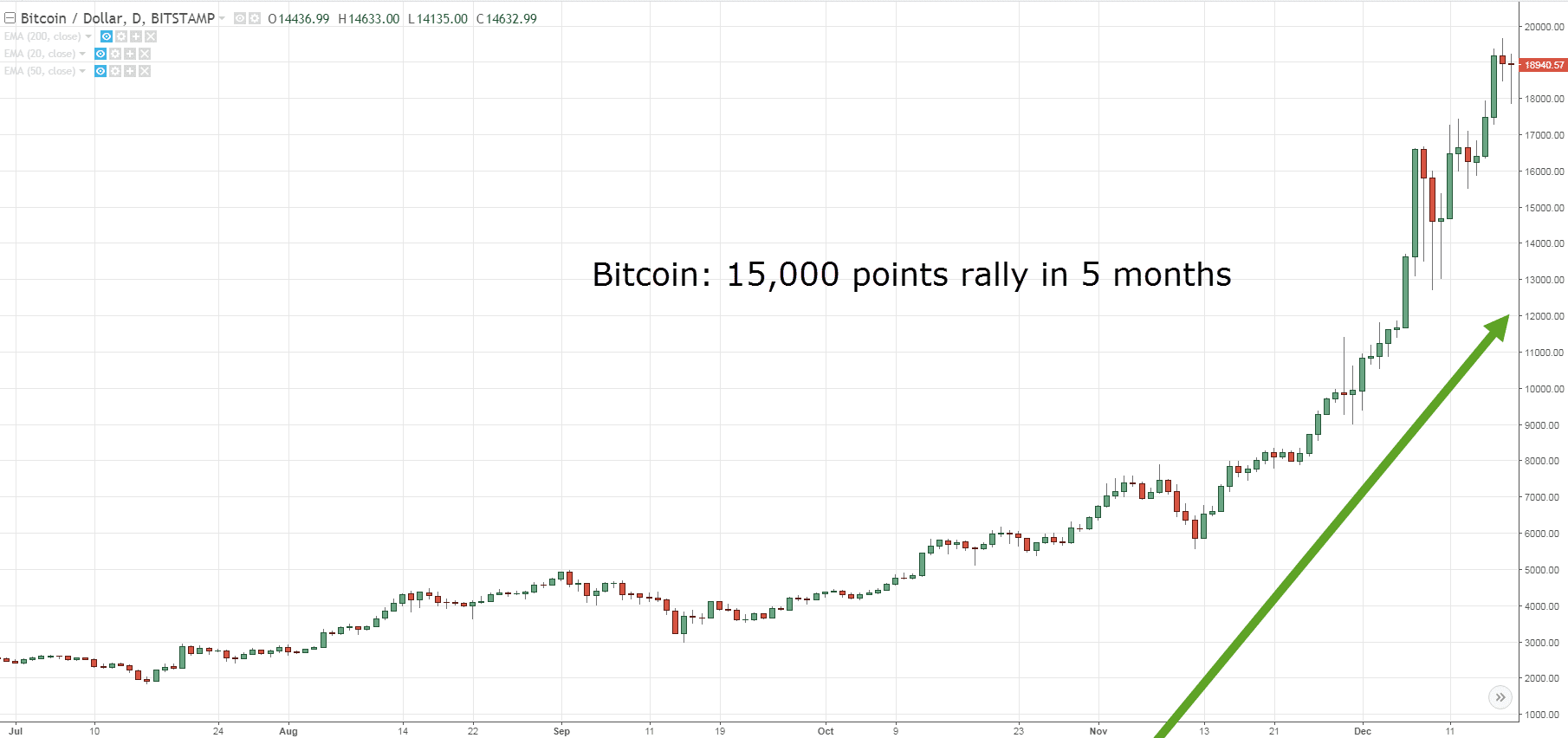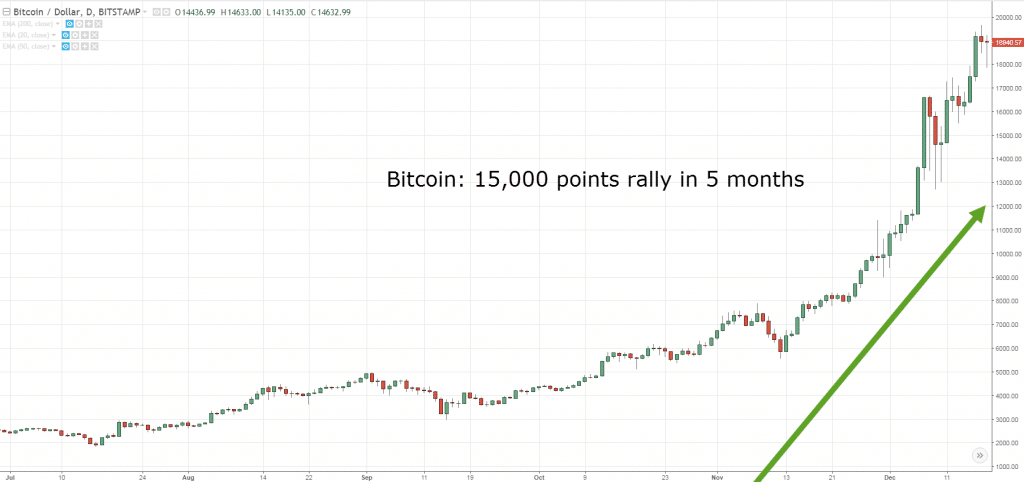 Eurusd: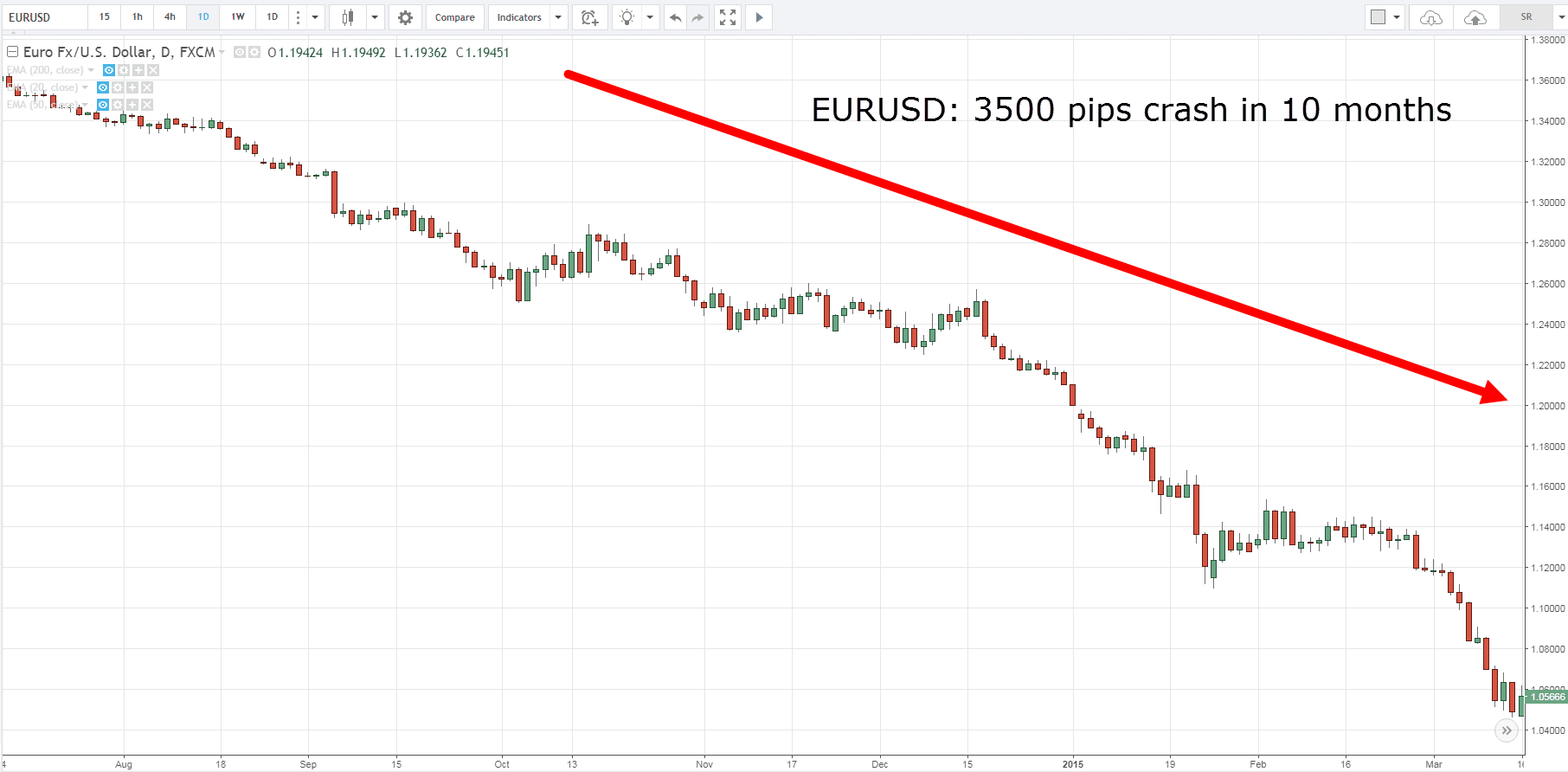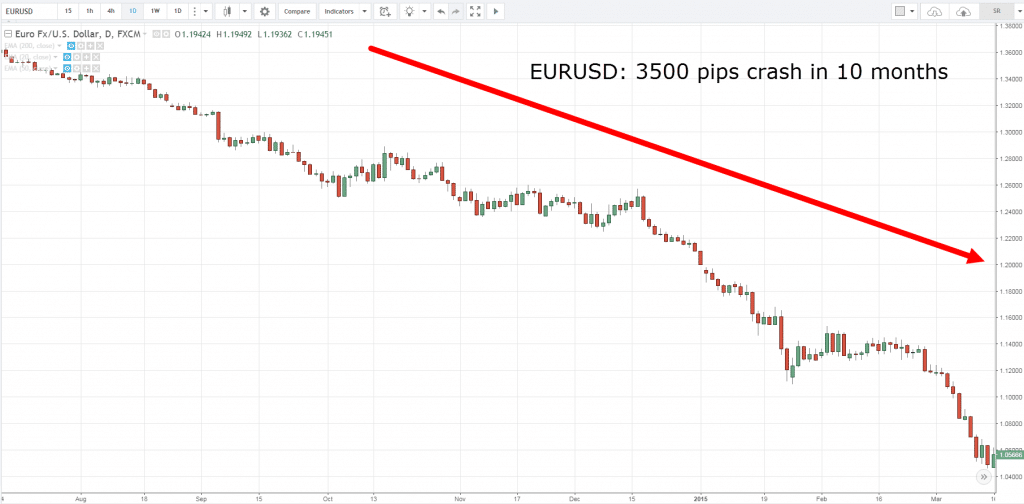 Crude Oil: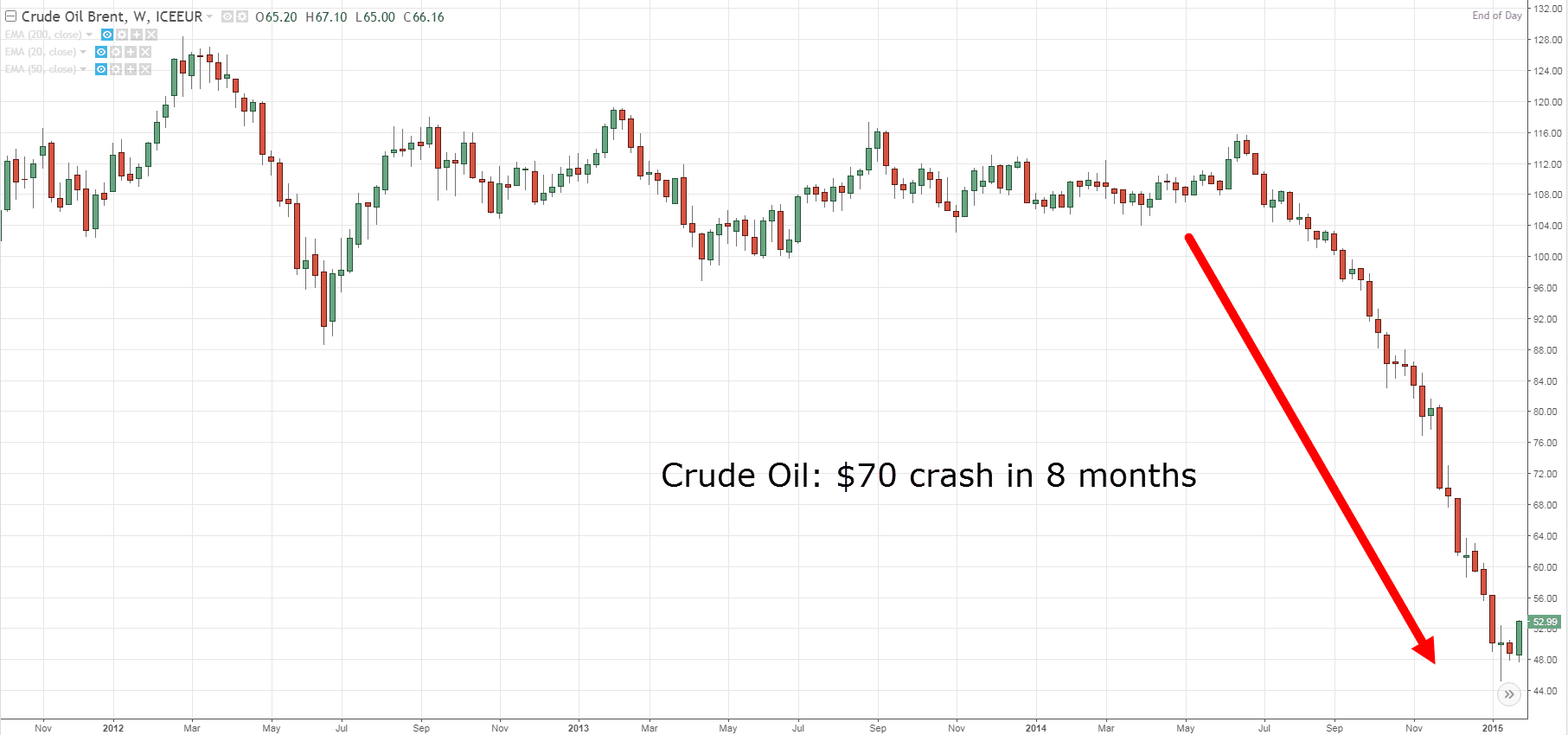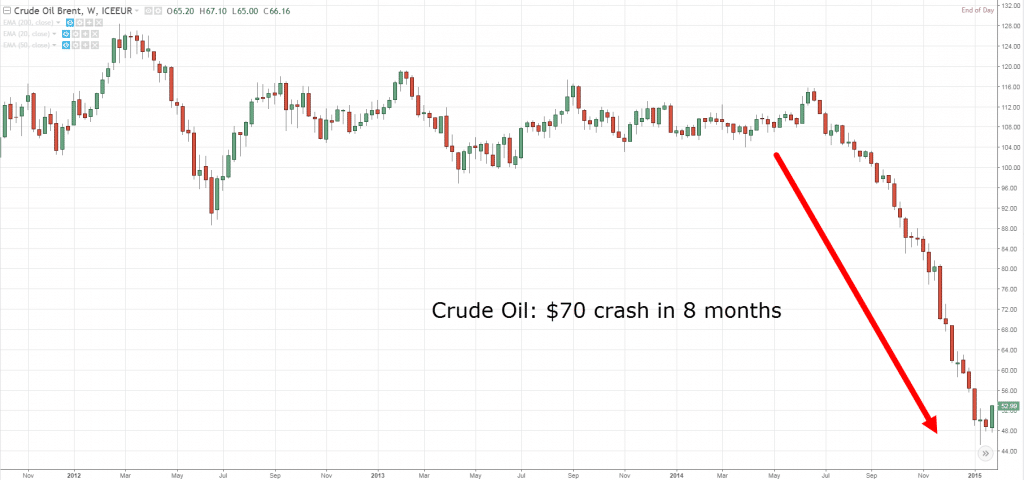 Now, do you think it's worth to endure a bit of "pain" for massive gains like these?
I sure hope so!
And the BEST part is…
You don't need to constantly enter new trades.
You don't need to constantly watch the markets.
You don't need to "predict" how far the markets will go.
You just need to SIT ON YOUR HANDS — which is the closest thing to getting "free" money.
Now…
I've covered quite a bit and you probably have questions like…
How do I ride MEGA trends in the market?
How do I find a trading strategy that works?
How do I know when to enter and exit my trades?
Don't worry. I'll cover all these in my next post.
But for now, I would like to know one thing…
Why do you want to be a consistently profitable trader?
Leave a comment below and let me know your thoughts.