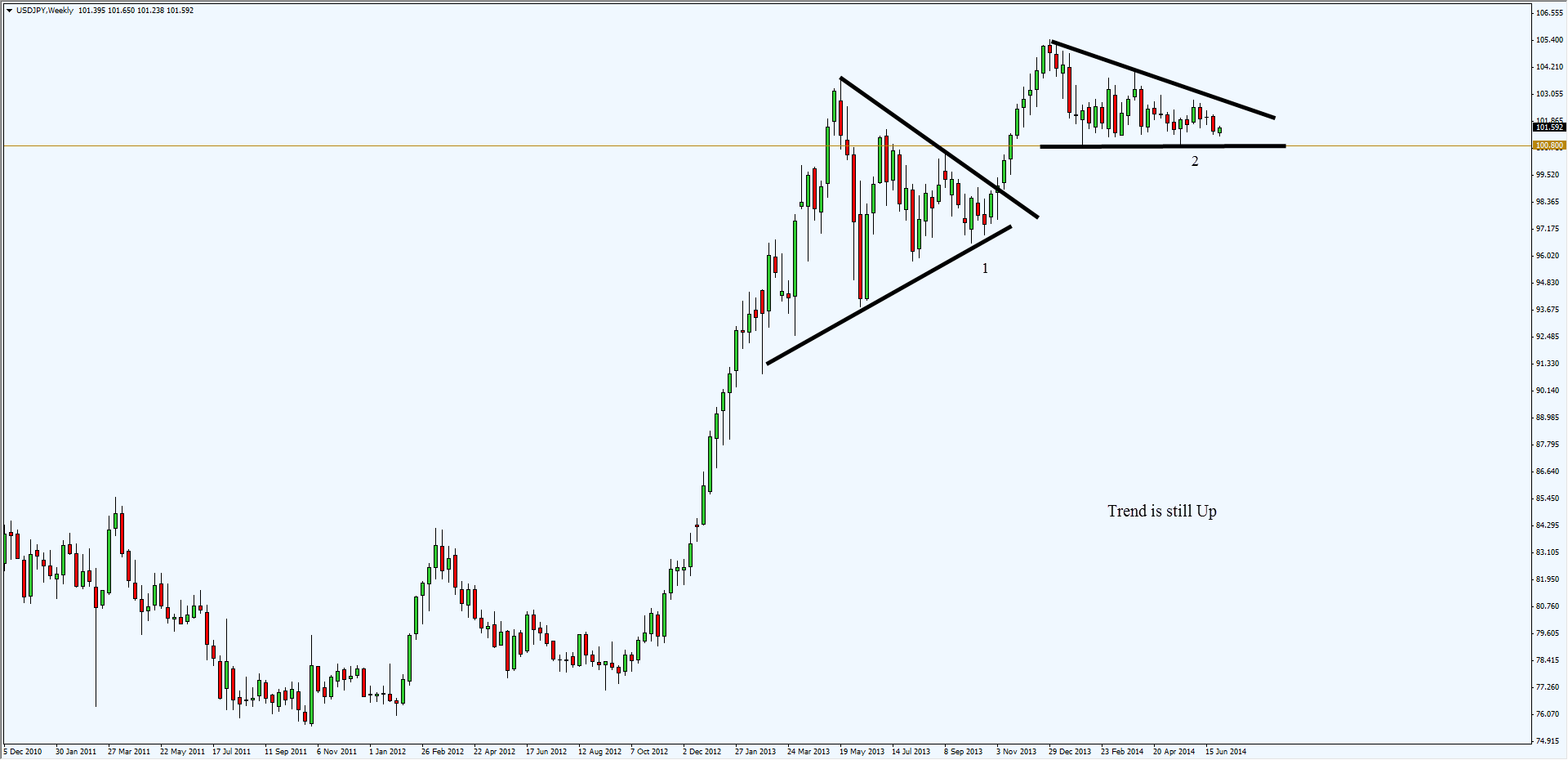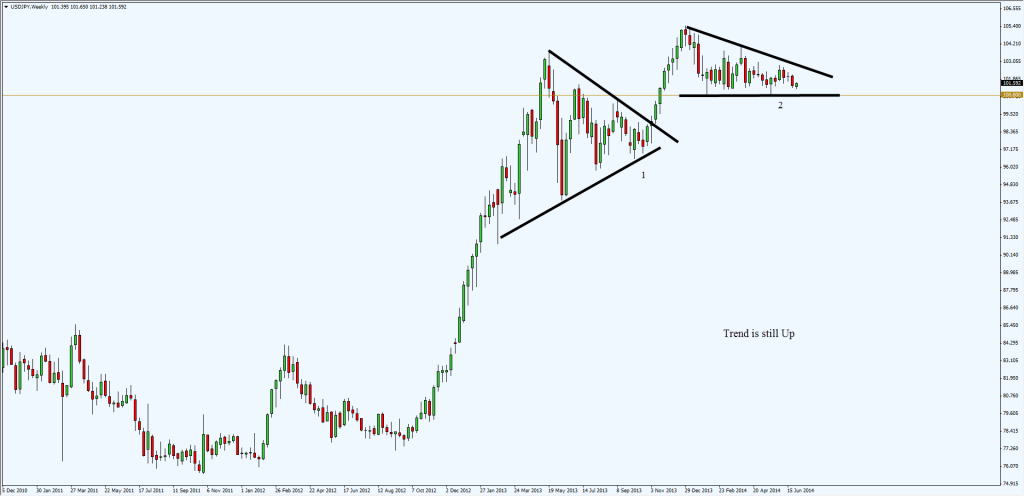 Weekly chart shows USDJPY has been in a steady uptrend since Oct 2012.
Notice the 1st triangle pattern that took 25 weeks to form before it finally broke out.
Now, we have another potential triangle pattern which has been consolidating for about 27 weeks now.
If the historical pattern holds true, we should see another breakout in the coming weeks.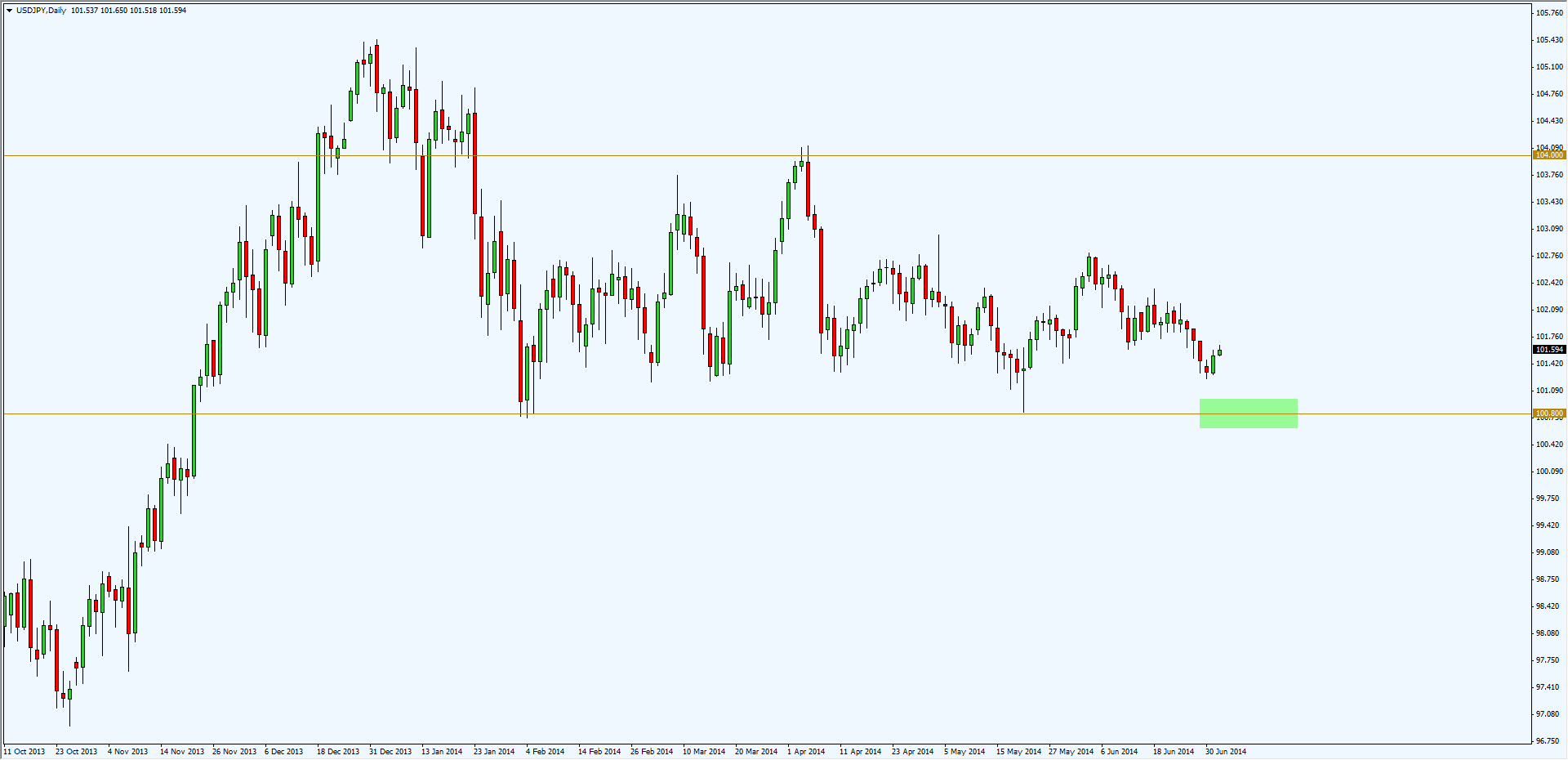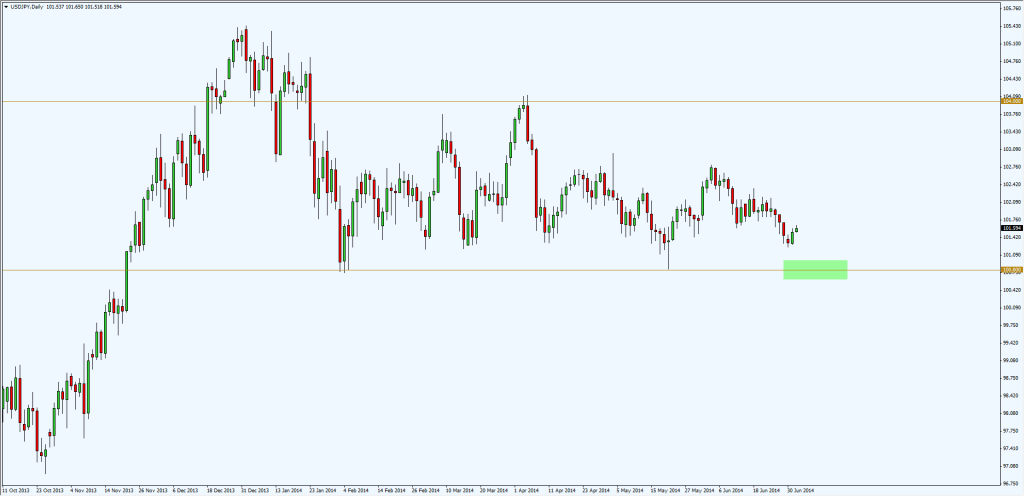 Daily chart here shows USDJPY consolidating between 101 & 104.
Looking to long at 101
Stop loss 70 pips
1st target at 102.60
Cheers!