The JPY is still very weak and I'm still looking to sell it. And the strongest pair at the moment would be SGD (Singapore Dollar).
Thus my bias to long SGDJPY.
Weekly JPY Chart: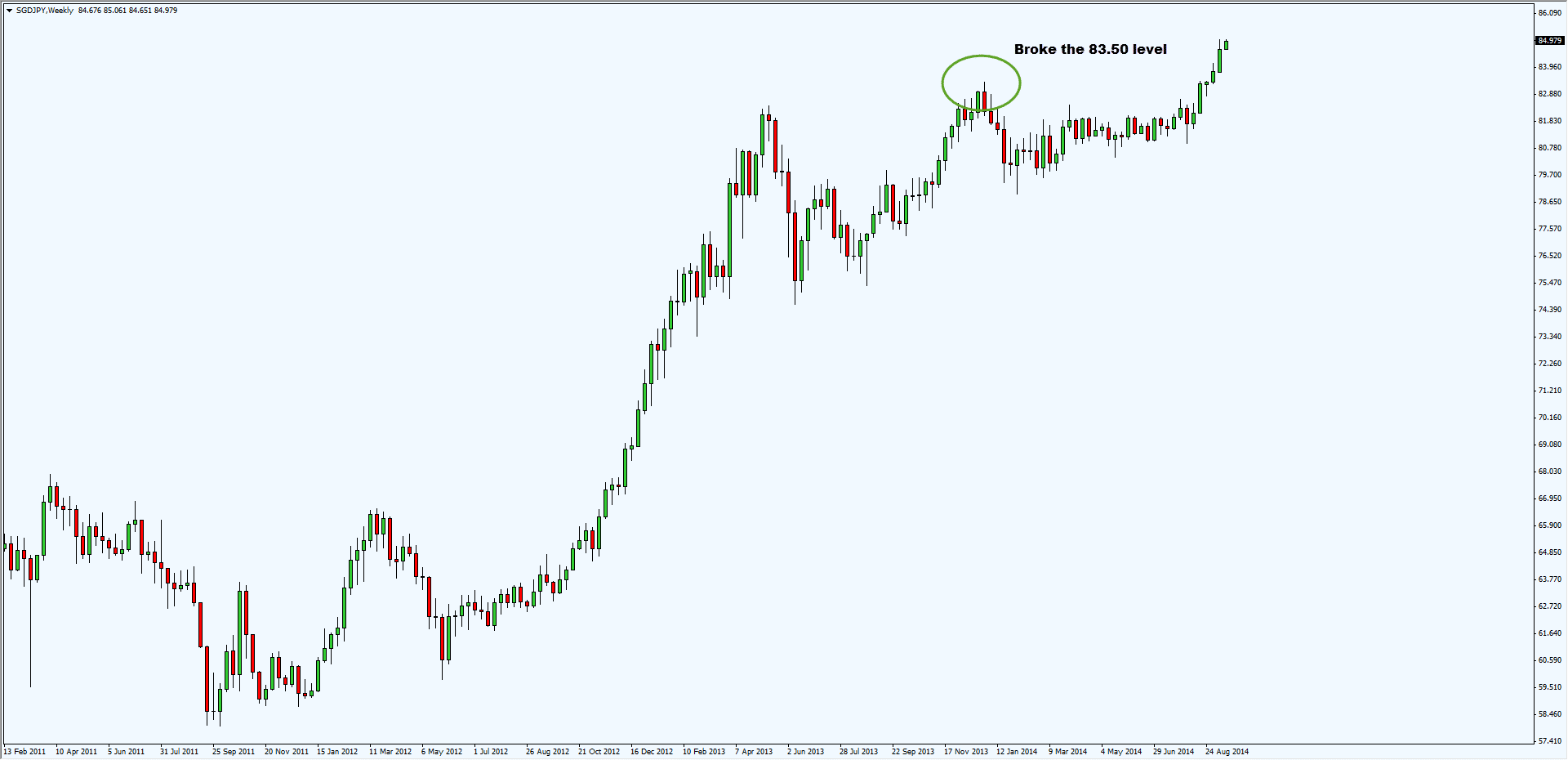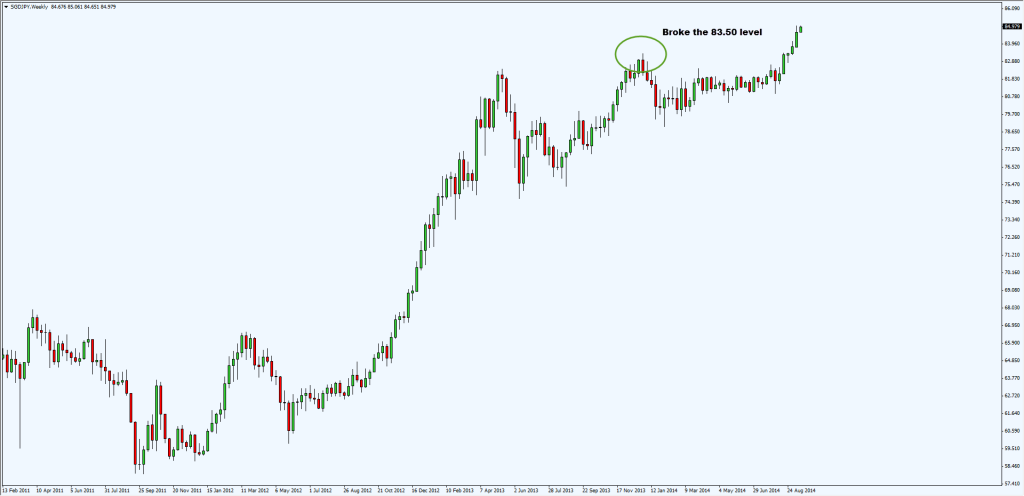 On Weekly price is trending nicely with no resistance in sight.
Daily JPY Chart: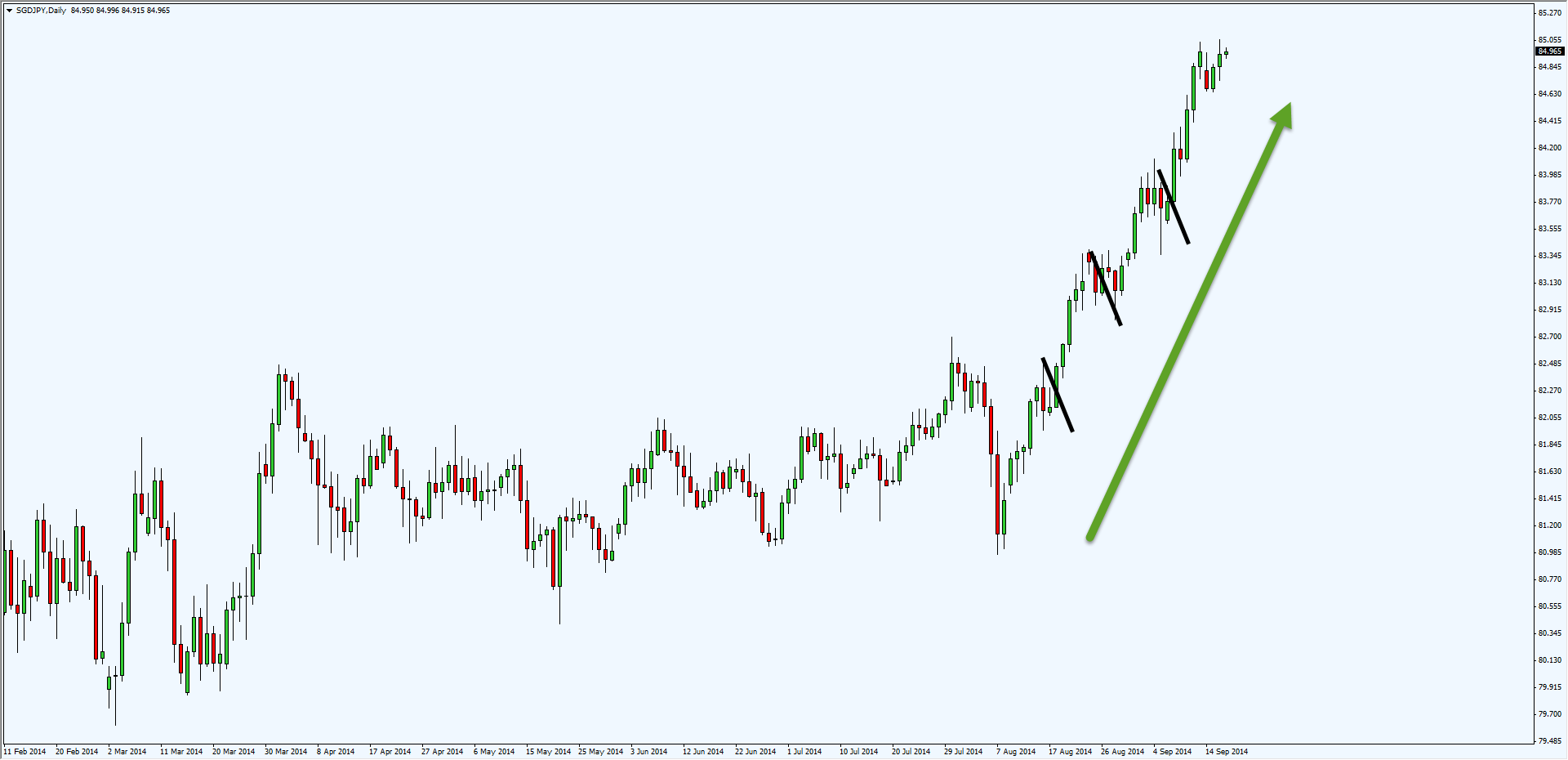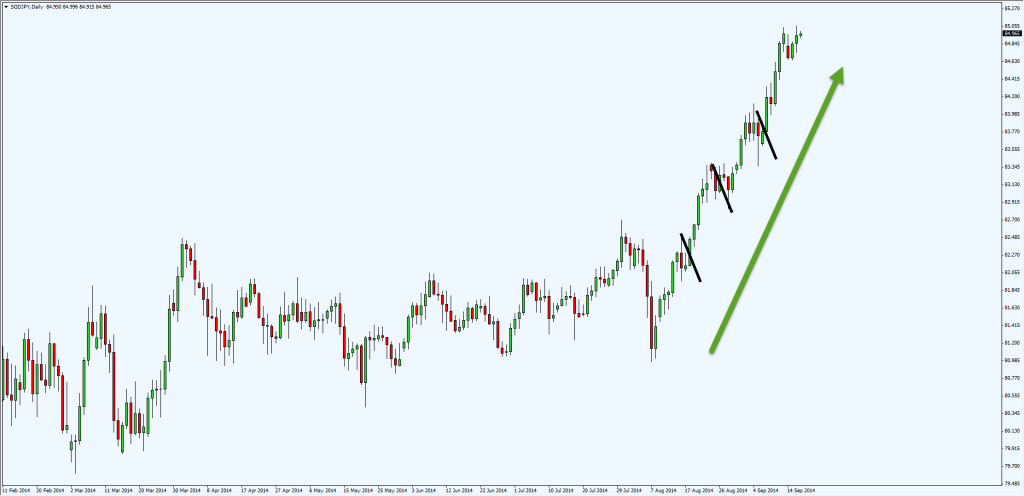 On Daily Price has a tendency to retrace 50-70 pips each time before rallying further.
With my bias to the upside, all we need now is an entry to get long this pair. And that we can find on the 4-hour chart below.
4 hour JPY Chart: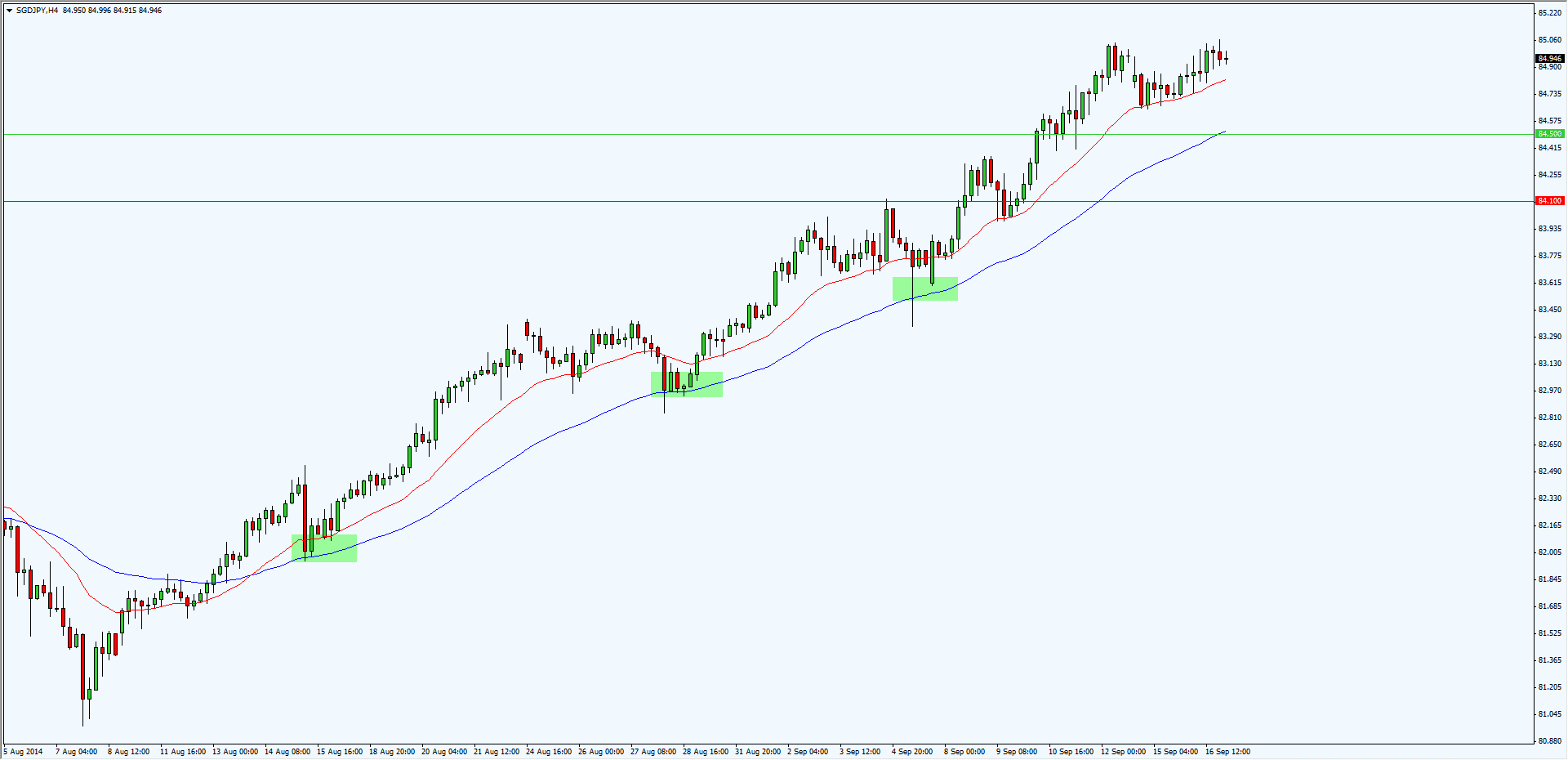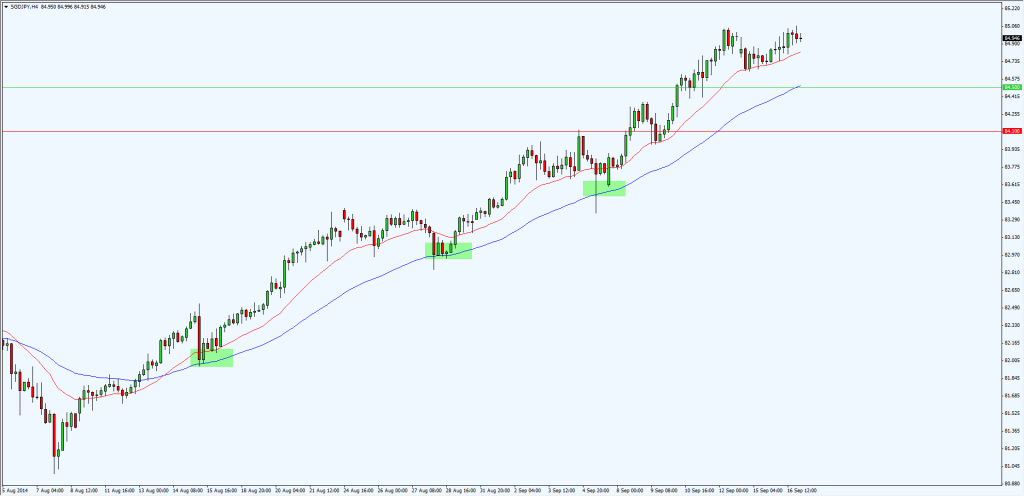 On 4 hours we see price respecting the zone between 20 & 50 EMA. Using this historical price pattern you can look to get long should the price retrace again.
Or consider trading breakout with a buy stop above the recent high.
Good Trading!