After a drop of 1400 pips in 6 months, analyst are calling out that EURUSD is oversold.
It's not uncommon to see traders trying to catch the bottom of this pair by going long.
But we as trend traders simply trade what we see, not what we think.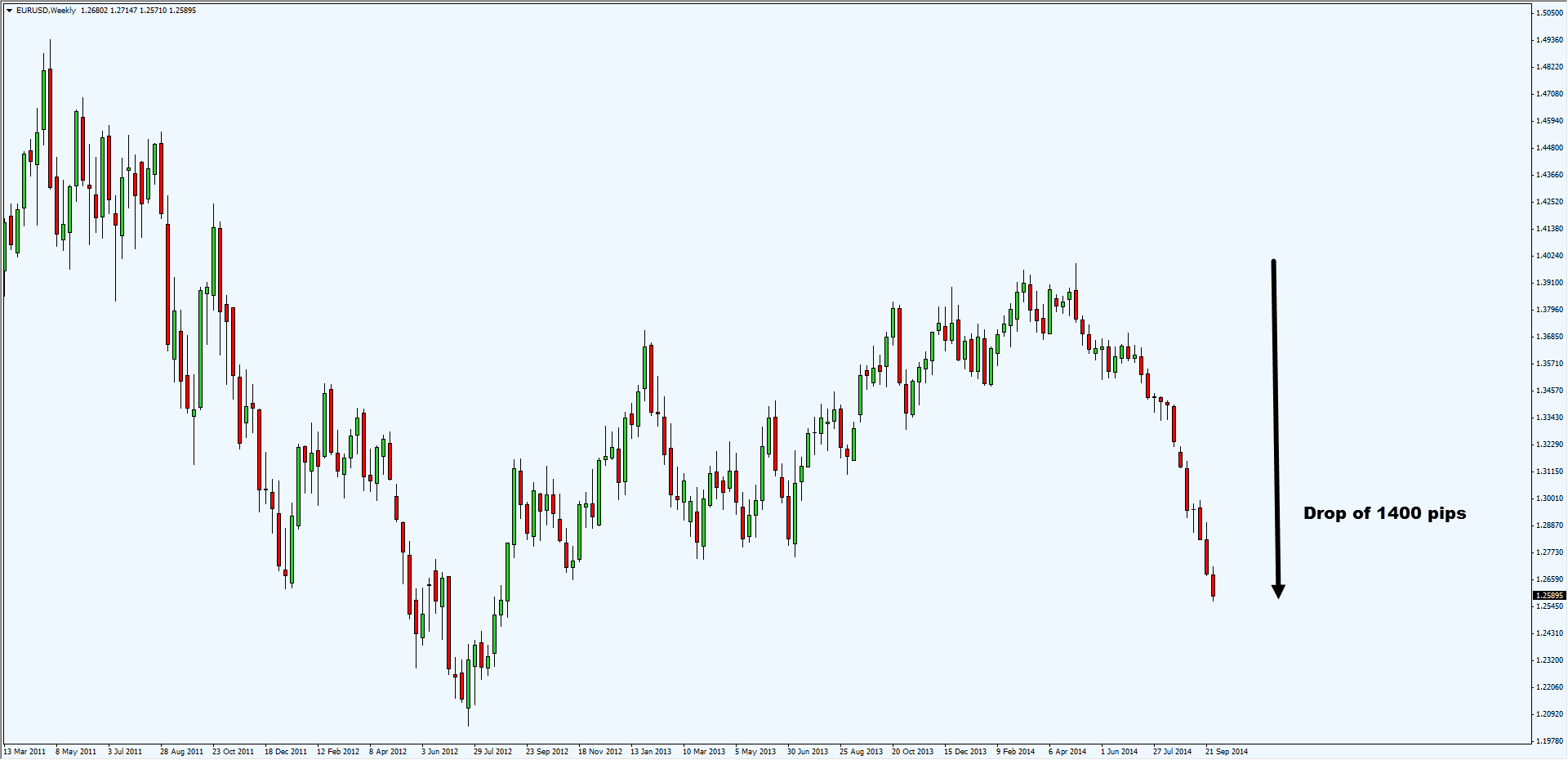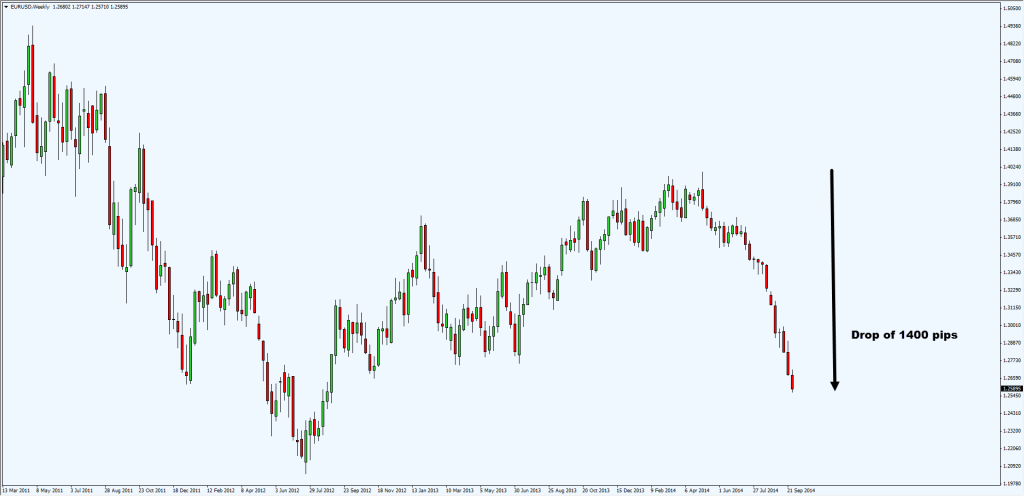 On Weekly we see EURUSD has dropped 1400 pips in a mere 6 months.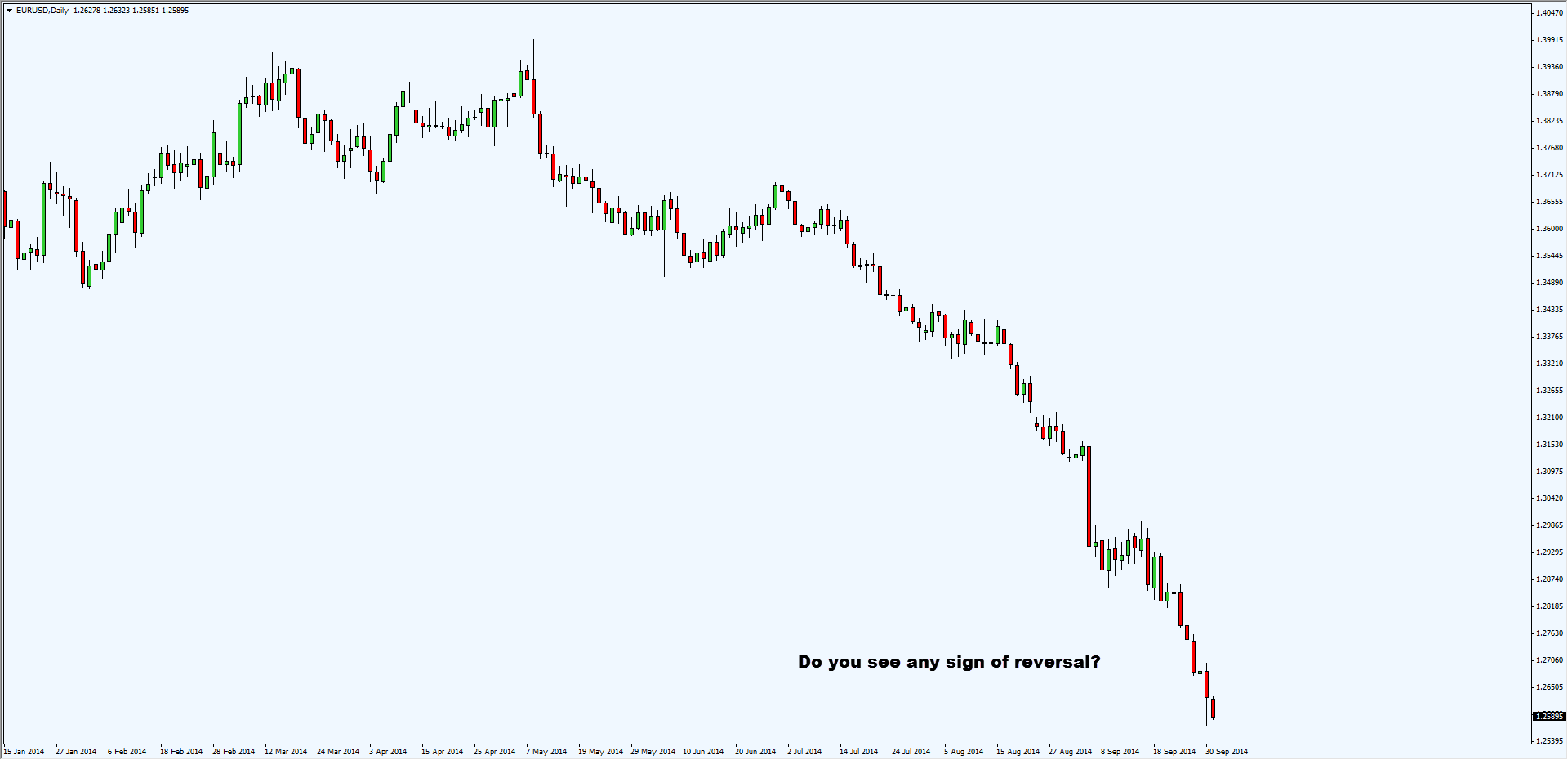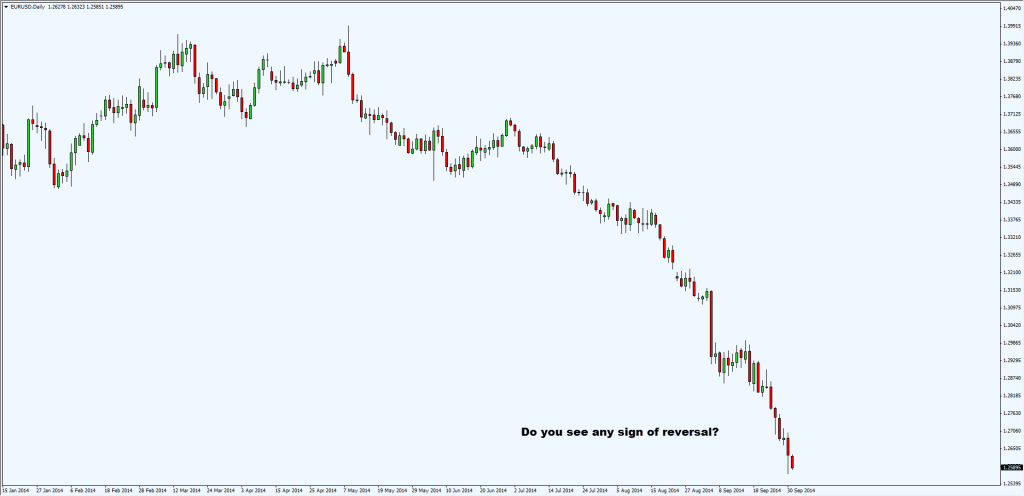 On Daily price is continually making lower highs and lows.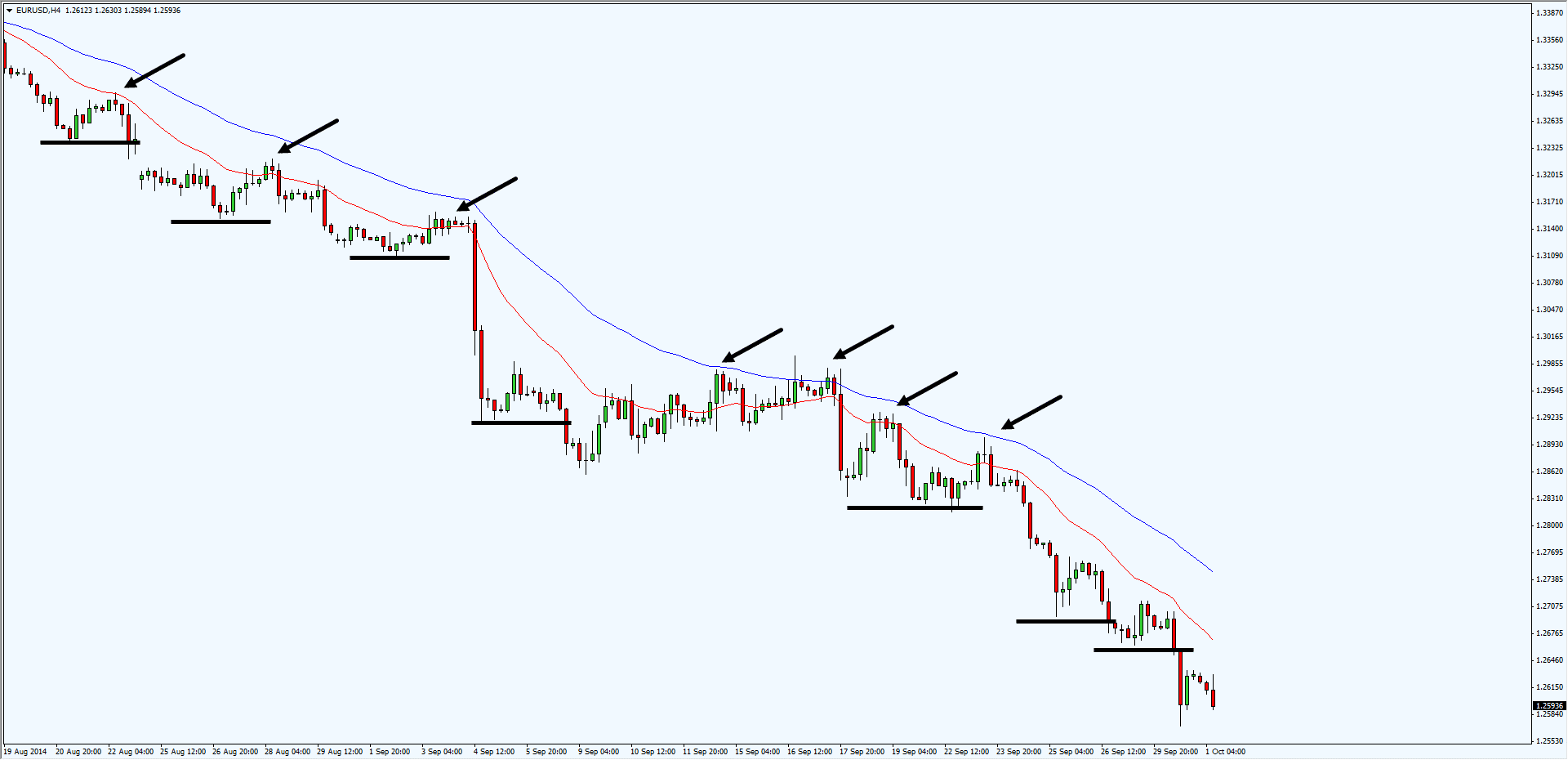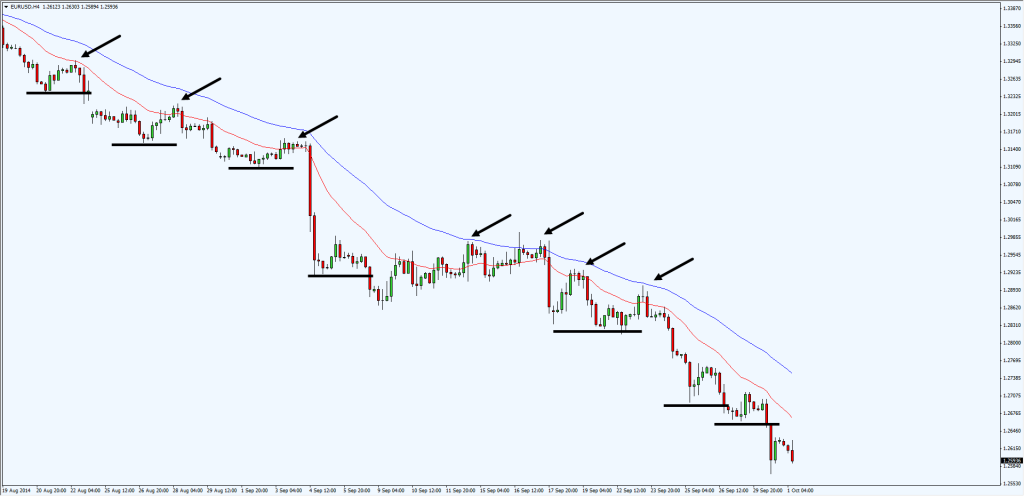 On 4 hour you can look to sell when price retraces back to the EMAs or short the breakout to the downside.
Lastly, I'm not concerned if EURUSD is oversold or not. I simply ride the trend till it ends.


Trade Safe!