How did I become a happy trader? I was fat.
Books hated me for drooling saliva on them.
I almost got retained in secondary three as I only pass 2 out of 7 subjects. Chicks avoided me like the plague because I took up too much space everywhere I go.
Obviously, I was in a position you wouldn't want to be in. But I changed all that.
My boobs became chest. I graduated with 1st Class Honors. I became an independent trader.
You're wondering:
What if I could change all that?
What if I could change anything that I'm unhappy about?
Now…
…I'm going to share with you my story on how I did it. These are powerful lessons that you can apply for yourself.
You'd want to read every word of it.
My fat days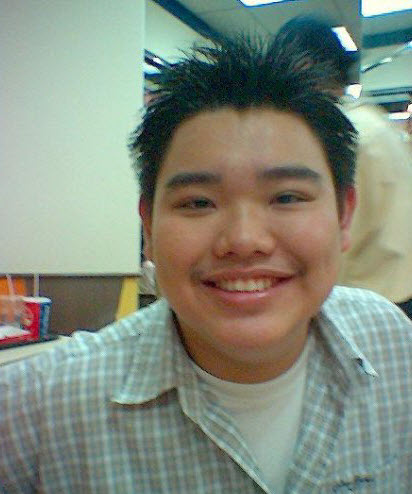 The fat me
It's tough being fat.
I find buying clothes a chore because nothing seems to fit. My shirts are XXL and my pants require size 42. Those are sizes you don't get readily elsewhere, so my only shopping area is in Penisula Plaza, where they sell really big clothes.
Clothes are one thing, my self-confidence is another.
I was sensitive to the people and the words around me. Every time I'm in public, I can't help but wonder if others are looking at me, whether they find me smelly or dirty.
Can you imagine having such thoughts everywhere you go?
It becomes draining and impossible to truly enjoy yourself when you're constantly trying to fit in.
No surprise why most fat people prefer to stay home and lock themselves up, rather than stressing themselves outside.
But something big happened one fateful day…
How I lost 30kg and became a happy Trader:
It's just another normal day. The sun is up, birds are chirping and the world is moving.
I and my friends were loitering outside, and chance upon a gym. Wow, a gym! I've never entered one in all my 16 years of existence.
I was hesitant at first, being out of shape and uncertain of what to expect. But I figured I've nothing to lose and took the first step in. I did some basic exercises and felt pretty good.
The next day my entire body ache just from those few basic exercises. My 'hidden' muscles were causing so much discomfort. But deep inside, I felt good.
Why?
Because for the first time in my life, I'm doing something towards a healthier me. Yes, it hurts like sh*t but I had this crazy thought, what if I persevere for the next 3 months? How different would I look?
I watched my diet very closely. I reduced my carbohydrates, oil, and sugar.
A typical meal would be steam fish, half bowl of rice, and plain water.
3 months became 6 months. 6 months became a year. Right now it's more than 10 years and I've never looked back.
I went from a whopping 108kg to my current 78kg.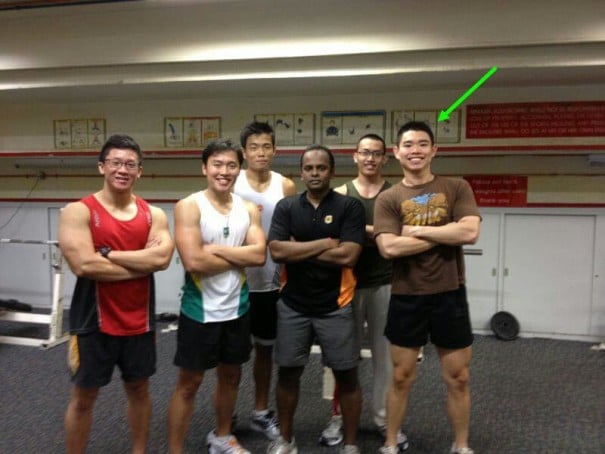 It is better to take action and fail than do nothing and remain stagnant. Remember, there is no such thing as failure, only feedback.
My lesson learned:
If you want things to change, take action.

There is no such thing as failure, only feedback.
What it means to be a soldier
At 19, the unexpected occurred. I was enlisted into the 1st Commando battalion.
It was possibly the best thing that happened to me at 19 years old.
From being mediocre all my life to being placed in an elite fighting unit, I was in for a culture shock.
Some of the crazy things I did:
1. Jumped out of a plane.
2. Marched 72km.
3. Lived in a jungle for 8 days.
4. Held my sh*t for 5 days.
In these 2 years, there were countless encounters where I felt like quitting.
But I held on…
Why?
Because of the people around me.
The same people whom I spent two years with.
The same people whom I would die for in a battle.
The same people whom I call brothers.
My lesson learned:
Your character will be shaped by the people around you.

There is no such thing as impossible, only not done yet.
How to be a better student
After my weight loss saga, I felt there was still something amiss. It was my poor academic results.
I barely scrapped through O levels and had mediocre results for my diploma. All my life I sucked at studies, and it was a fact.
At this point, I was 21 and just completed my national service in 1st Commando Battalion. I was about to enroll at the University of London to further my studies.
However, this time is different. I was hungry and I'm going to use everything in my power to attain my 1st Class Honors.  It's funny to say, but I had to teach myself how to study.
I utilized Google, Youtube, textbooks and basically anything I could get my hands on.
I had to understand myself, learn which hours of the day I work best, and what are my strength & weakness.
It's interesting to find out your strength and weakness, after being in existence for 21 years.
I attained the following results:
Year 1
Maths 1 – 63
Stats 1 – 70
Intro to econs – 53
POA – 68
PBF – 56
Year 2
Corporate Finance – 63
Macroeconomics – 62
Elements of social and applied psychology – 81
Management science methods – 74
Year 3
Investment management – 80
Valuation securities & analysis – 88
Financial intermediation – 71
Intro to information systems – 53
Below is the day when my results came out:
Throughout my course of study, I learned 2 powerful questions that pushed me forward.
#1 What went wrong?
#2 What can I improve on?
In year 1, my results did not meet my expectations. Instead of blaming the lecturers or the exams itself, I asked myself what went wrong?
Notice how I accepted 100% responsibility?
In year 2, my results did better and met my expectations. However, I wasn't satisfied as I knew I could do better. I asked myself, what can I improve on?
This question constantly keeps me on my toes because I never want to be complacent. I want to give my best and constantly improve myself.
In year 3, my results blew me away.
And it gets better:
I came in 2nd in my cohort and had the honor to give a valedictory speech.
Now you're wondering:
How do you apply these 2 questions to yourself?
This is how…
The first question is useful when you encounter setbacks in life. You want to understand what you did wrong, to receive feedback, so you do not repeat the same mistakes again.
The second question is useful when you did well, and want to find ways to improve on it. It could be a faster or more productive way of accomplishing something.
My lesson learned:
Always gather feedback and find ways to improve.
How I got into proprietary trading
During my university days, I had been trading on my own for 3 years with break-even results.
Thus immediately after graduation, I knew my career path. Proprietary trading.
But things weren't smooth sailing to start with. Jobs in proprietary trading firms do not have many openings and are strongly in demand.
For half a year, I asked myself how do I get a job in proprietary trading?
I've personally knocked on doors of different firms, encountered countless rejections, and after 6 months was offered a job by 2 different firms.
Firm A was an institution that has a fixed pay, shorter working hours, and good career progression. The role was an execution trader.
Firm B was a proprietary trading firm that has no fixed pay, longer working hours, and had high risk. The role was a proprietary trader.
Which job would you take?
Needless to say, I went with the proprietary trading firm.
You must be wondering:
Rayner, are you nuts?
The reason is simple. I knew what I wanted and I'm prepared to go all out for it. The consequences can be dire, opportunity costs can be huge, and the only thing I had was faith.
My lesson learned:
If you want something bad enough, you'll go all out for it.
How my trading turned around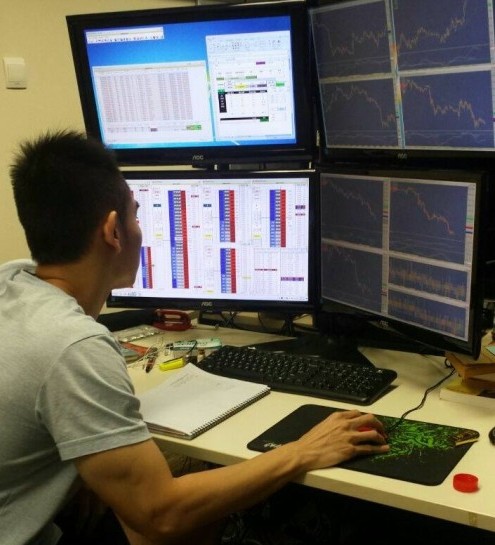 Trading was not a smooth ride for me. I've lost 50% of my trading capital along the way.
Then I asked myself the same 2 questions:
#1 What went wrong?
#2 How can I improve on it?
What went wrong?
1. Hopping from one trading system to the next.
2. No trading plan.
3. No proper risk management.
This led me a concrete trading plan along with proper risk management. I cannot allow myself to hop onto another trading system till I had a record of 100 trades.
If after 100 trades, I had negative expectancy, then I'm allowed to tweak or find another trading system altogether.
Slowly my trading became consistent, and I understood what it takes to be consistently profitable.
How can I improve on it?
1. Reduce volatility in my equity curve.
2. Reflect and improve
Although I am profitable, I didn't like the volatility of my equity curve. So I reduced my risk further, bringing volatility down to a comfortable level.
I am always reflecting on my trades, finding ways to improve on it. I usually ask myself:
How could I have better managed the trade?
How could I have better exited the trade?
Did I follow my trading plan?
My lesson learned:
Trading requires patience, discipline and sh*tload of hard work!
My lessons from trading and life
Trading has spilled over into my life.
The person I am today is shaped by the lessons I've learned in trading.
These are some of the lessons:
The market is always right
You can be wrong more than half the time and still be consistently profitable. In life, there's no point in trying to win every argument. You can win the battle but lose the war.
Always risk a fraction of your trading capital
If you want to continue trading for the next 30 years, never risk everything on one trade. In life, never risk your entire net worth in a probabilistic scenario. You could be right many times, but eventually, you will lose it all.
You take 100% responsibility
To be successful in trading, you have the accept 100% responsibility. You don't blame the markets, your pet hamster, or anything else. In life, how successful you want to be is your own responsibility. You don't blame your family, friends, or the environment.
My lesson learnt:
I don't know everything.

Take calculated risk.

Take 100% responsibility.
Frequently asked questions
#1: Hey Rayner, do you think I should trade to pay off my debts earlier or stick to my full-time day job?
My recommendation is that you want to be trading without the burden of debt. Because with debt, you'll tend to make poorer or sub-optimal decisions.
It's better to get a full-time job to pay off your debt, and once you're debt-free then go into trading.
#2: Is it possible to make a full-time income from prop trading?
Yes, but do note that the attrition rate or failure rate is about 90% or more.
#3: When you start scaling up your trading account, how much do you add in each time?
As a general guideline, I would say you can add maybe 10% to 20% of your annual income in each time.
For example, if you earn $50,000 a year, you can consider adding $5,000 to $10,000 into your account each year.
Conclusion
I don't have the answers to everything.
I will definitely encounter more setbacks in life. But I hope some of these lessons are useful for you, allowing you to forge ahead in life/trading.
If there's anything, feel free to let me know. I'll be glad to help.
So, what is your story?