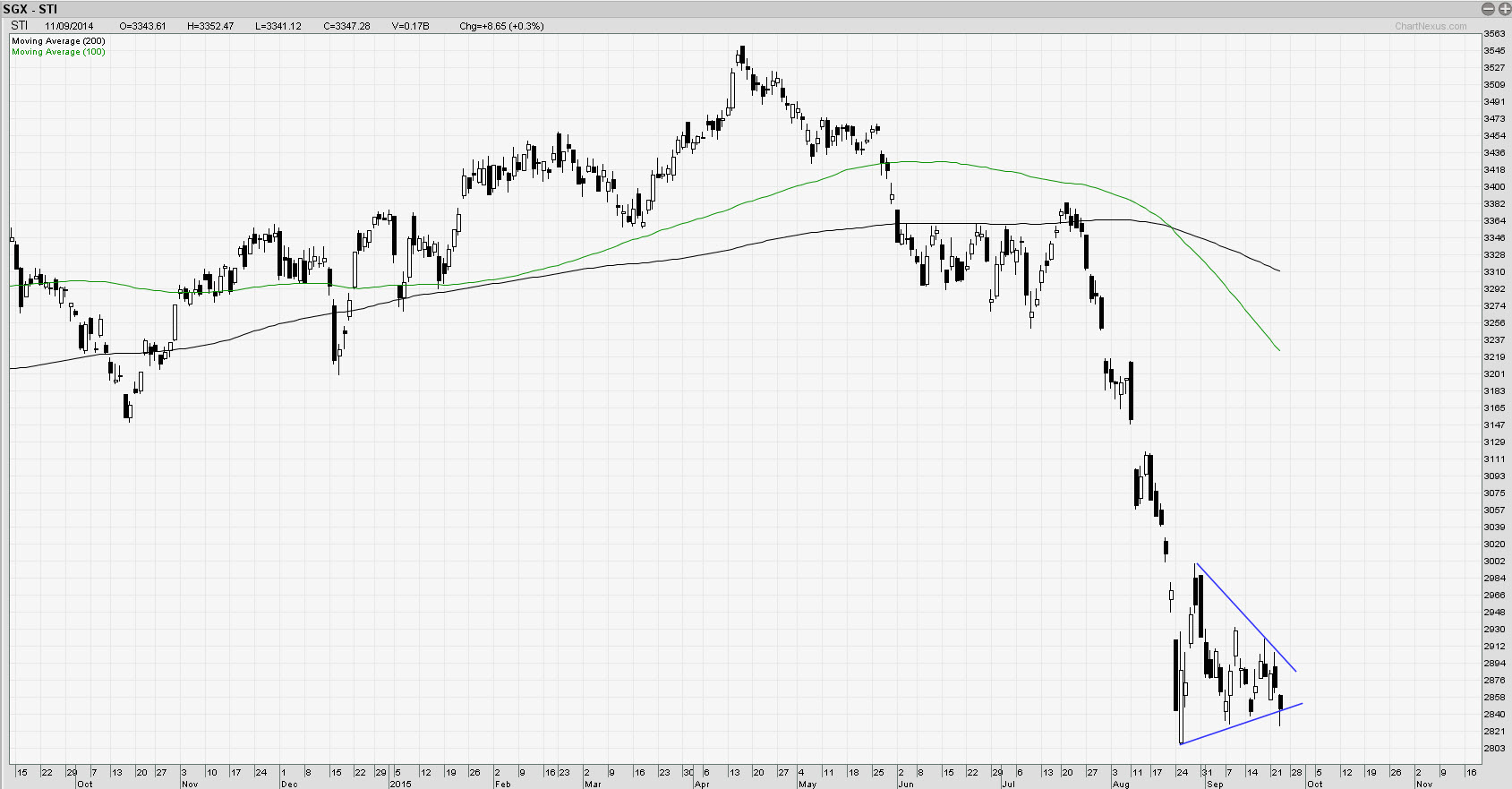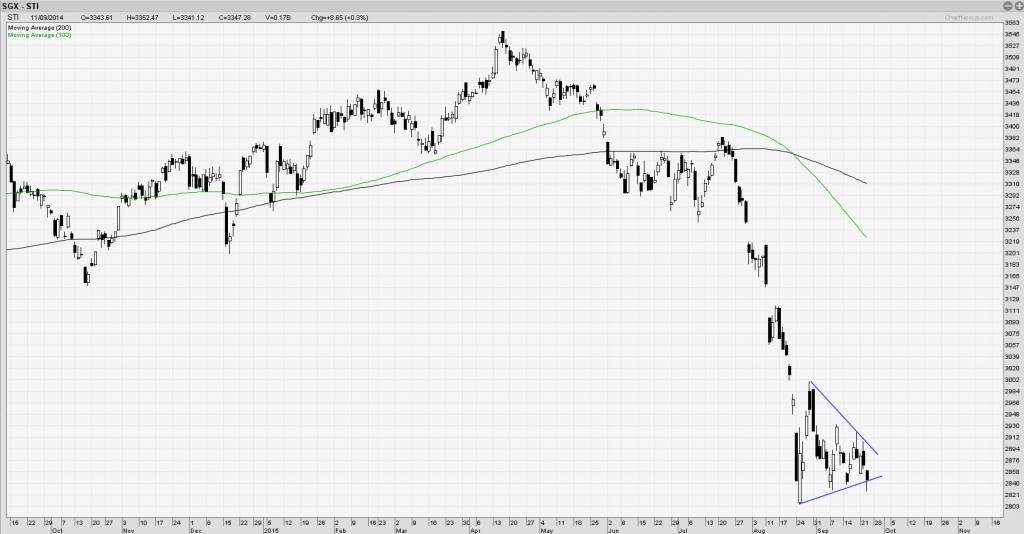 5 Facts about STI:
1. Price is below 20, 50, 100 & 200 day ma signaling bears are in control over the short, medium and long term.
2. Price closed lower 7 times over the last 10 weeks, signalling the path of least resistance is towards the downside.
3. Price is forming a triangle pattern after a steep declined, which is usually a sign of further downside.
4. The swing low is at 2808, where bulls would place their stoploss, and bears would attempt to short the breakout.
5. There's a volatility contraction over the past 4 weeks, and this usually leads to volatility expansion.
Trading Plan
I'm looking to short the breakout if STI trades below the swing low. My stoploss is 2 ATR from my entry.
Or…
You can look to short stocks weak stocks like Noble, Ezra, Genting, Indofood Argi.
Don't forget, always have a stoploss in place.
Kindly do your own due diligence before risking your hard earned money.
As always, comments are welcomed and encouraged. Cheers!
Do you want to learn a new trading strategy that allows you to profit in bull and bear markets? 
In my FREE trading course (valued at $48), I will teach you this powerful trading strategy step by step, along with charts and examples.
You can download it here for FREE.