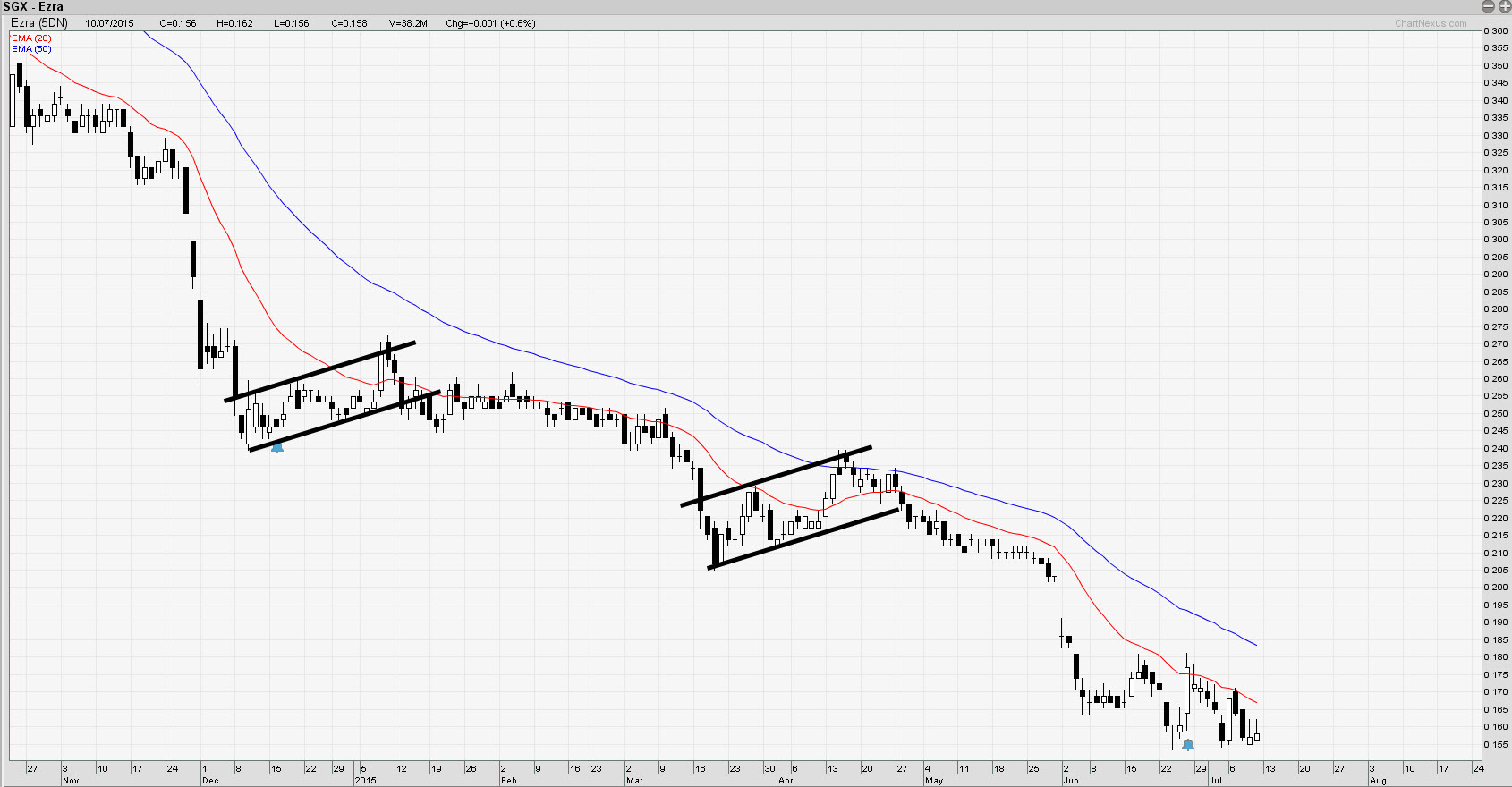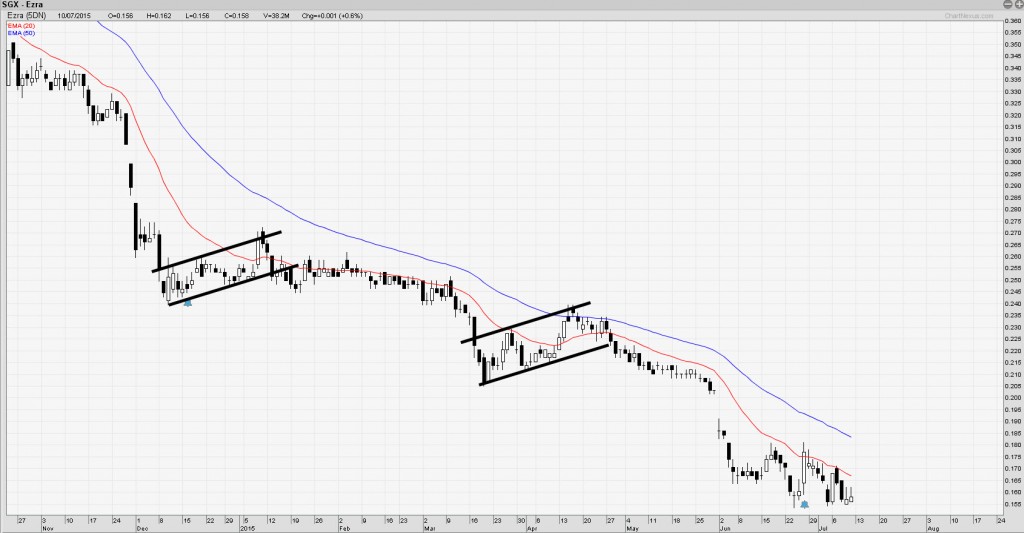 An update on Ezra I mentioned previously.
6 Facts About Ezra
1) Price is currently below 200 and 100 EMA, which indicates the medium to longer term trend is towards the downside.
2) The 20 & 50 EMA is currently acting as dynamic resistance.
3) The 2 previous bearish flag patterns were successful.
4) A potential flag pattern is in the making.
5) A runaway gap since 29th May is not filled.
6) Nearest resistance is at 18 cents area which has been tested once.
Trading Plan
1. You can look to sell the resistance at 18 cents with stop loss of 2 ATR.
2. You can look to trade the break down, anticipating another bearish flag pattern, with stop loss of 2 ATR.
This is not trading advice. Kindly do your due diligence before risking your hard earned money.
As always, comments are welcomed and encouraged. Cheers!
Do you know the 5 Secrets of trend following that makes it profitable over the last 200 years? In my FREE trading course (valued at $48), I reveal to you what are the 5 secrets, and how it can improve your trading immediately.
You can download it here for FREE.