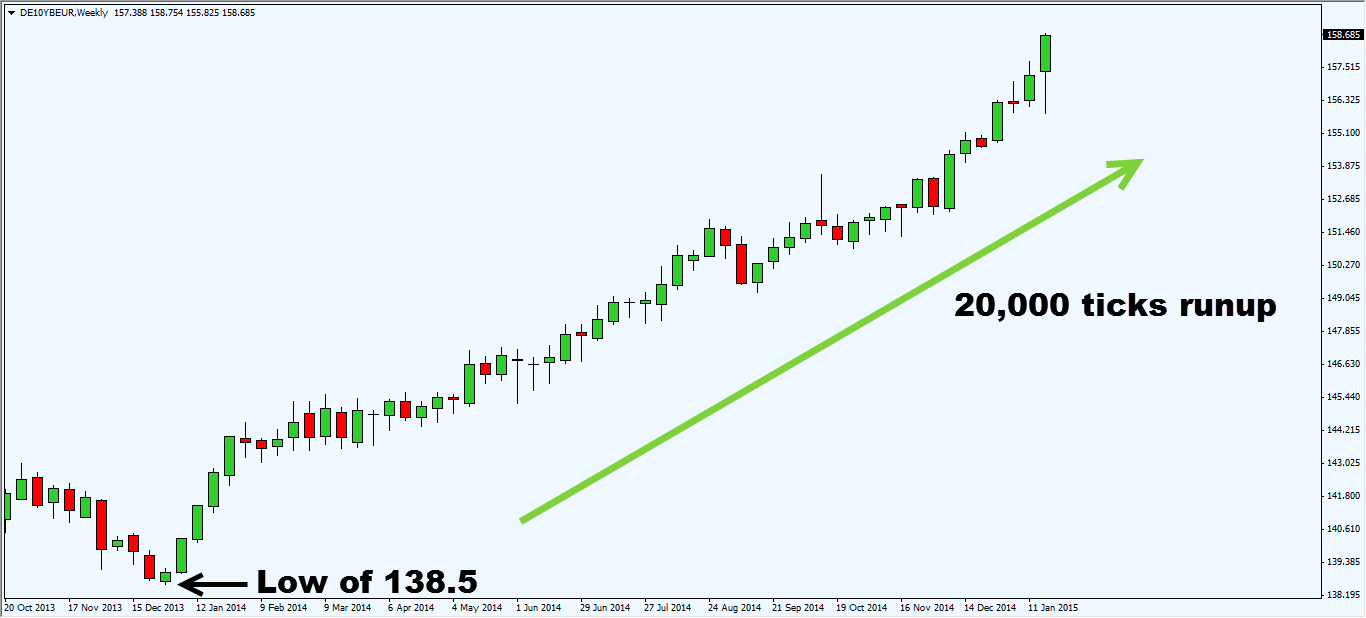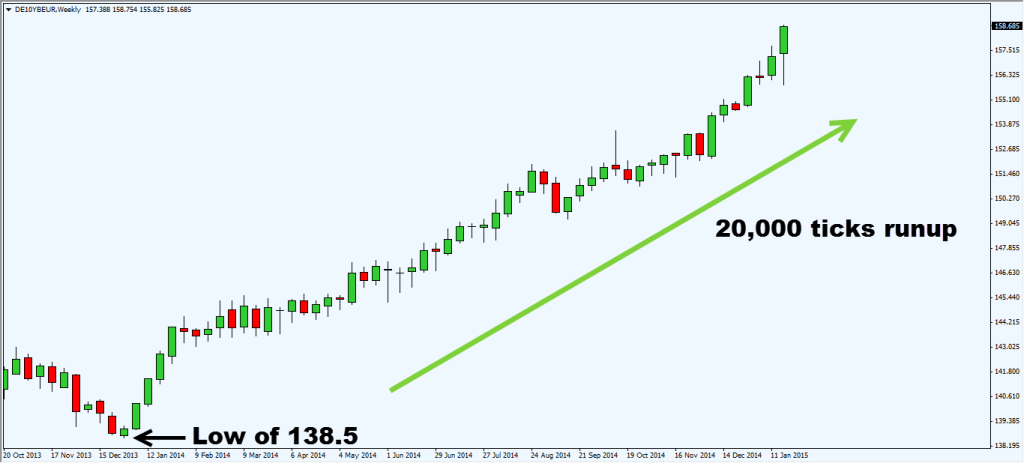 20,000 ticks move over the last 13 months
The German 10 Year Bond otherwise known as the 'Bund' is a market that is not spoken of much.
It traded at a low of 138.5 in Dec 2013 and today it's doing around 158.6, more than 20,000 ticks in the futures market.
In terms of relative strength, the 'Bund' is one of the strongest in the bond market.
Thus I am looking to long this particular market in anticipation of further upside. (I'm already long and looking to scale in further)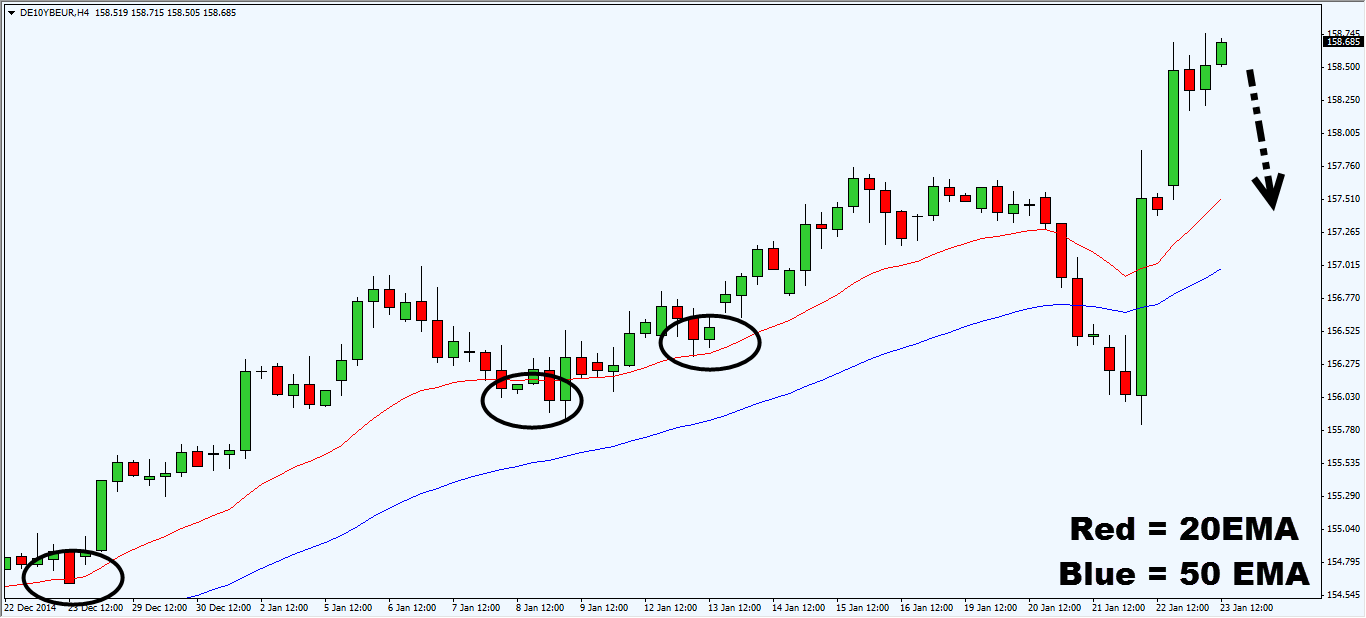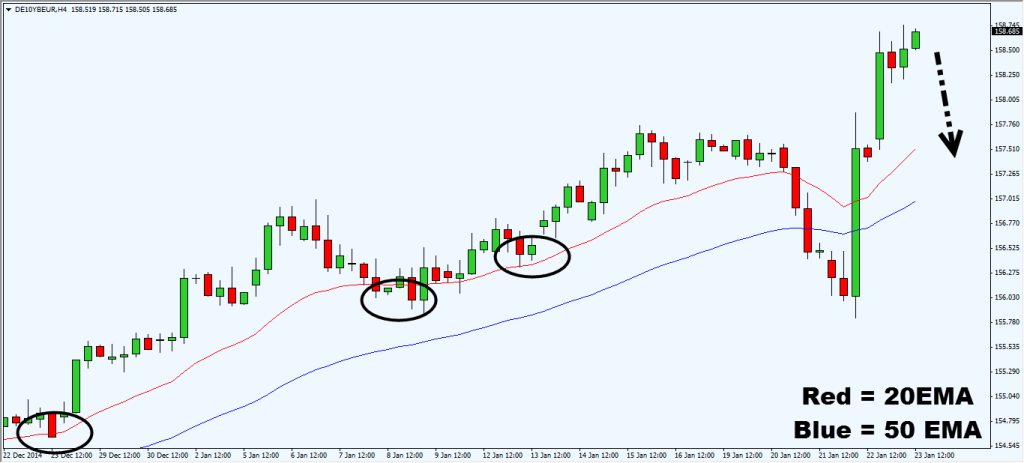 Price rejecting the 20 EMA on the 4 hour chart
Trade Plan
You might be thinking that price is too high and it is unsafe to go long at such high levels.
But remember what's high can go higher. The only thing that is unsafe is not having stops in place!
Thus I will look to long if price retrace back towards the zone between the 20 & 50 EMA, with stops of 2ATR.
 So, will you look to long the Bund?