Check this out…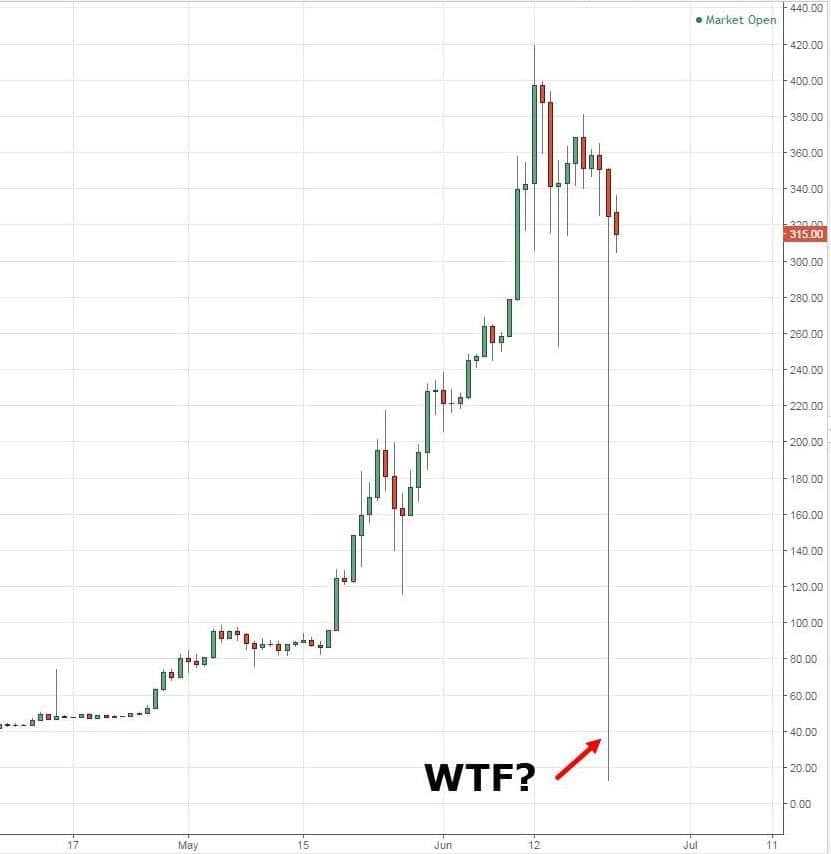 Is this the craziest chart you saw in 2017?
You're probably wondering:
"What market is this?"
It's a cryptocurrency called Ethereum and it had a flash crash of more than $300 within a day.
And according to media, some trader supposedly had a buy limit order at 10 cents and made over a million dollars on the trade. Crazy stuff.
But before you go gaga over it, you must know there are many traders who lost their account while trading this market — and I don't want this to happen to you.
So in today's video, you'll learn:
The reason why Ethereum had such a crazy move and how to protect yourself from it
This currency pair is looking weak and here's a low-risk entry into the trade
The best levels to trade Bitcoin right now
A simple 3 step technique to find your EDGE in the markets (that even a 10-year-old can understand)
And much more…
Are you ready to take your trading to the next level?
Then click below and get started…
I hope you've enjoyed this week's analysis.
If you've got any questions, don't hesitate to let me know in the comments section below. Cheers!
Do you want to learn a new trading strategy that allows you to profit in bull and bear markets?
In the Ultimate Guide to Trend Following, I will teach you this powerful trading strategy step by step, along with charts and examples.
You can download it here for FREE.