The Gbpjpy chart: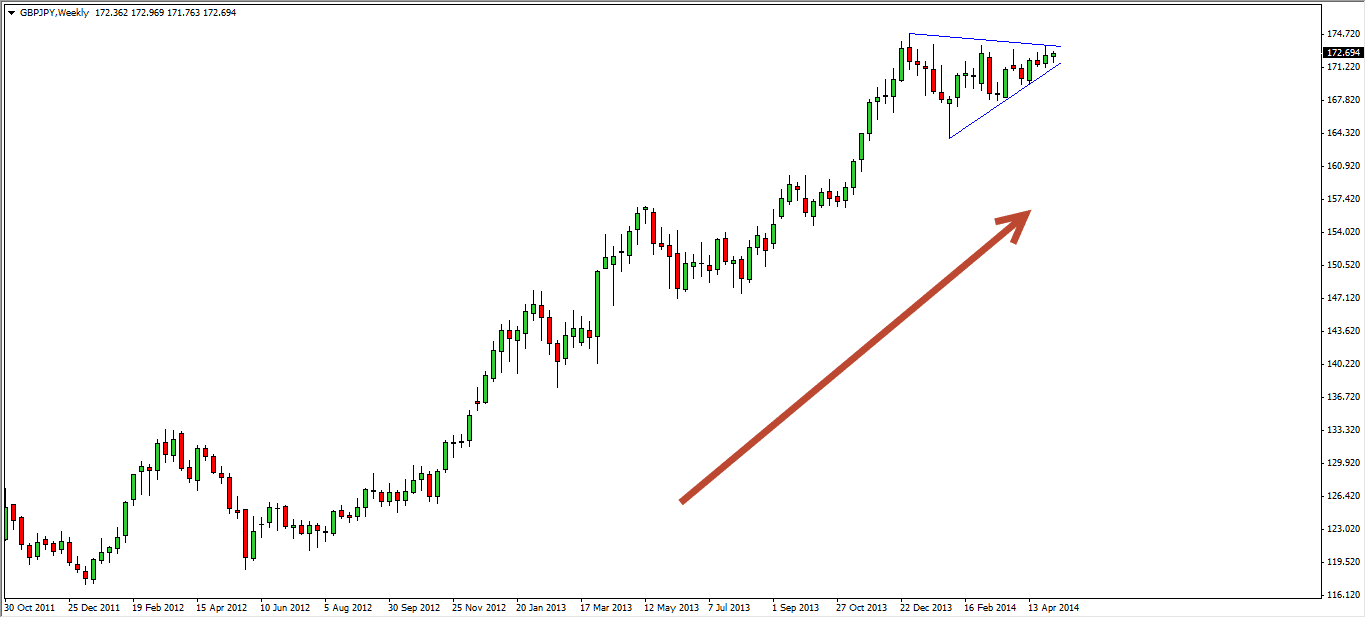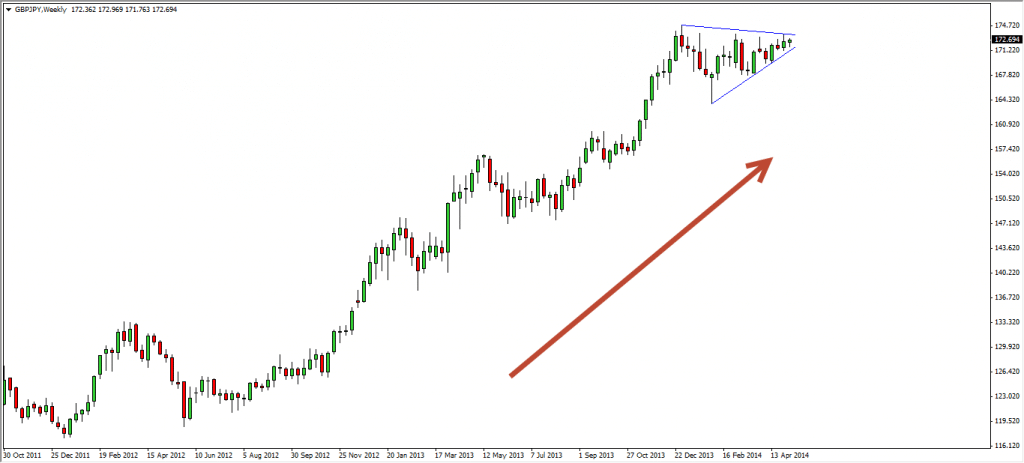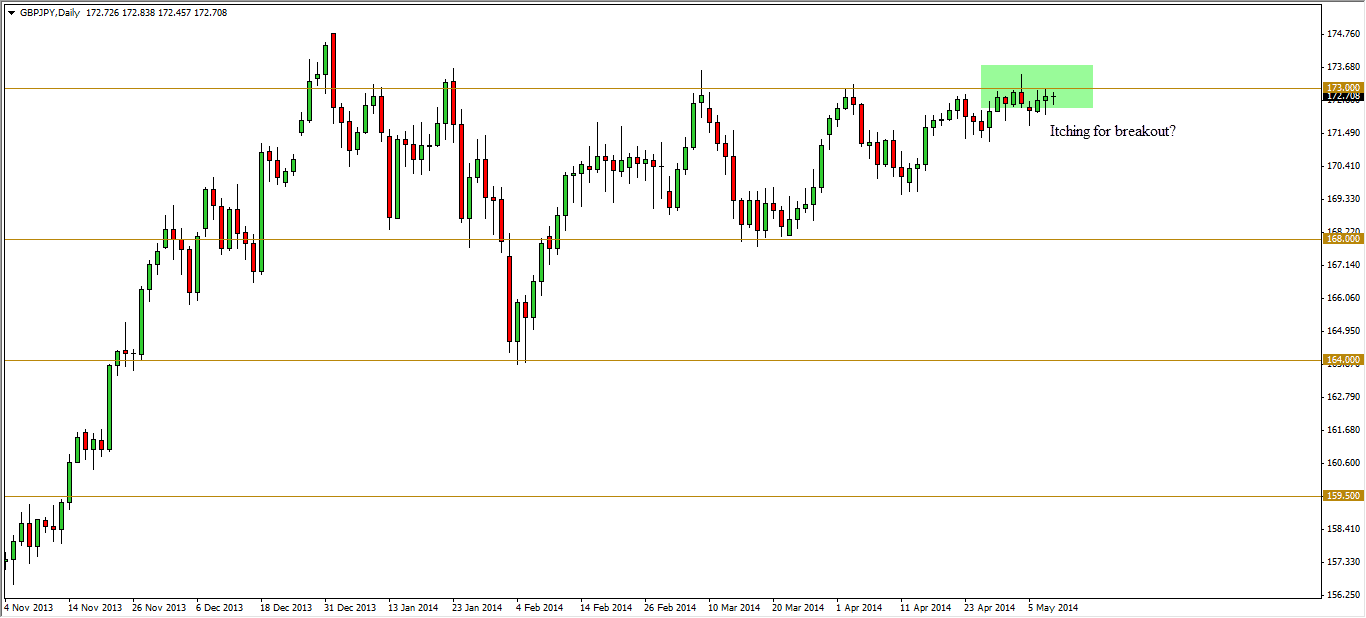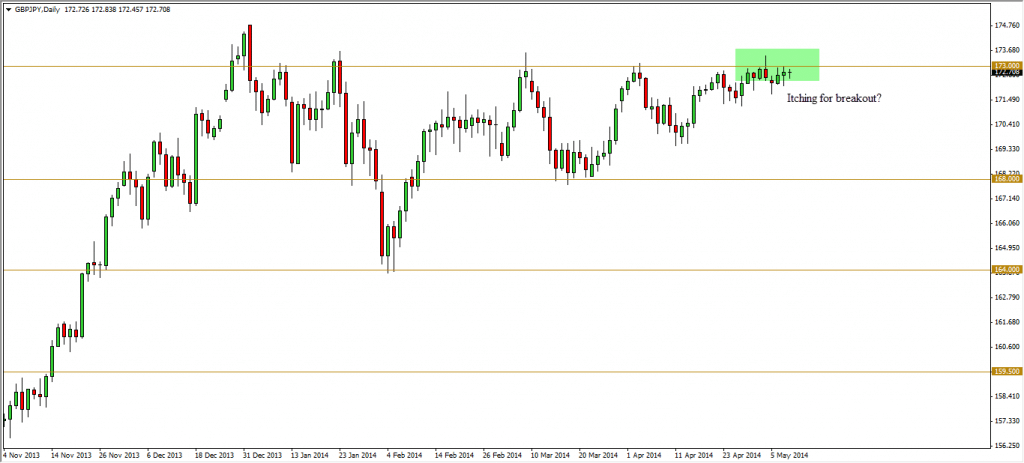 It has been in a steady uptrend.
Right now it's flirting at resistance level and itching to break higher.
Would drill down into the lower timeframe and look for long opportunities.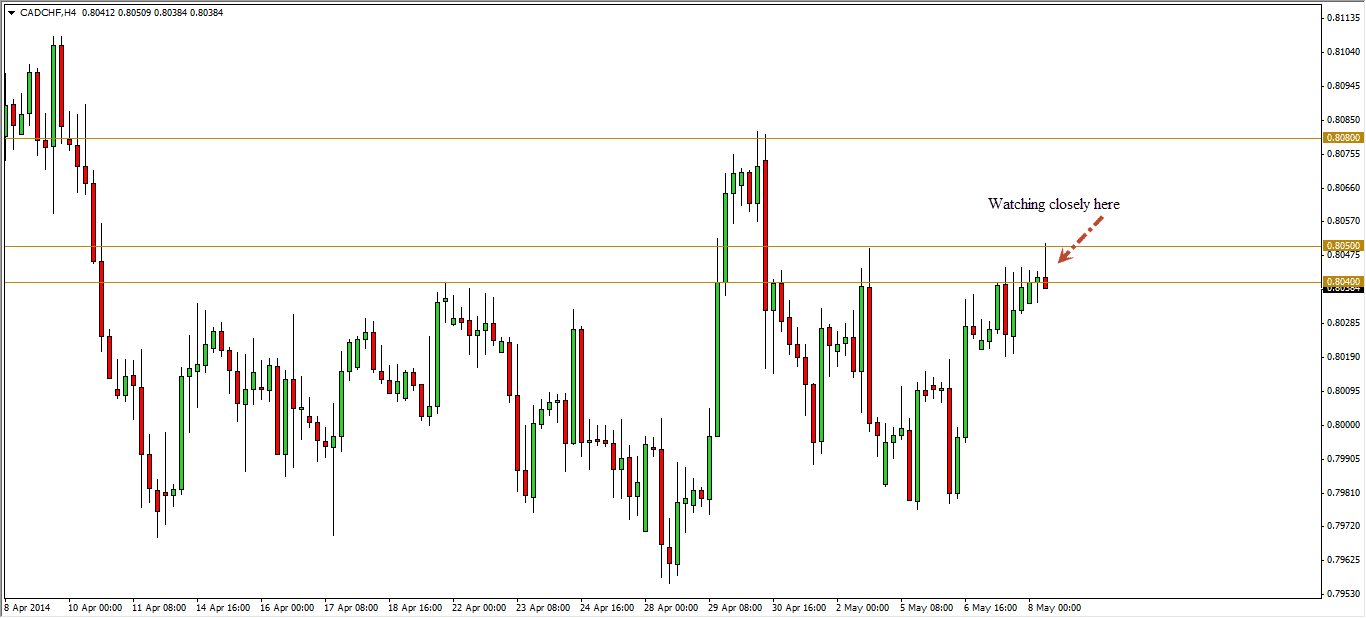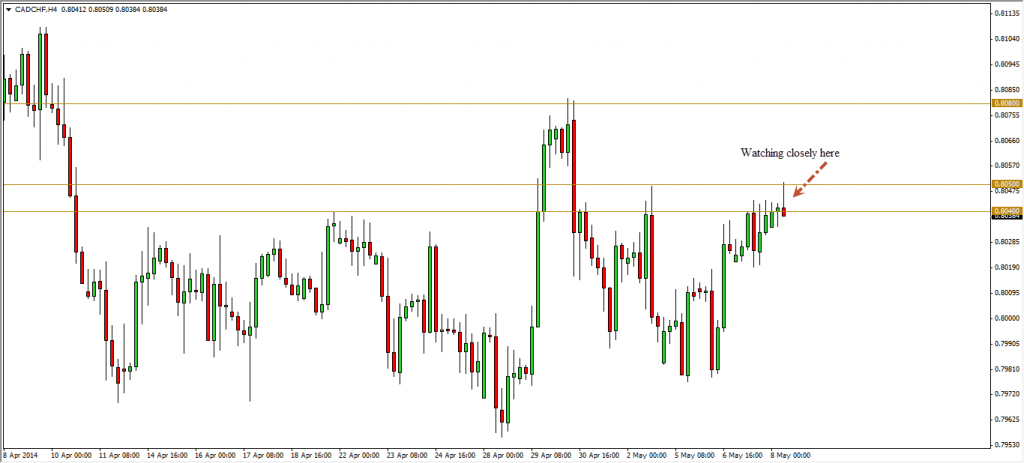 Cadchf is at a key area. Watching how the candle closes before taking a short here.