It's official.
This is the final video of 2016.
But here's a fun fact:
Do you know how many videos I've created this year?
Take a guess…
…
…
…
…
…
57.
And I spent an average of 60mins per video…
…which is about 57 hours of video production this year. Wow.
Anyway, let's move on…
In this final video, you will discover:
Why this commodity is "RIPE" for a breakout, and the exact entry I'm looking to get into this trade
Why traders who focus on results are losing consistently — and how you can avoid it
How to reduce your risk and increase your reward by letting the market "come to you"
Since this is the final video of the year, I've packed lots of wholesome goodness into it and it will run for about 20 minutes.
Grab a cup of coffee, protein shake, herbal tea, or whatever and enjoy!
Click the video below to watch:
Moving on…
These are the charts and key levels you want to pay attention this week:
Copper Daily: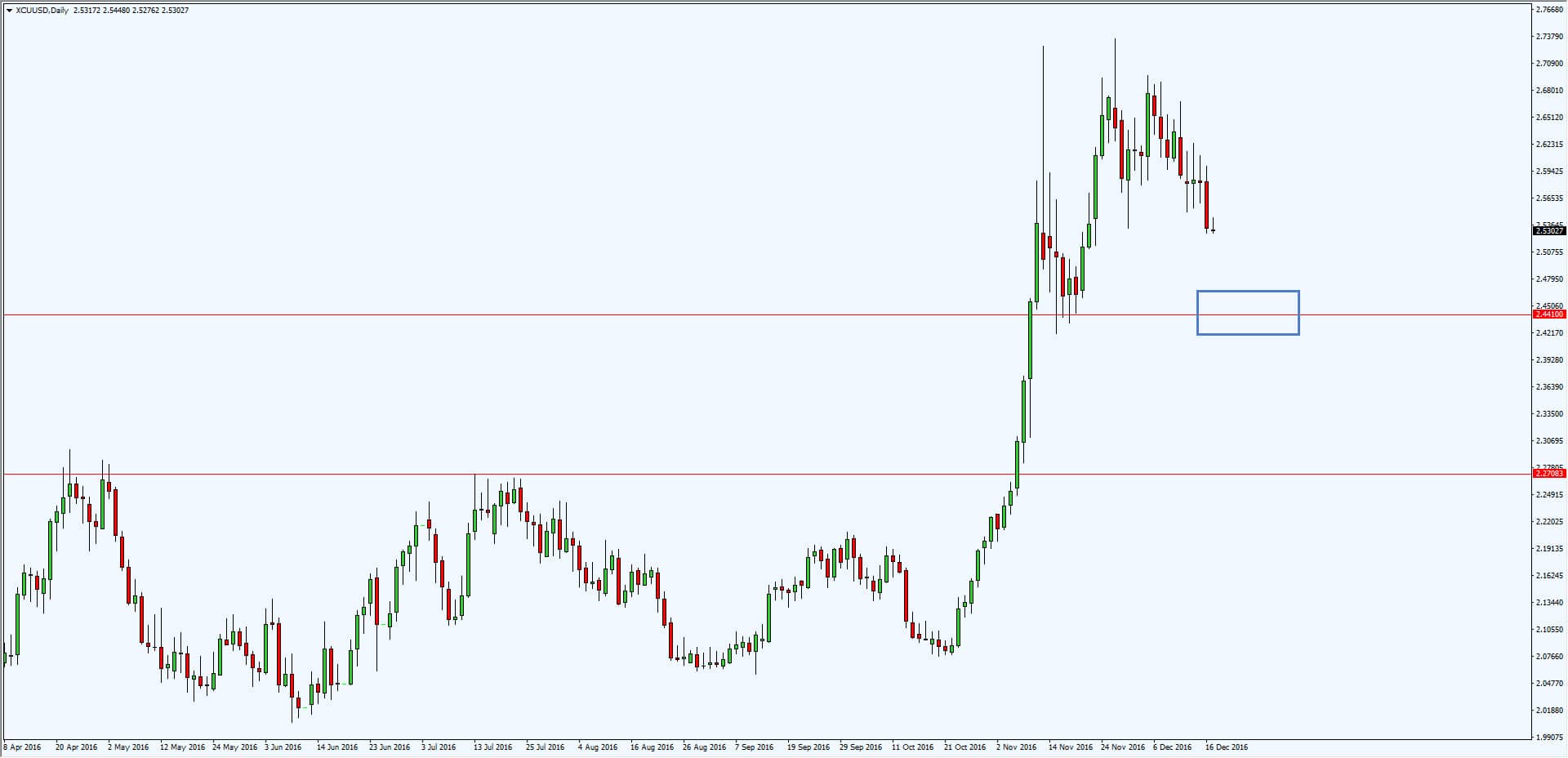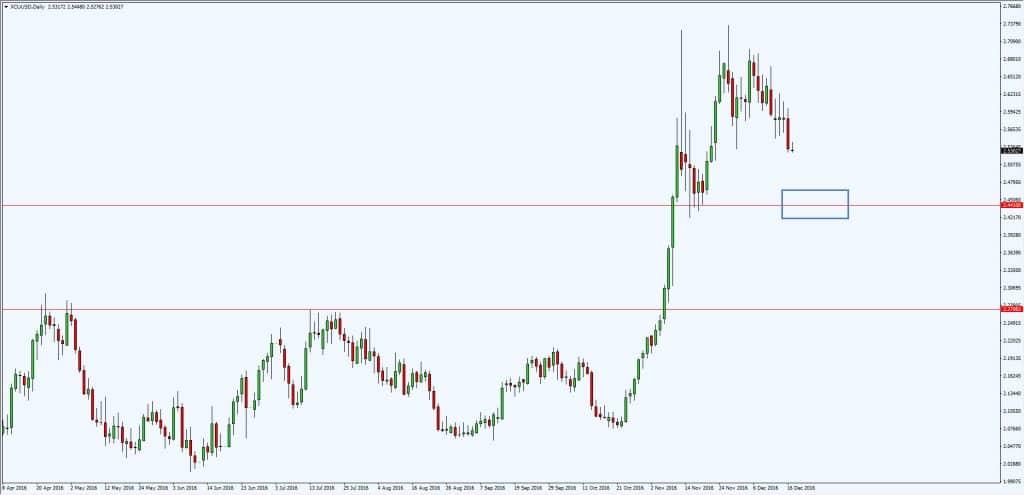 I hope you've enjoyed this week's market analysis.
If you've got any questions, don't hesitate to let me know in the comments section below. Cheers!
Do you want to learn a new trading strategy that allows you to profit in bull and bear markets?
In the Ultimate Guide to Trend Following, I will teach you this powerful trading strategy step by step, along with charts and examples.
You can download it here for FREE.