Hey Traders!
I would like to share with you this commodity which has tanked more than 50% since 2012!
It's none other than "The Corn Commodity".
The Weekly Corn Commodity Trading Chart: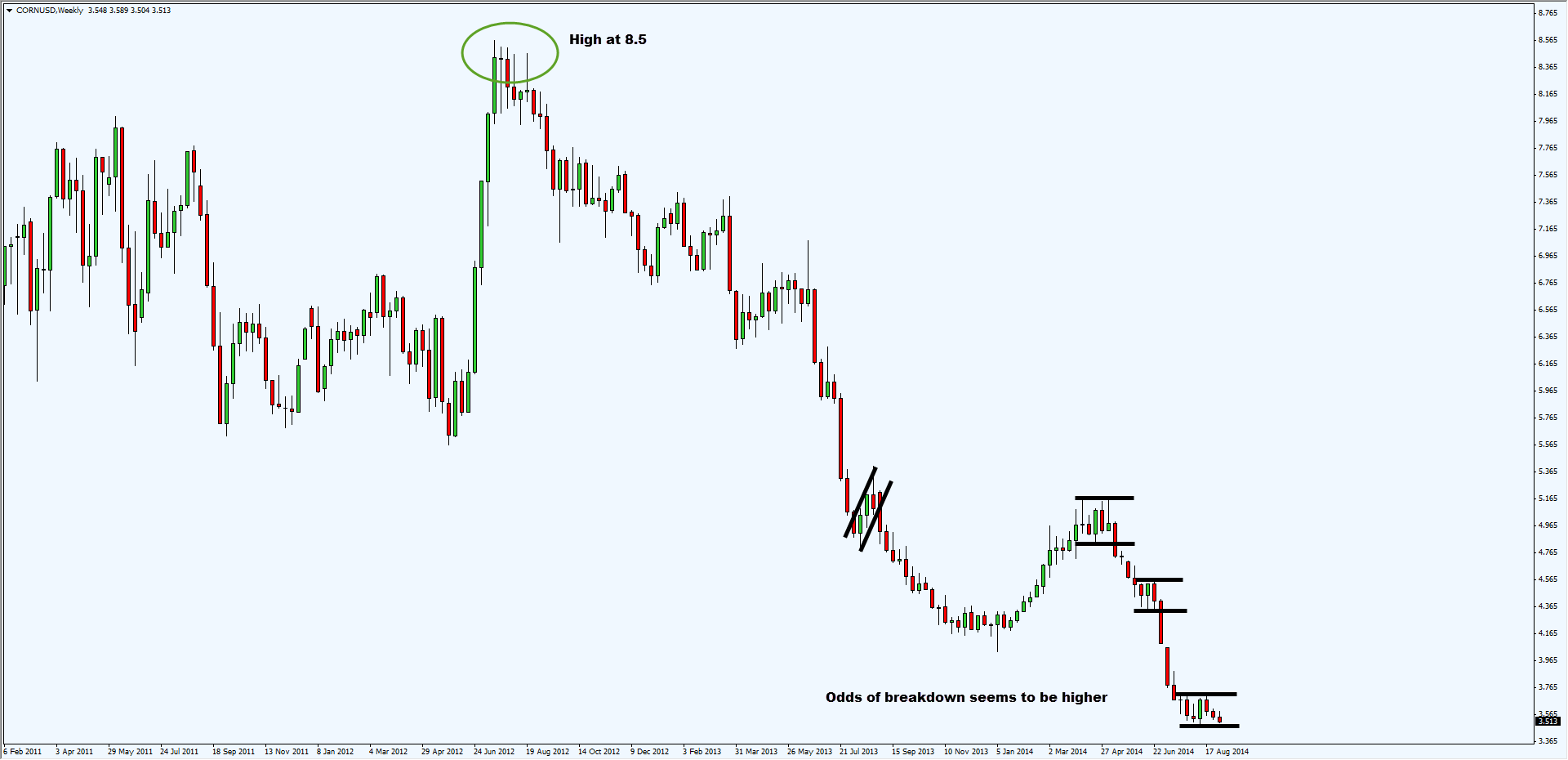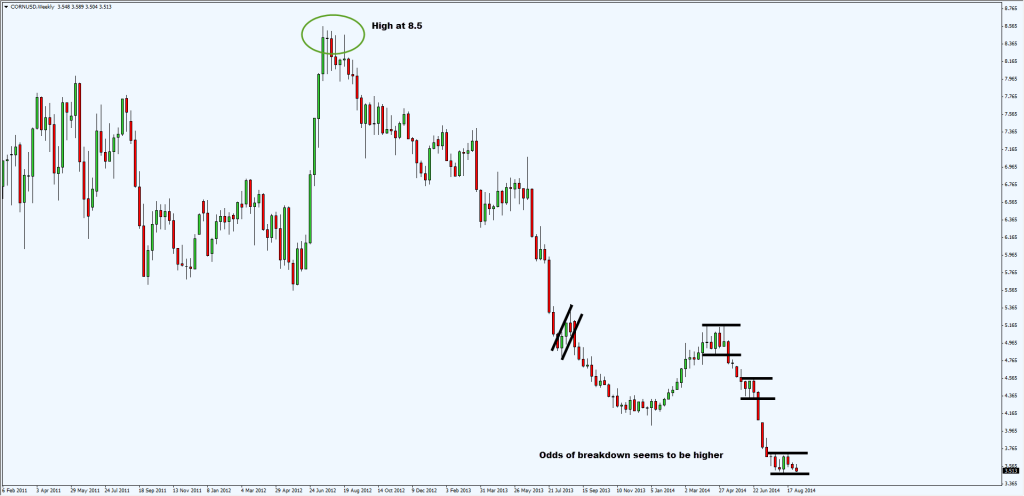 On Weekly price made a high at $8.5 and traded to a low of $3.5 within a span of 2 years.
We can see the price having a tendency of consolidating for a few weeks before breaking lower. And it seems to be behaving that way right now.
The Daily Corn Commodity Trading Chart: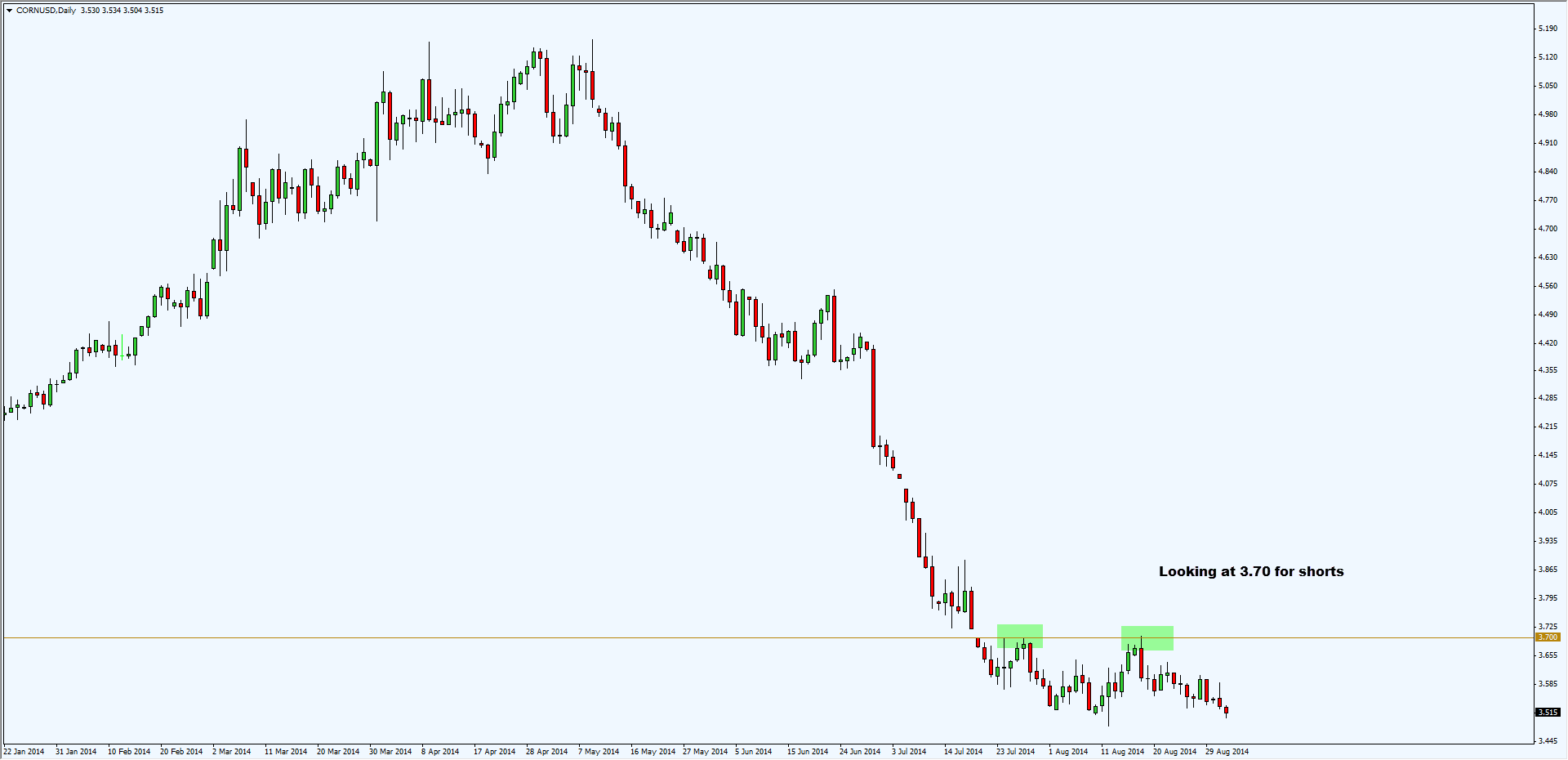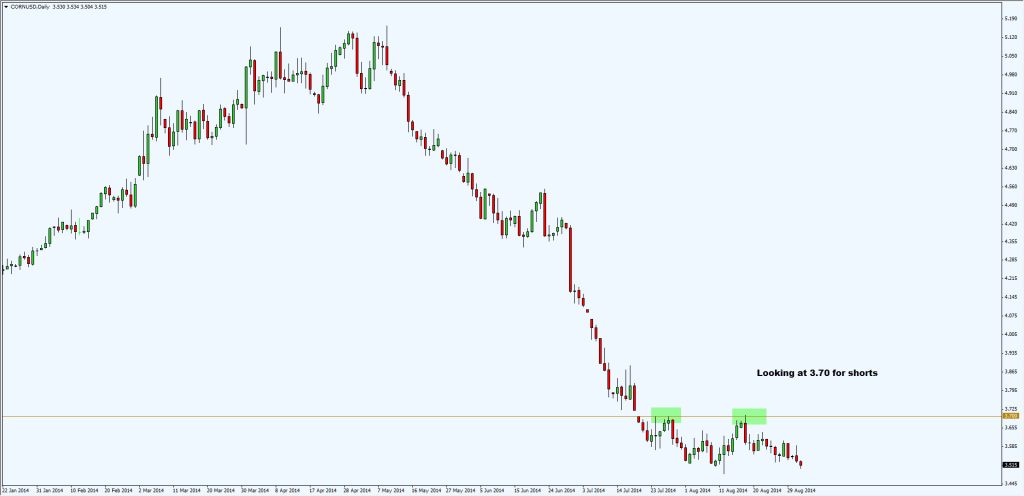 On daily price has been rejected $3.7 twice and is definitely a level to pay attention to.
You can look for shorts should the price trade back up again.
Trade Safe!