Fundamentally, the Euro is weaker than the Aussie. Thus over the longer term, i'm expecting the Euraud to further depreciate. Looking at the chart below I've identified a level to go short and possibly riding the move further downwards.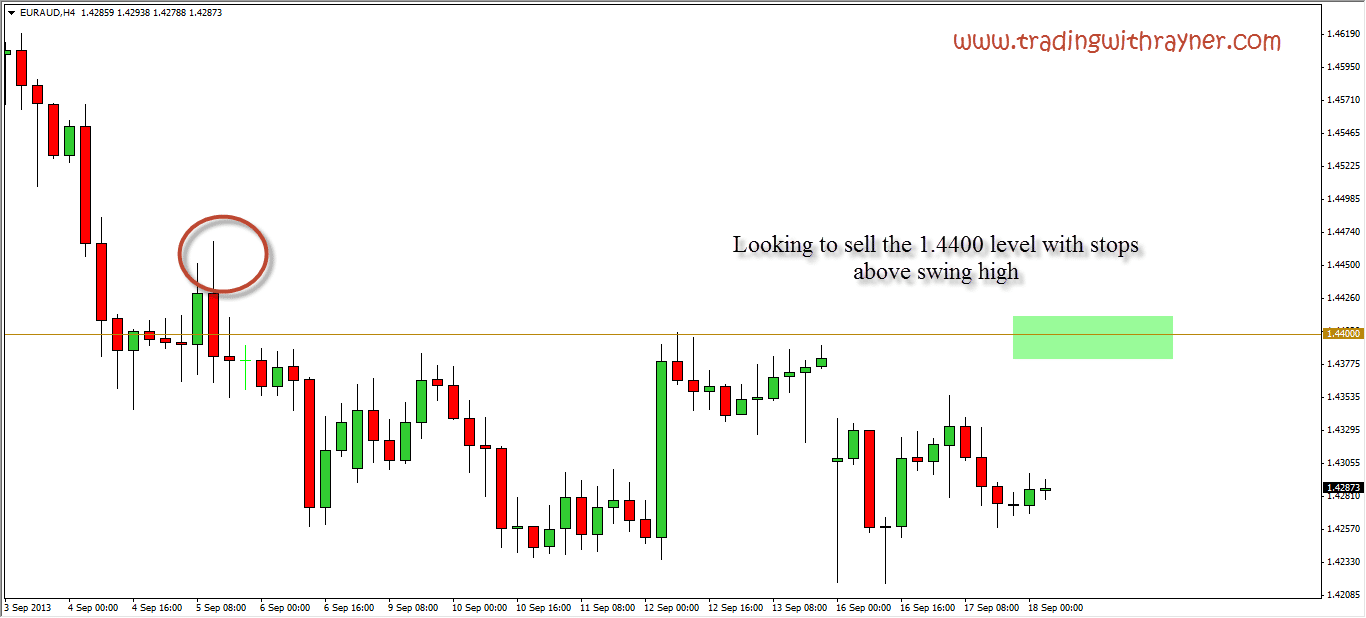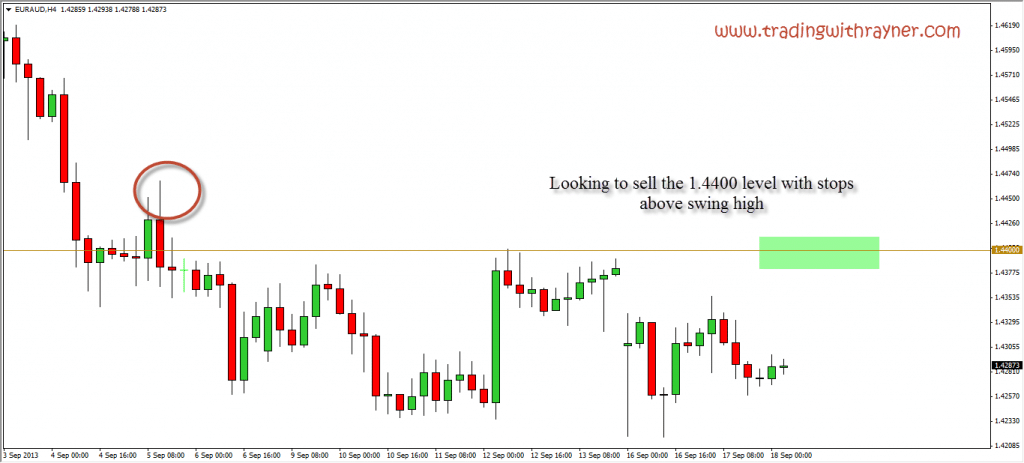 We've had a nice rally on the Gbp is recent days. Thus i'm looking to get long on this pair as well.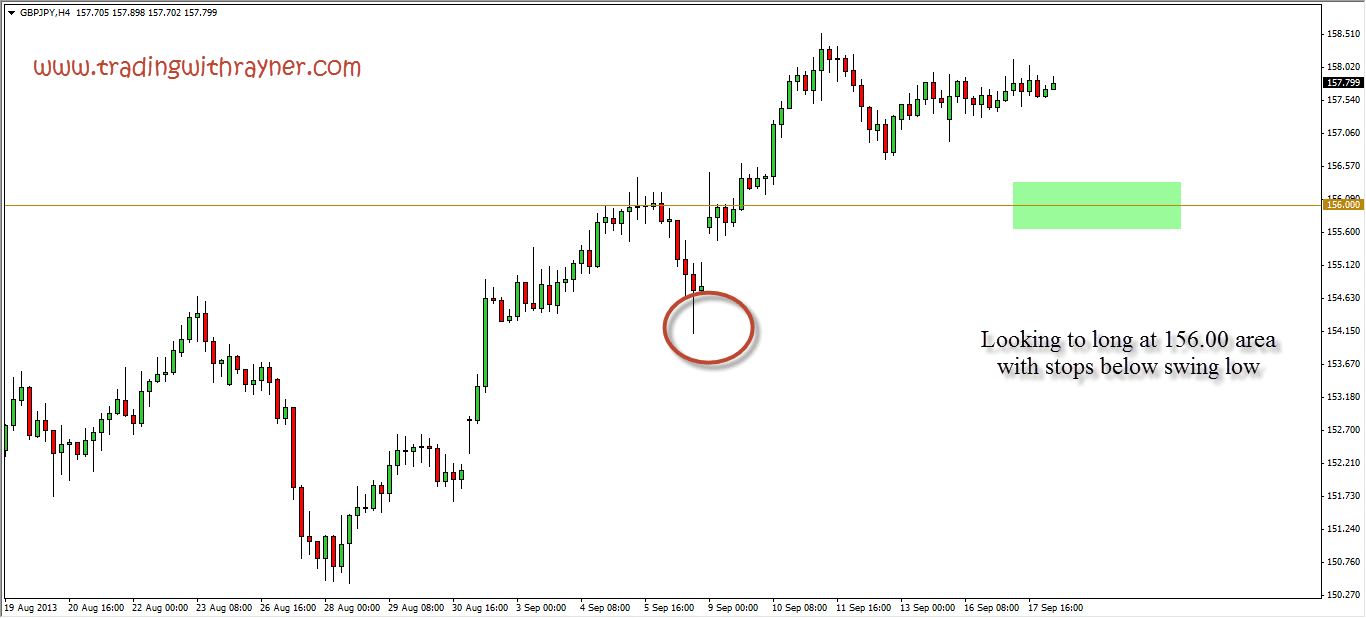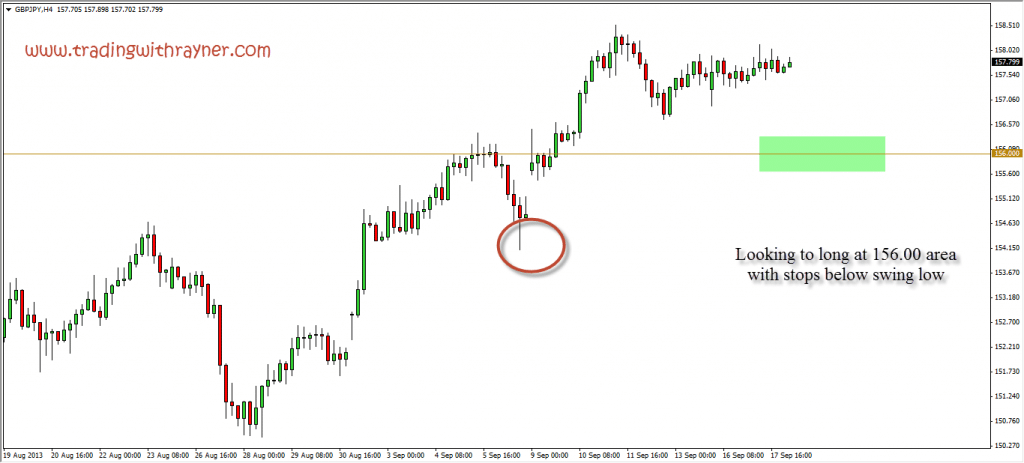 Usdcad has been in an uptrend since August 2012. Right now it's pulling back towards the support level with confluence of the upward trendline.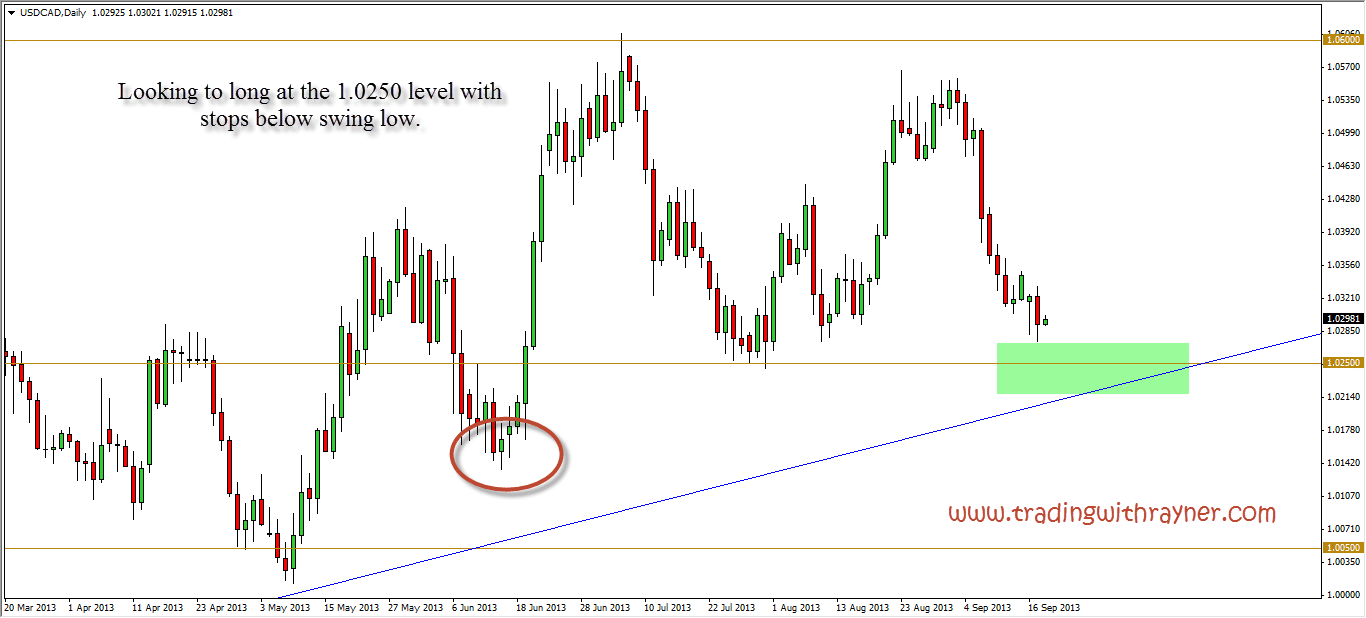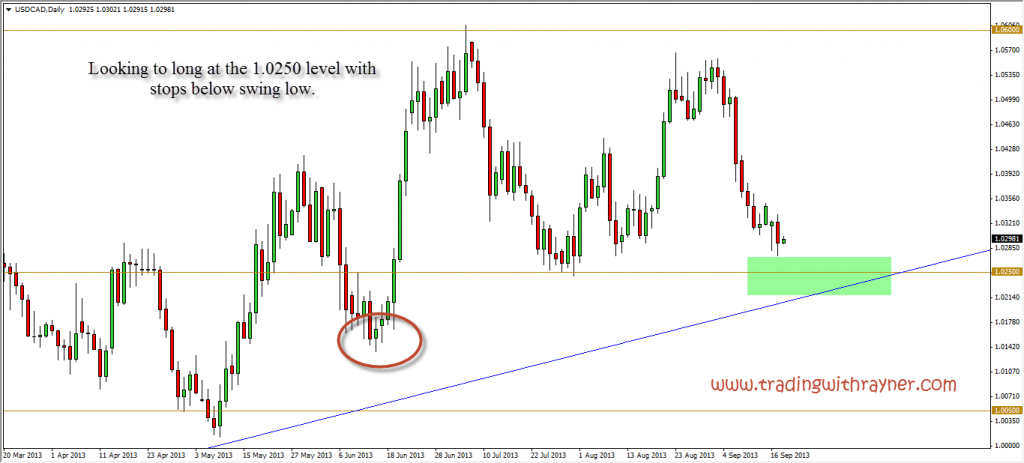 Do note that there will be an FOMC speech tonight and that will rattle the markets. I will expect volatility because the word 'tapering' has been a hit these days. There could be a chance thatthe FED will begin tapering and that could potentially affect most pairs.
Thus if you're not in any trade, you may want to hold off till the news is out. If you're in a trade, allow your stops for the volatility that will kick in later on.