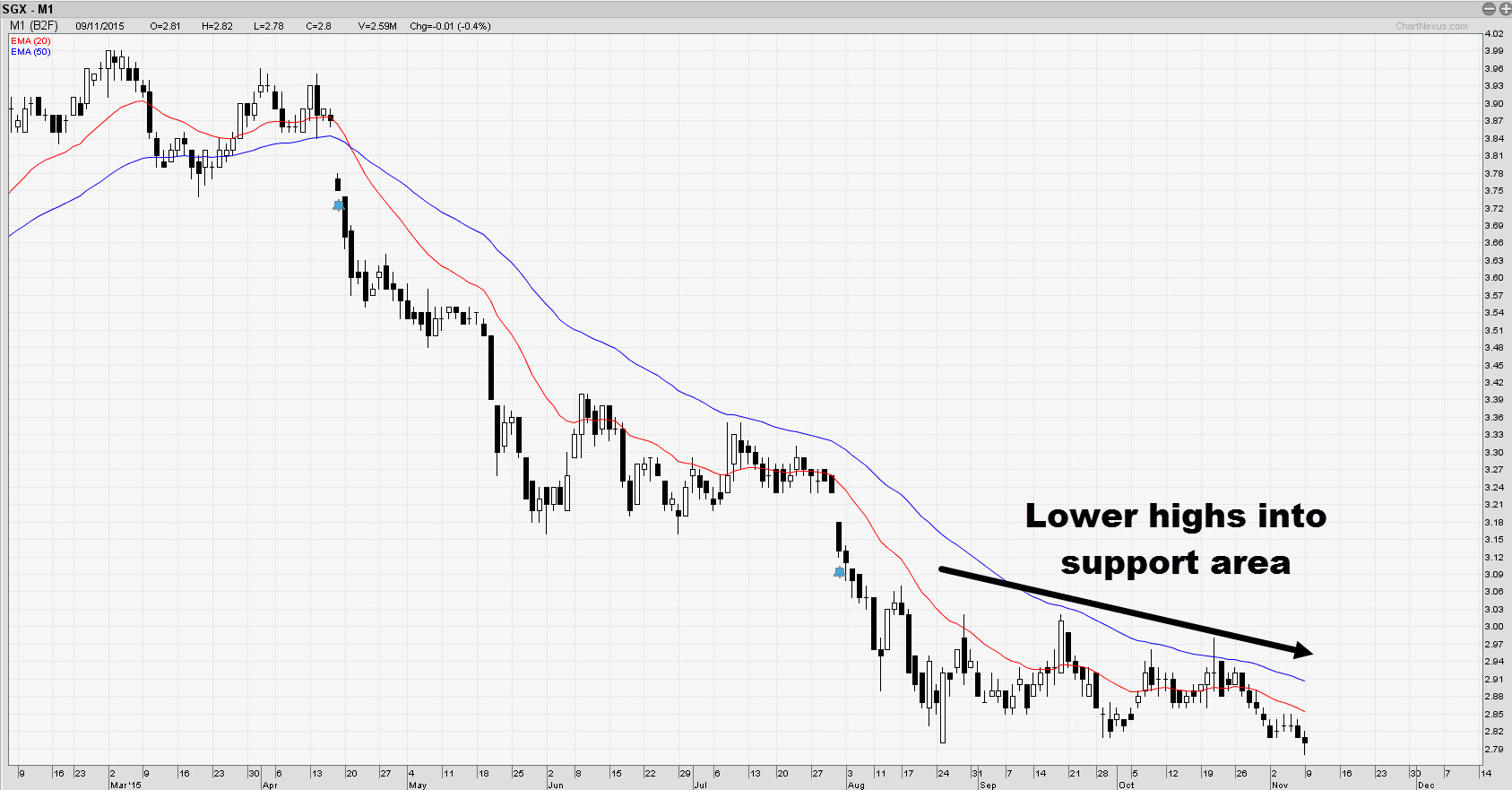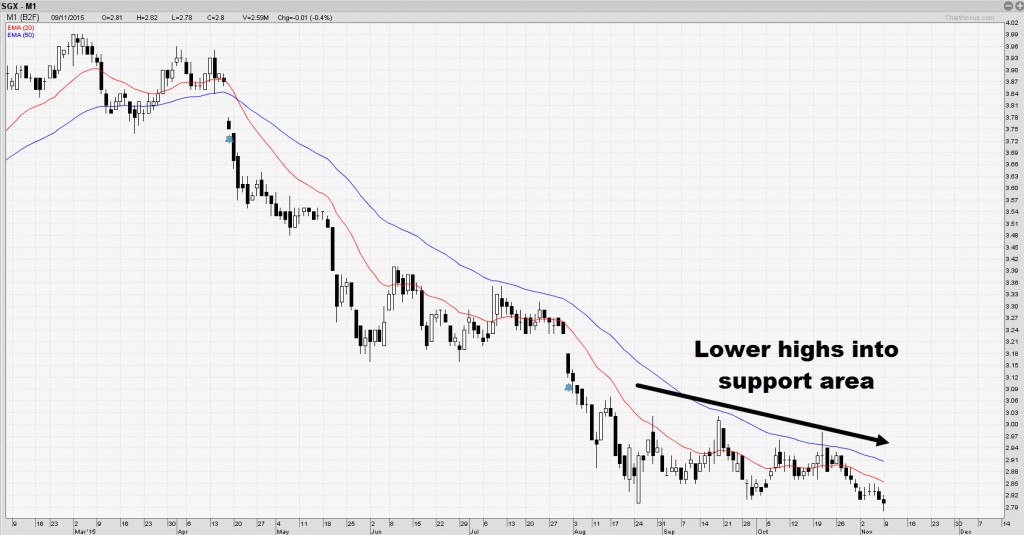 5 Facts About M1
Here are some facts about M1 that are sure to boost your trading game,
1. Price is below 20, 50, 100 & 200 Day Moving Average, signalling bears are in control over the short, medium and long term.
2. Price traded lower 8 months in a row which puts the path of least resistance towards the downside.
3. Price is in a range between $3.07 and $2.80.
4. There is lower highs coming into the support area which is a sign of weakness, as bulls are unable to rally higher.
5. The 50 EMA is currently acting as a dynamic resistance.
Trading Plan
A pullback towards 50 EMA provides shorting opportunity. Stop loss will go above 50 EMA.
Or…
You could short the break down below the recent lows with a Stop loss of 2 ATR.
I hope these facts about M1 will be of help to you, As always, comments are welcomed and encouraged. Cheers!
This is not trading advice. Kindly do your own due diligence before risking your hard earned money.
Do you want to learn a new trading strategy that allows you to profit in bull and bear markets?
In my FREE trading course (valued at $48), I will teach you this powerful trading strategy step by step, along with charts and examples.
You can download it here for FREE.