USDJPY Weekly Chart: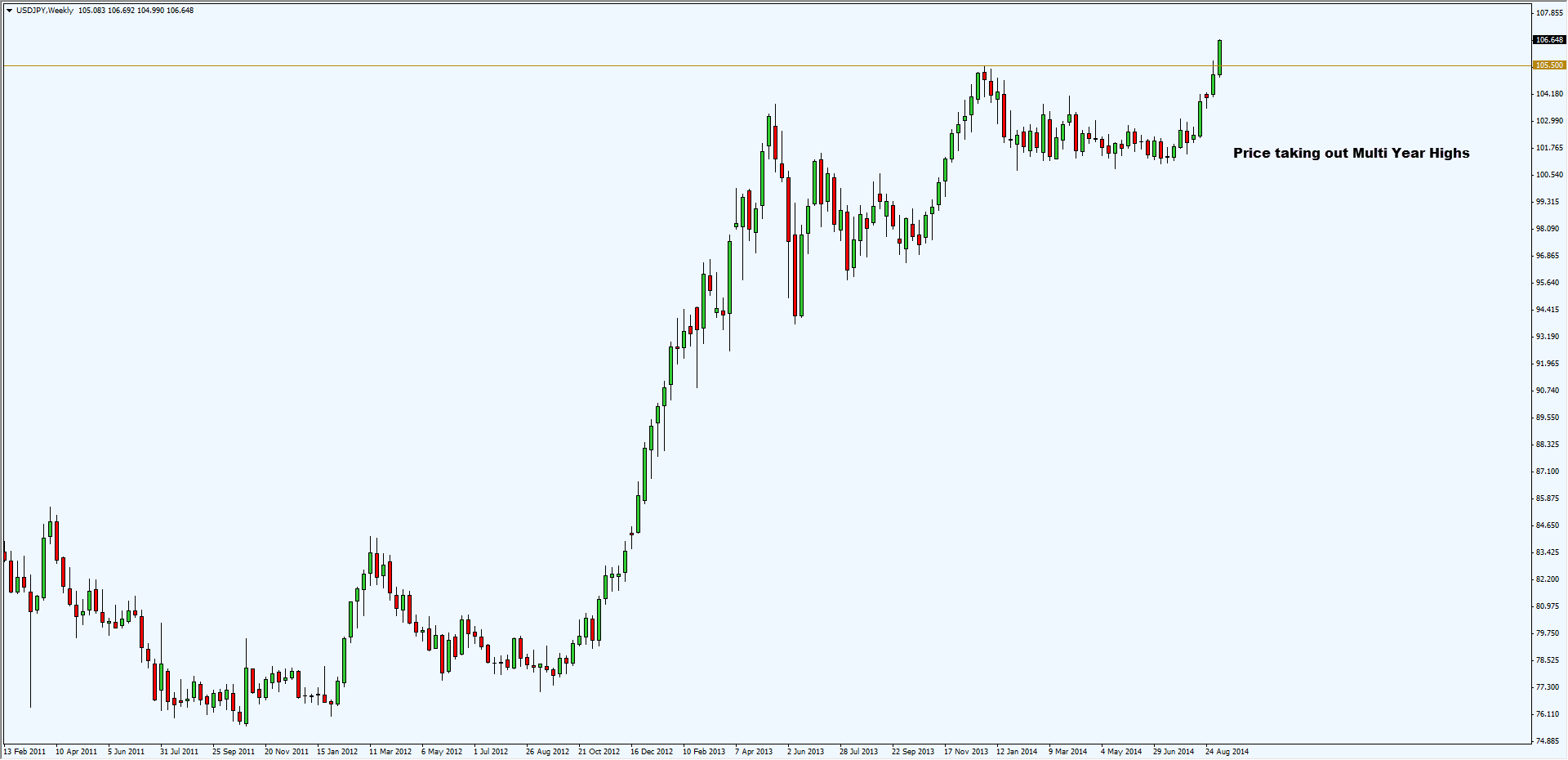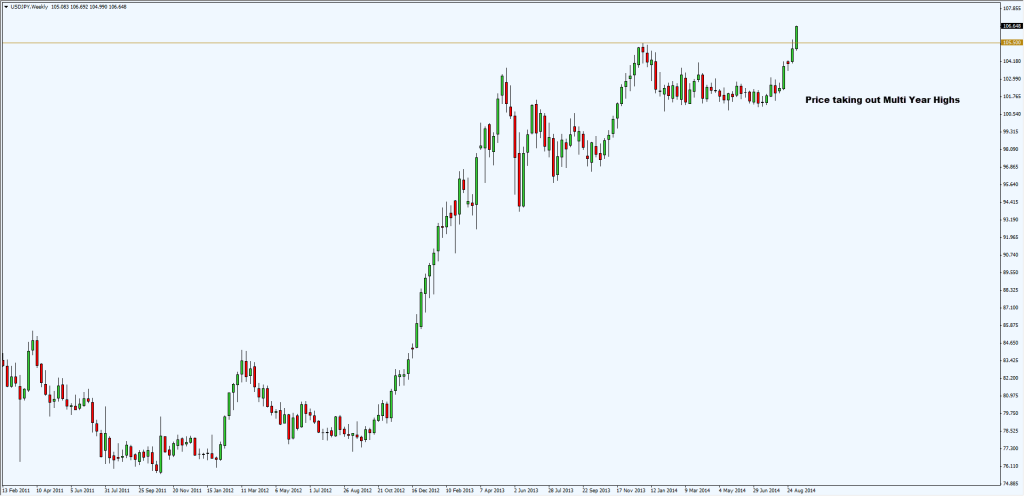 On Weekly you can see USDJPY taking out its Multi-Year High at 105.50
USDJPY Daily Chart: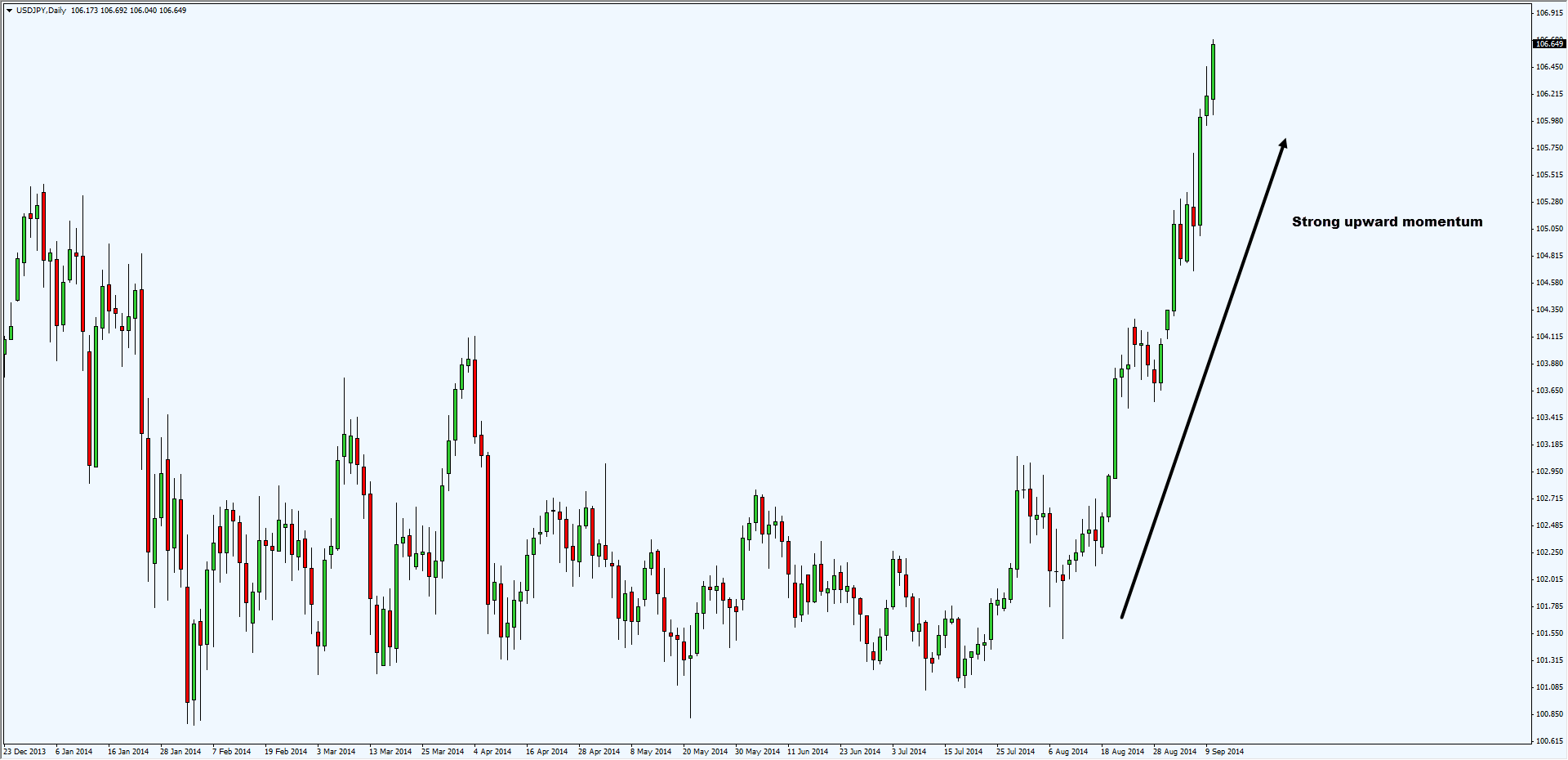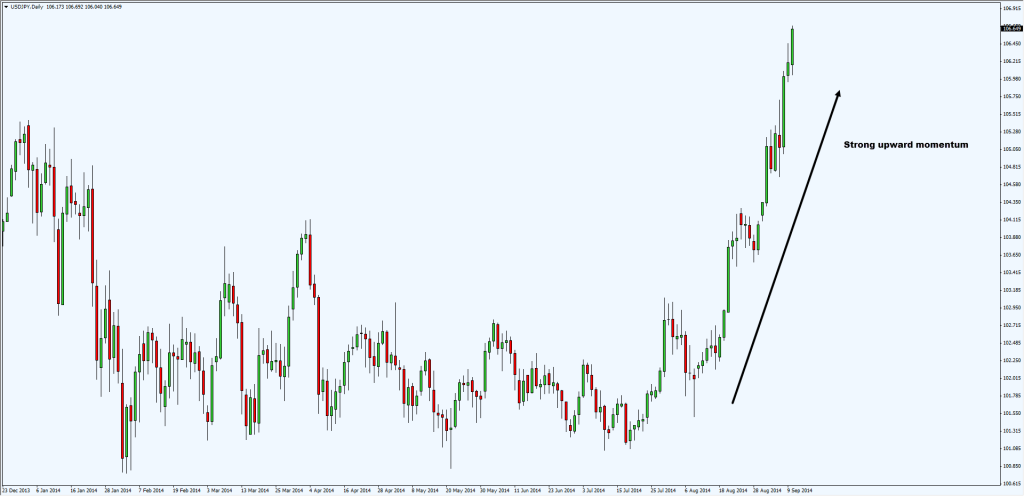 On Daily, we see strong compelling momentum towards the upside. You wouldn't want to stand in front of a bullet train like this.
So you're thinking of longing, but where?
USDJPY 4-hours Chart: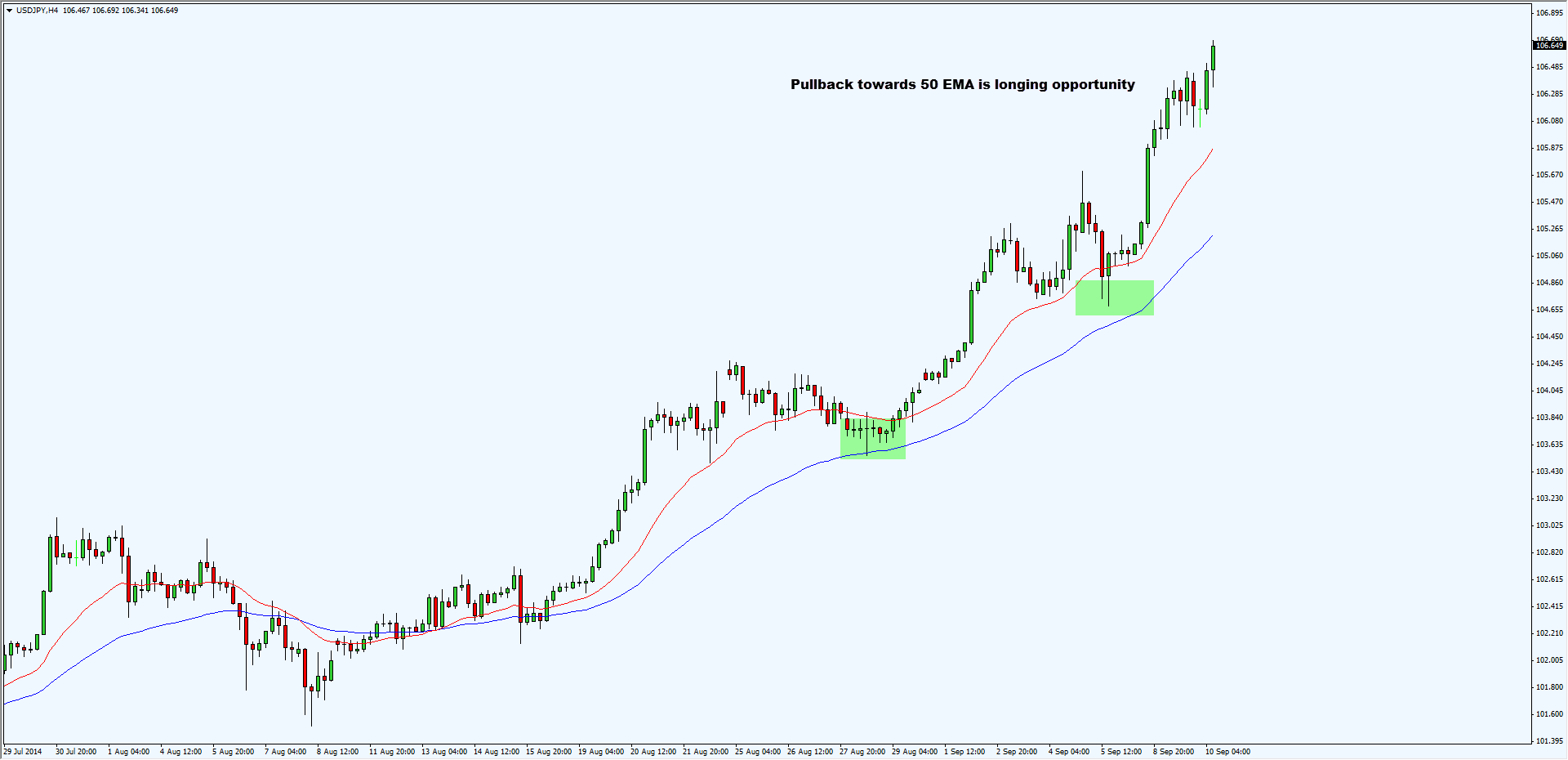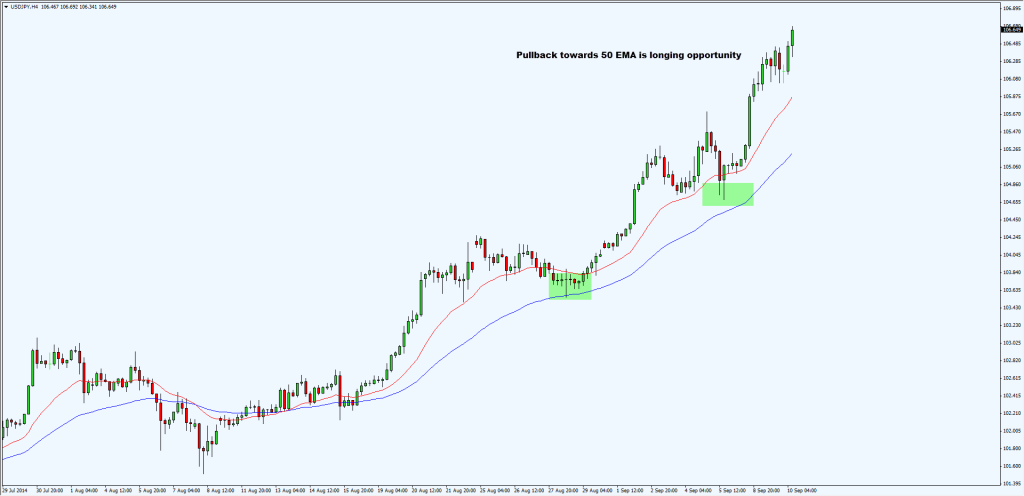 On 4-hours you see price respecting the area between the 20 & 50 EMA. Should the price retrace back towards that area it will be an opportunity to get long with Stoploss of 2 ATR.
Trade Safe!