The Sembcorp Marine Chart: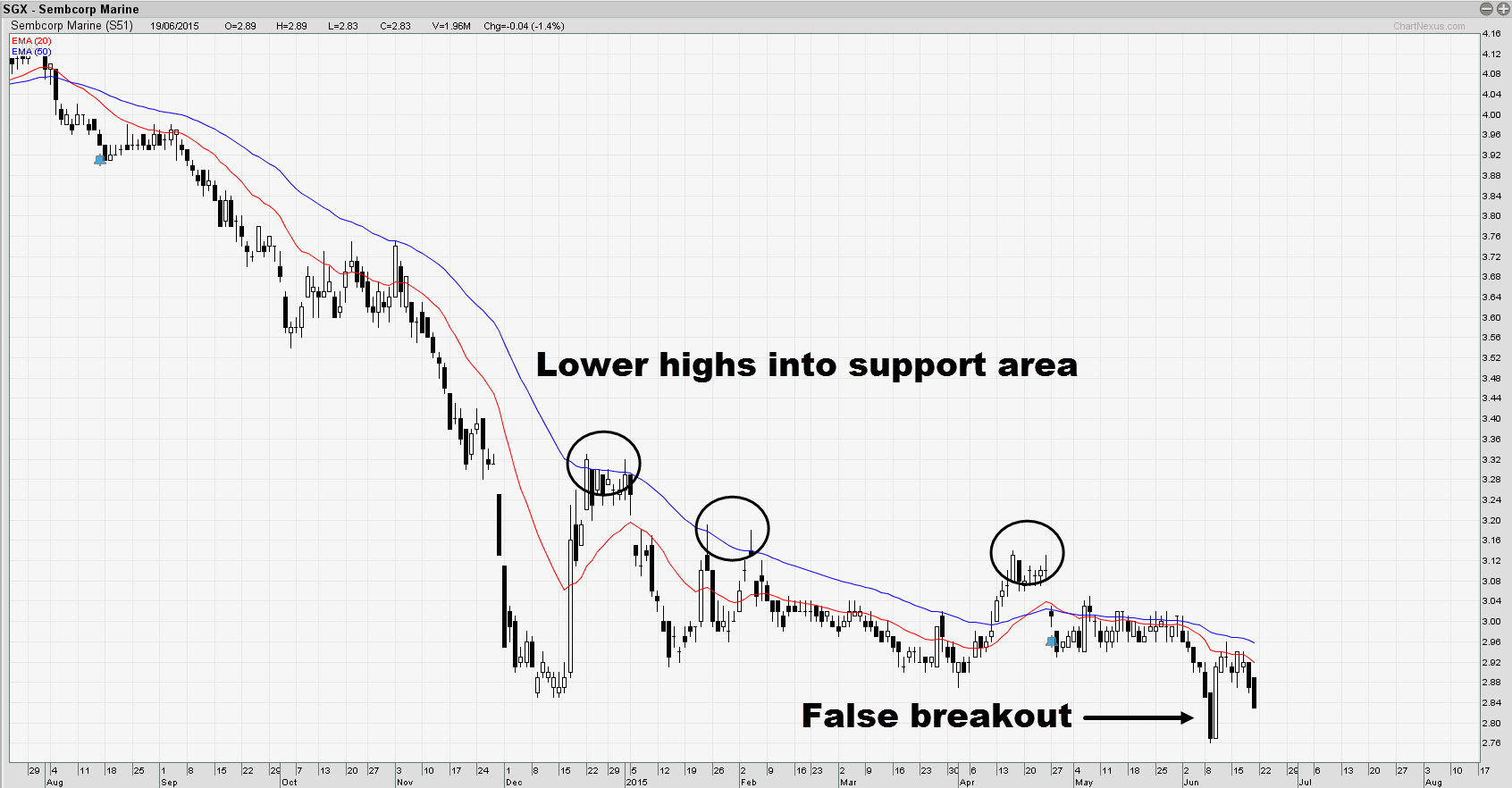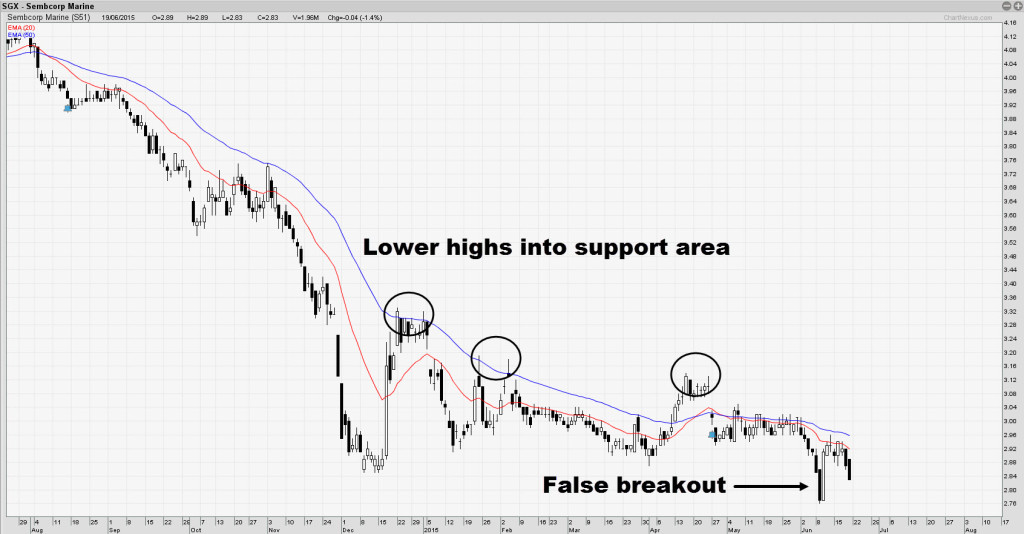 5 Facts About Sembcorp Marine
1) Price is currently below 200 and 100 EMA, which indicates the medium to longer term trend is towards the downside.
2) Only 3 out of the last 11 months, did Sembcorp Marine close higher for the month.
3) Price did a false breakout on 10/6/2015, which should have gathered some long interest.
4) We have a 7-month-old descending triangle pattern.
5) Price is forming lower highs into key 2.85 – 2.90 support.
Trading Plan
There could be resting stop orders just below the recent swing low, from traders who went long after the false breakout.
If price trades below the recent swing low, I will look to short with stop loss of 2 ATR.
This is not trading advice. Kindly do your due diligence before risking your hard earned money.
As always, comments are welcomed and encouraged. Cheers!
Do you know the 5 Secrets of trend following that makes it profitable over the last 200 years?
In my FREE trading course I reveal to you what are the 5 secrets, and how it can improve your trading immediately.