I'm sure all of you have heard this term Risk to Reward Ratio in trading. This term is so grossly overused by most traders.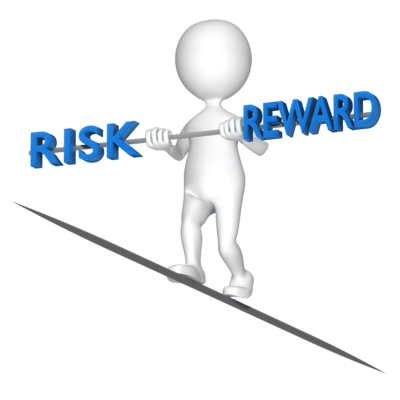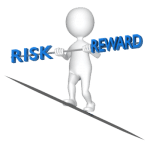 They usually say you should aim for a minimum of 1 to 2 risk reward ratio. In other words your profit target is twice your stoploss or you stand to make $2 for every $1 you risk.
If that's the case then I can simply long Eurusd at 1.3900 with a stoploss of 10 pips and set a profit target of 1.4900. Wow risk to reward of 1 to 100! I should take this trade!
But what most traders forget is to assign a probability to the risk reward equation.
Instead it should look something like this:
(Probability of losing  * Pips stand to lose) to (Probability of winning * Pips stand to gain) – (Spread + Commission)
Risk to Reward is meaningless if you don't assign a probability factor to it. If you have a 90% probability of making $5 for $10 risked, then you should take the setup over and over again.
But wait! Traditional dogma says the risk reward is less than 1 to 1, so it's a bad trade.
In trading it is easy to be filled with information paralysis. Always question and think for yourself because no one will spare a thought for your trading account.
Best of luck!