How to Create Your Own Watchlist on TradingView
Let's talk about how to create your own watchlist on TradingView.
Because I'm sure that no matter what markets you're trading, there are certain markets that you keep trading over again.
But first, you can add the chart of a financial instrument here: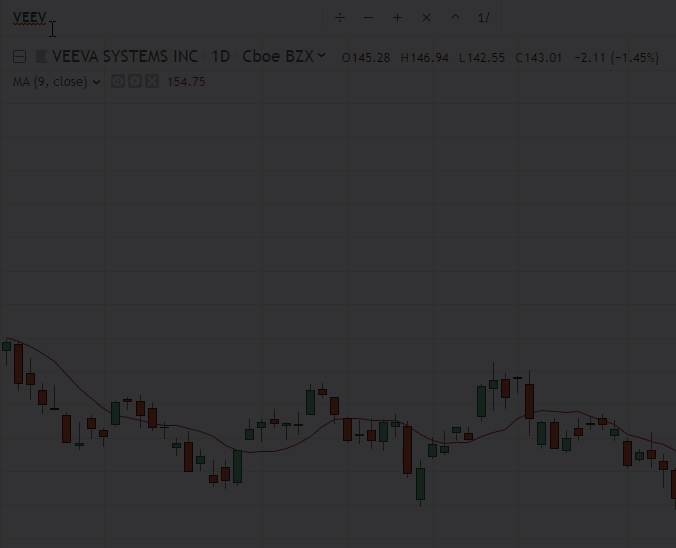 For example, if you type in "USDJPY".
It will give you results across all markets, like stock, futures, Forex, CFD, etc.
You'll see multiple USD/JPY over here because these are data feed from different brokers.
The brokers you see here are FXCM, Oanda, Ice etc.
Usually, the first one should be fine.
Just click on it and you'll get the USD/JPY chart.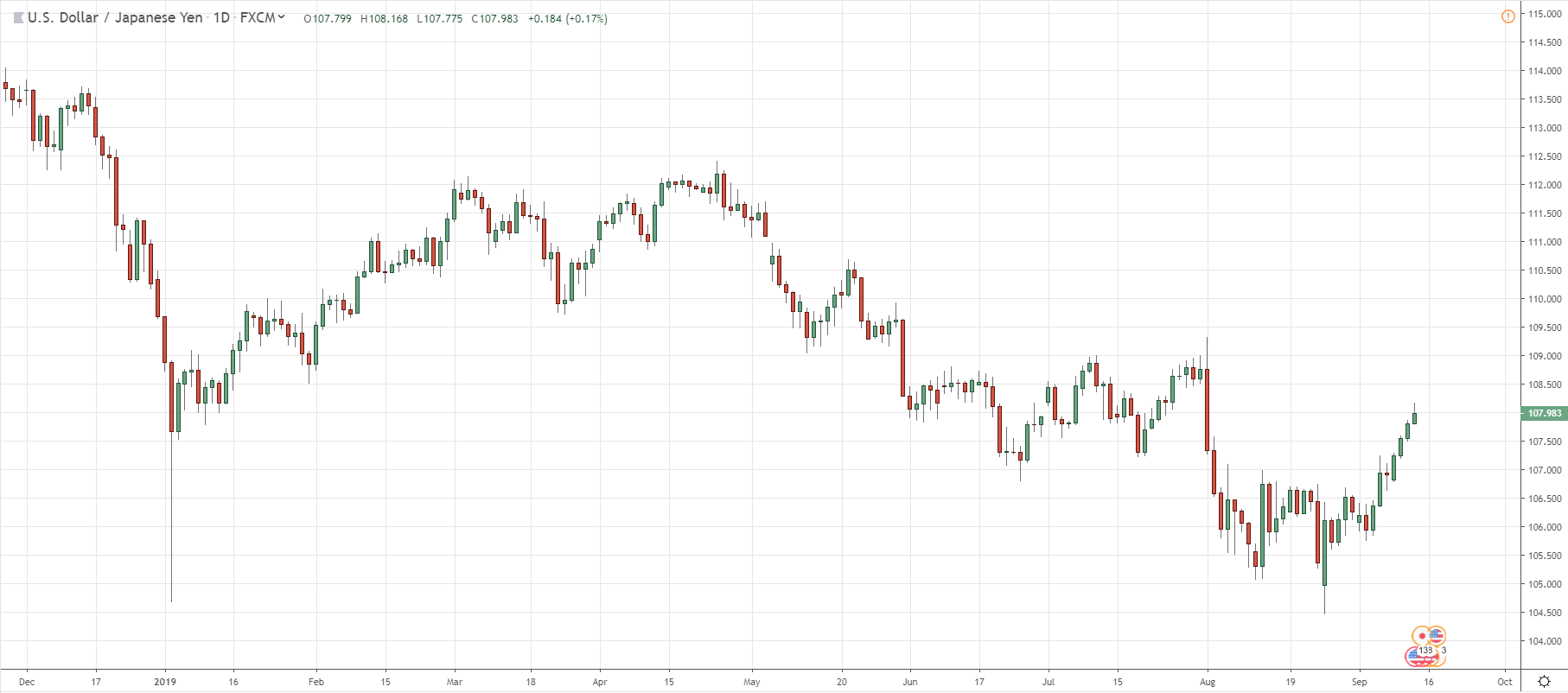 So how do you create a watchlist of markets that you want to track?
Because you don't want to go here every time to type in USD/JPY, EUR/USD etc. all the time.
What you can do is to click this watchlist tab here: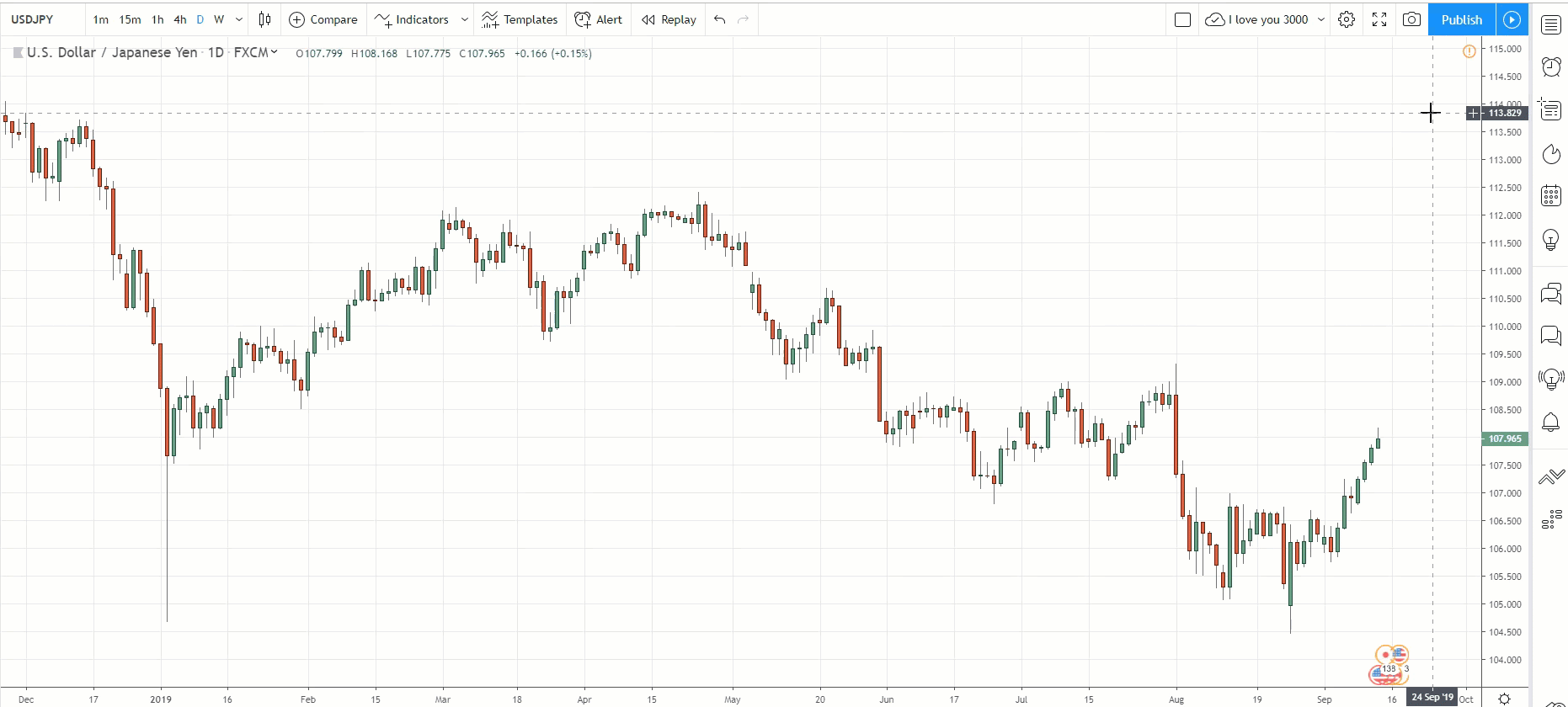 And click on this button over here: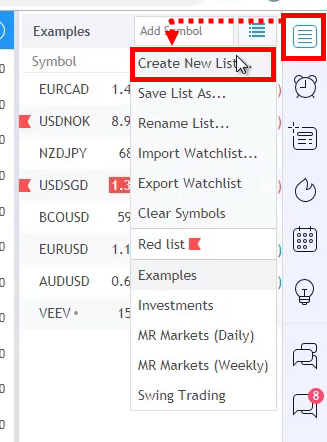 Then select Create New List and save it as the name you want.
This right-side here is blank: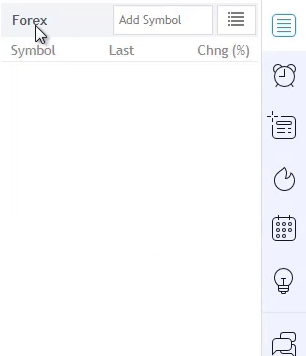 And you'll need to add symbols into this watchlist that you've just created.
If you want to add in USD/JPY, then search for it in that column: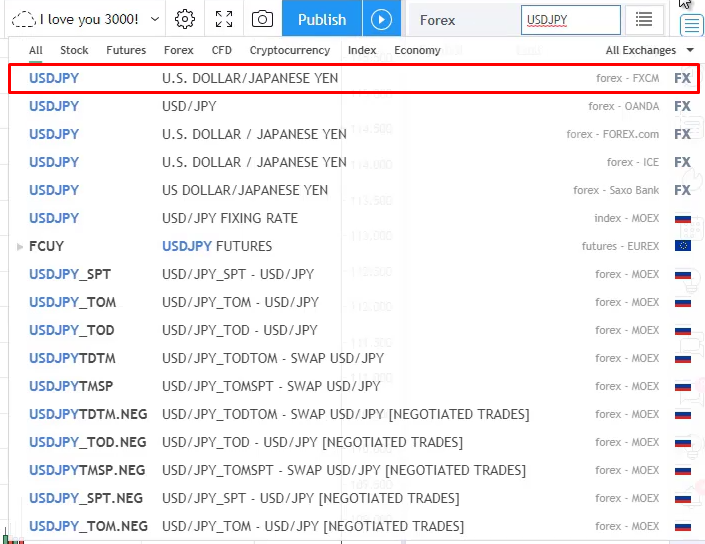 Select USD/JPY from the drop-down results, and it will be inserted.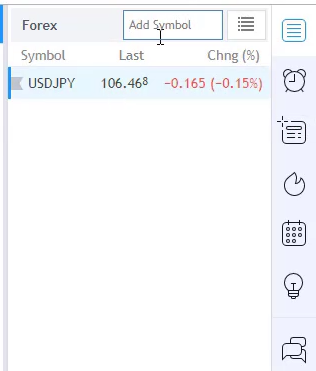 If you want AUD/JPY, look for it and click it.
It'll be added in as well.
You can even insert stocks and crypto etc.
The watchlist is up to you and how you want to customize it.
If you go for the premium TradingView version, you can create more watchlists.
Then you can create 1 for stocks trading, 1 for Forex trading, 1 for day trading or swing trading and so on.
If you're a discretionary trader and you want to scan for trading setup, what you'll do is this…
Let's say you trade off the Daily timeframe.
Imagine all the drawings and support resistance are all plotted on your chart.
You'll just have to scan through your watchlist.
You can see that you're scanning the markets relatively quickly.
You can also bookmark the markets that are in your watchlist.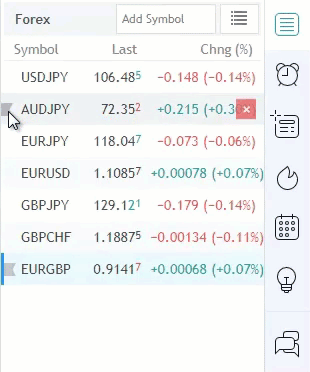 You can use that to alert you that those are the markets that might have a trading setup. coming so we can actually
If your watch list is huge like mine:

The red bookmark makes my life so much easier.
I just highlight those markets which I believe there's a potential trading setup coming up.
And that's it!
Next…